The ThoughtShift Story
ThoughtShift exists to bring digital marketing happiness. Our goal is for our clients and team to be happy so we can all do amazing work that rewards everyone.
Meet our Founders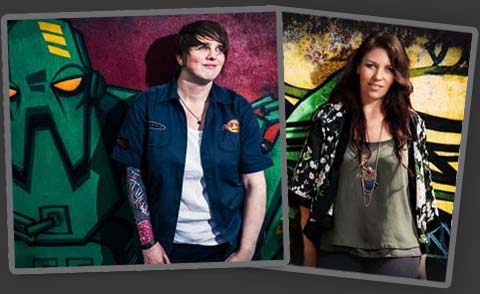 "Hello. We're H & AJ and our aim is to deliver 5 star happiness-inducing digital marketing services to our customers. We've been in digital since 2000 and a lot has changed (remember dial up anyone?)! We believe in continuous R&D to keep our clients in front of the customers they want to work with and way ahead of what the search engines are up to. In our spare time (LOL), we help new people get into digital, help charities who have no money for digital and enjoy the digital delights of our fair city of Brighton. Hey we love digital here!"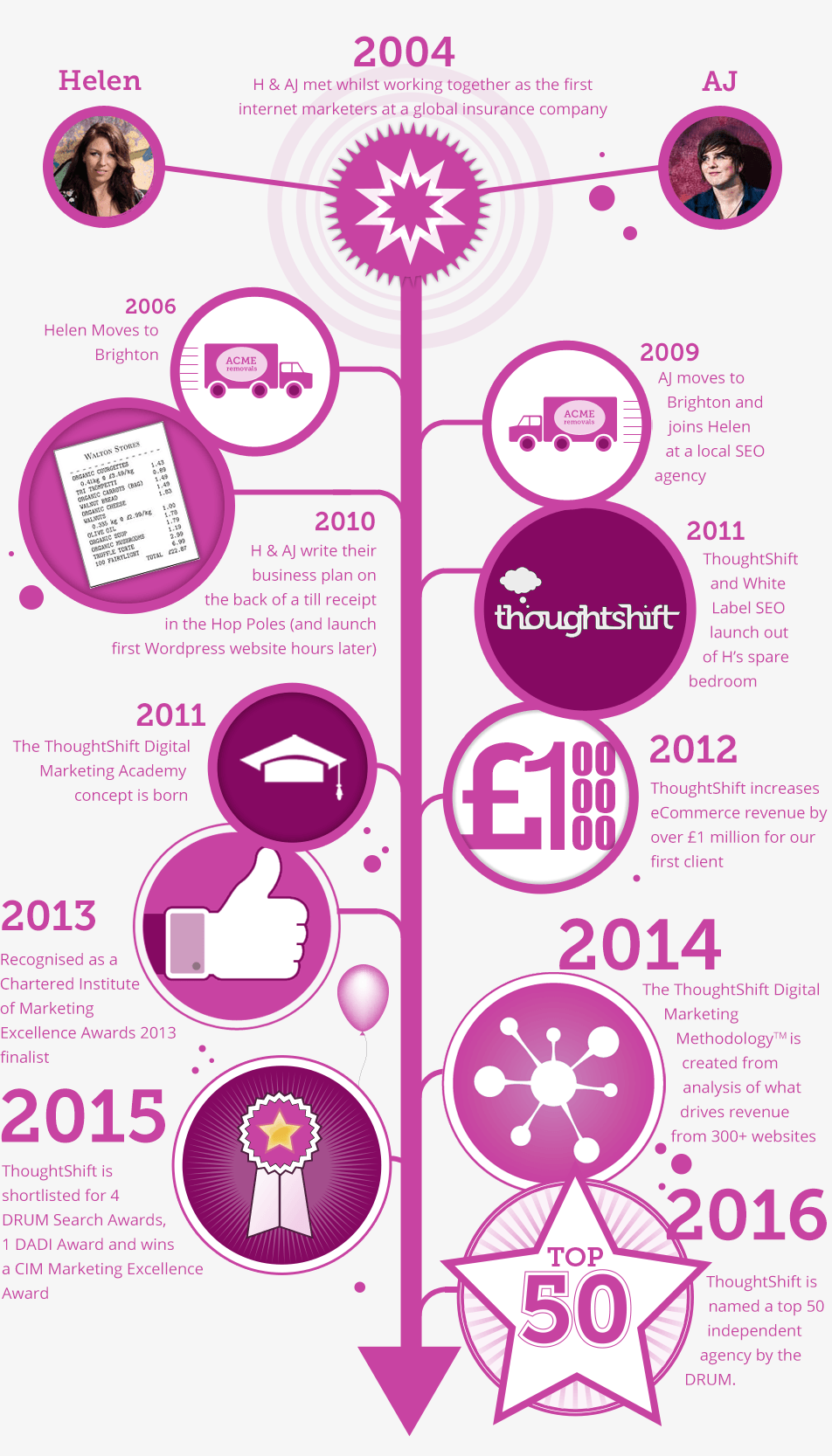 Where are we going?
Our mission is simple; to spread digital marketing happiness by creating cool campaigns that make our clients incredibly successful, keep our team loving what they do and be inspired by the wondrous possibilities of digital.