Travel Nation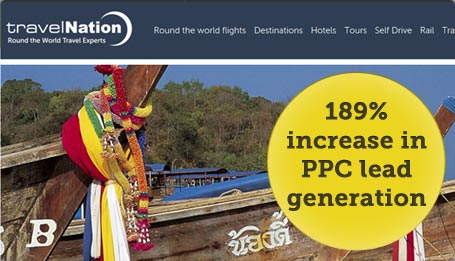 The Situation (2011)
Over 3000 keywords are now sending traffic to the site each month
A round the world travel specialist wanted to increase traffic and lead generation from their website to drive online hotel and flight bookings.
The Solution (2011-2012)
Digital marketing strategy included how to utilise social media review sites such as TripAdvisor to drive audience engagement.
Keyword research identified that there was an opportunity to rank at the top of the 1st page of Google results for the keyword "round the world flights".
Technical auditing found quick wins for the site to improve the ability for search engine robots to crawl and index the site.
Meta data optimisation applied the keyword strategy keywords to title tags, meta descriptions and headings.
Content optimisation best practice guides were distributed to the team so that they could include the keyword strategy within their onsite content and blogging when relevant.
Ongoing linkbuilding included "gap year student" forum engagement, negotiating blogs with links back to the site to be posted on "twilight travellers" websites and social media optimisation increased the value of the links from third party websites and the subsequent reputation of the website to Google.
PPC consultancy included supporting Travel Nation to hire an experienced Digital Marketing Manager with existing PPC skills and then providing ongoing 1-2-1 guidance and PPC training to improve the existing Google AdWords account.
The Results (2012)
Page #1 in Google for the keyword "round the world flights" and over 3000 other keywords now sending traffic to the site each month
Website traffic increased over 40% year on year
SEO lead generation increased by 81% year on year
PPC lead generation increased by 189% year on year 
"Thanks for everything you've done for us over the past year or so, I've really appreciated the hard work, support and guidance you and the team have given us. As you know I am happy to recommend ThoughtShift to anyone who asks and have done so already!"
– George Cole, Digital Marketing Manager, Travel Nation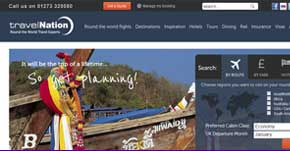 Digital Marketing Analysis
If you're wondering what could be possible for your brand, drop us a line and based on our initial digital marketing analysis of your website, we'll let you know what growth options you could realistically achieve right now and how you can measure success.