Social Media Services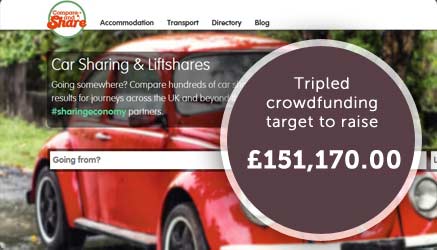 We increase your brand awareness, engagement and lead generation
What's our approach to Social Media
"Our social media services start with community research to find what content is going to excite, entertain and educate your audiences, so we can create and distribute it.
We then cultivate relationships with high value influencers to get your brand in front of the right people at the right time, for coverage traditional advertising just can't buy."
Alex Coutts, Digital Marketing Architect
Our social media case studies
Our social media marketing agency has increased brand awareness, traffic and conversions for clients in the retail, interiors, software and travel sectors.
What our social media clients say
"Thanks for everything you've done for us over the past year or so, I've really appreciated the hard work, support and guidance you and the team have given us. As you know I am happy to recommend ThoughtShift to anyone who asks and have done so already!"

– George Cole, Digital Marketing Manager, Travel Nation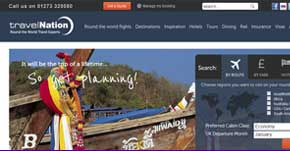 How our social media services work

Request your free social media analysis
See how you can increase brand awareness, engagement and conversions with our free professional social media advice.

Start your social media campaign
Our bespoke social media marketing services are tailored to whether you want hands-on training or social media management, and may include:
Social Media Audit
Social Media Strategy
Social Media Policy
Tone of Voice Guidelines
Social Media Monitoring
Brand Competitor Benchmarking
Twitter Marketing Strategy
Facebook Marketing Strategy
LinkedIn Marketing Strategy
Google+ Marketing Strategy
Pinterest Marketing Strategy
Social Media Campaigns & Promotions
Twitter Cards Lead Generation Set Up
Facebook App & Tab Set Up
Community Research
Content Creation & Marketing
Blogging & Blog Management
Community Management
Influencer Outreach
Social Media Analytics Set Up
Social Media Reporting
Social Media Consultancy

See your social media results increase
All our social media marketing services use our ThoughtShift Digital Marketing Methodology™ which is proven to increase your social media results every 3 months.
Why choose our social media agency?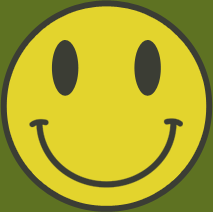 Our 5 star social media marketing service includes a dedicated account team who agree key performance indicators with you at the start. We then work in partnership with you to improve your social media results, keeping you up-to-date through custom reporting tailored to your precise needs.
Whether you're looking to increase online brand reputation, brand awareness or conversions, our friendly and highly experienced team are here to keep you grinning from ear to ear.
Companies we've helped include
What are our social media prices?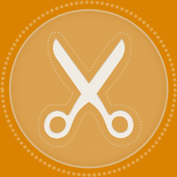 Our flexible social media prices are completely tailored to your needs, in-house team capabilities and the number of social media networks you'd like to work across. Social media campaigns typically start from:

Small £750 per month

Medium £1,500 per month

Enterprise £3,000 per month

ThoughtShift Ltd - VAT registration number: 113088834 Company: 07623363 © Copyright ThoughtShift 2011-2016.