Increase eCommerce Revenue
What's the best way to increase eCommerce revenue?
Pay Per Click (PPC) is the fastest way to increase online sales
Advertising within the Google search results by using Google AdWords can increase eCommerce revenue the same day your campaign goes live. As soon as your ads appear at the top of the search results your site can get traffic from people looking to buy right now.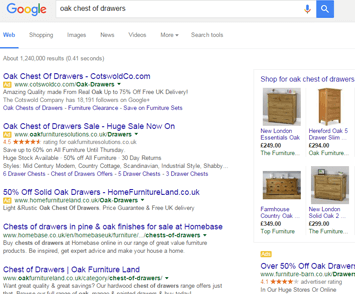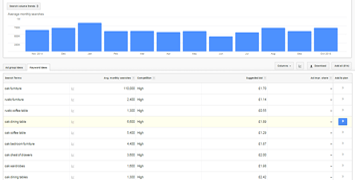 You only pay if someone clicks your ad
The actual cost per click can vary greatly from a few pennies per click to some highly competitive industries where a single click can cost over £50 each. A Free PPC Analysis will provide cost estimates on what you might expect to pay per click for each keyword, so you can find out what media budget you'll need to hit your targets.
Improving your Quality Score multiplies sales
Google wants to provide the most relevant web pages to its users and rewards advertisers with the best Google AdWords Quality Score:
You pay less per click than your competitors
Your ads appear in a higher position than your competitors
You get better quality traffic at a lower price more likely to buy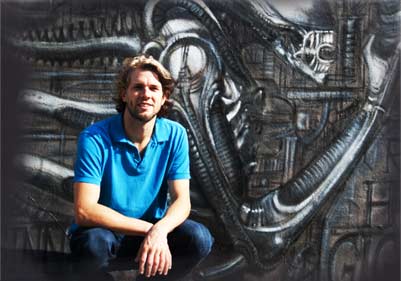 "Depending on your market, your paid search media budget might deliver a return on investment of between 1 – 10 times your media spend. So if you spend £10,000, this should return between £10,000 – £100,000. In some cases, we've seen PPC ROI of over 13:1" – James Marshall, Head of PPC, ThoughtShift
SEO delivers infinite increases in incremental eCommerce revenue
SEO delivers infinite increases in incremental eCommerce revenue Once your site ranks on page 1 of Google for relevant keywords, your site will receive a generous proportion of the clicks from people searching for products like yours, each and every month. Whilst SEO takes time to drive eCommerce revenue, as you build up the volume of page 1 rankings you have month after month, the more eCommerce revenue you'll enjoy from SEO year after year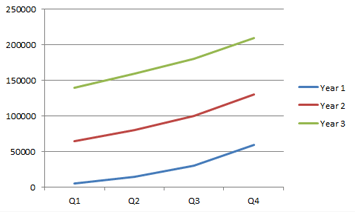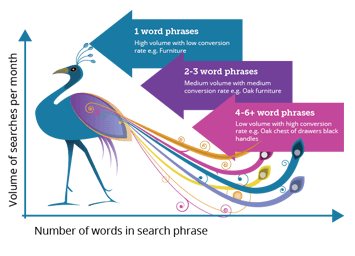 The more long tail keywords the more sales
A long tail keyword strategy is essential to incremental increases in eCommerce SEO revenue. Even though far fewer people search for terms like "red and white striped wool rug" compared to "wool rugs", the conversion rate from click to sale is far higher (often 1% vs. 100%). Therefore you only need a few visits from a long tail keyword to get a sale, compared to hundreds of visits from a much broader keyword. Plus there is less competition, so ranking on page 1 for long tail keywords is considerably faster.
Google ranks pages not websites
The problem is, that to compete on page 1 of Google, each page not only needs to be the most relevant, it also needs to have the best authority compared to all the other millions of other pages found in the search results. Therefore, authority needs to be funnelled and built across the entire site rather than just the homepage.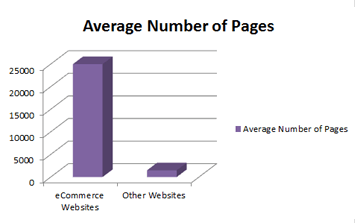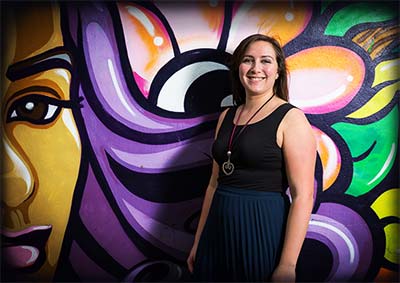 "Your SEO budget should deliver an increasing amount of organic revenue each year. Our proprietary research has shown that on average, our clients see an increase in their eCommerce SEO revenue of 77% within the first year and continued double digit growth year after year." – Alexandra Coutts, Head of Digital, ThoughtShift
Free Digital Marketing Audit
We'll review your digital marketing and show you what revenue and profit growth you could be getting