B2B SEO Agency
Get more business to business customers by being found on the 1st page of Google
How our B2B SEO approach works
Our B2B SEO Audit, Strategy & Management service is completely bespoke and includes:
1. B2B SEO Consultancy
Our B2B SEO agency consultants start by understanding your unique challenges and goals. We then advise and guide you through the entire process of creating the best B2B SEO campaign to achieve your goals.
2. B2B SEO Audit
Whether your brand is looking to attract new customers via your eCommerce website, online enquiry forms or the telephone, tracking performance is paramount. If you're looking for more B2B enquiries and a portion of your sales happen over the phone, we will first establish a benchmark of your current sale lead performance. Similarly, even with an eCommerce website, if your large orders are made over the phone we need to be able to measure success so we can multiply it.
3. B2B SEO & Content Marketing Insight
Once Google Analytics Goal Tracking or eCommerce Tracking and if relevant, Call Tracking are set up to monitor all your conversions, we can tell you exactly how many leads and sales your website is generating and from which pages. Our landing page analysis techniques, combined with our SEO keyword ranking analysis enables us to reverse engineer which keywords are sending you the most business and prove where to focus your content marketing strategy to deliver the most new customers.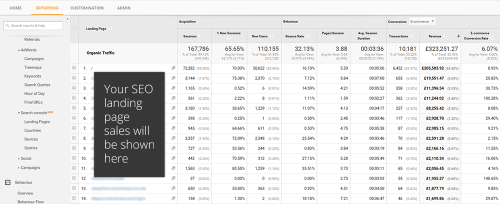 4. B2B SEO Keyword Research
From over 200,000 hours of expertise we know the keywords that B2B customers use when they are looking for new suppliers. Keywords including corporate, company, suppliers and wholesale will help you reach professional buyers and the sooner your site is found before your competitors, the more likely you'll be to win the sale.
5. B2B Content Strategy
With high value sales orders, your website needs to establish trust to convert the visitor to an initial enquiry, phone call or eCommerce purchase. We help you demonstrate credibility by creating highly-relevant landing pages for different target audiences and sectors. Our B2B content strategies also include structuring content to rank at the top of search results with advanced SEO techniques such as Google Knowledge Graph.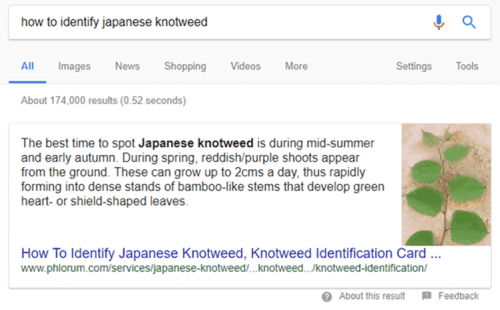 6. B2B Content Marketing Campaigns
Our experience of working with B2B brands means we have existing relationships with over 1,000 magazines, journals, influencers and bloggers which enables B2B brands to reach diverse audiences including senior decision makers, professional buyers and small business owners.
What you can expect from our B2B SEO agency
Our B2B SEO management service starts with a B2B SEO Audit & Strategy which includes setting measurable goals for the next year. Followed by regular reports, campaign calls and strategy reviews.
Phase 1
Increase the total number of top 100 keyword rankings
Phase 2
Increase SEO traffic and number of page 1 keyword rankings
Phase 3
Increase B2B SEO sales leads and / or B2B eCommerce revenue
Phase 4
Deliver return on investment (ROI)
Our B2B SEO agency clients say
"In the short time that ThoughtShift has been managing our SEO and PPC campaigns the positive results they have generated are testament to their hard work and understanding of both our products and our business model.  With declining PPC stats, they have efficiently reversed this trend with Paid Search Revenue increasing by 30% YOY and Organic Revenue a staggering 82%.  This is good news when our online presence becomes the core vehicle for generating direct sales."

– Diane Ponting, Sales & Marketing Director, Gopak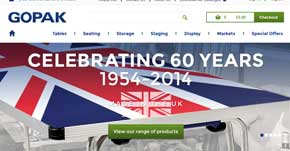 "Excellent communication and very knowledgeable team. We have been very pleased with the results of our integrated SEO, PPC and Paid Social campaign which has resulted in a 294% increase in revenue."

- Sian Gray, Marketing Manager at Calumet Photographic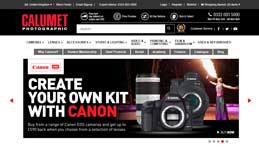 "Our integrated SEO and PPC campaign generated some really great results including an increase in lead generation by 213%, number 1 organic rankings in Google and decreased cost per lead by 79%. We have a great relationship with ThoughtShift and with the collaboration of our in house team this has led to our CIM Marketing Excellence Award win!"

- Laura Shepherd, Senior Marketing Manager, Roomservice by CORT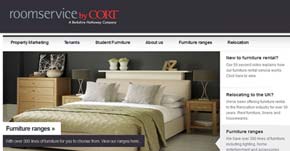 Why ThoughtShift
ThoughtShift is a multi-award winning B2B SEO agency using smarter SEO and content strategies to help innovative companies achieve their potential faster.
200,000 Hours of Expertise
Multi-Award Winning
Rockstar Service
Smarter Digital Marketing
Why now?
If you start a new B2B SEO campaign now, you can take advantage of the uplift in companies searching for suppliers around these upcoming dates in the marketing calendar…
Days Until Valentines Day
Free Digital Marketing Consultation
Speak to our award-winning team to find out how you can improve your performance