4 Ecommerce Revenue Killing Mistakes to Avoid at All Costs
Now there are loads of ecommerce platforms that offer free website templates. It means that you can set up a business with barely any technical knowledge. The low entry barrier has been incredibly welcoming to the novice, as well as advanced entrepreneurs.
However, having an online store is only a part of what goes into growing a successful ecommerce business. Things like SEO knowledge, marketing expertise, online security, and social media relevance are just some things that are crucial to getting your website onto the fast track of making revenue.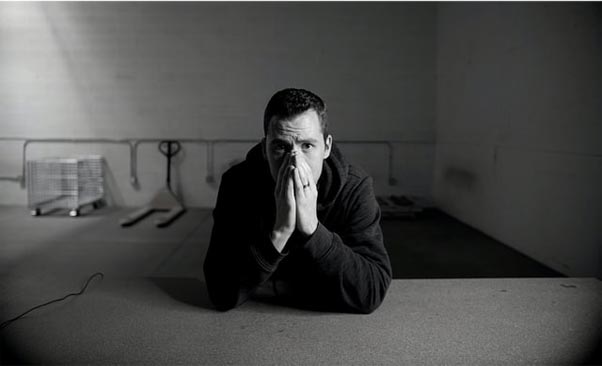 Apart from using an ecommerce website builder and hoping for the best, it is important to stock up on the dos and don'ts of the industry. Making sure your web store is bulletproof is worthwhile, to say the least, as the potentials of online business are huge.
It is estimated that by 2040 95% of purchases will be done via the internet. There are many success stories of sites going viral, which leads the owners to get rich overnight. It is misleading to think that things are always so simple.
While some get lucky, the truth is that many ecommerce website owners struggle to make a lot of sales. Successful sites like Book of Ra do not happen overnight. They are built and groomed by expert teams to become as popular as they are. To achieve a successful business, you have to know what may be impeding your revenue.
In this article, we would like to point out 4 common ecommerce mistakes to avoid so that you can ensure your business is on the best way for success.
Ignoring The Security of Your Website
Ideally, efficiency and trust are what an ecommerce business is about. Clients exchange their private information with online businesses daily. By now, online shopping has dropped the stigma of being unsafe. A decade ago, people were still scared of putting their credit card information onto the web. These days, customers are more relaxed about it. However, not everyone feels completely blaze about sharing their data.
As a business owner, it is your responsibility to ensure that your website has all the necessary security protocols in check. An SSL encryption for payment procedures is a must-do. Once you install the security measures, you can integrate the relevant certifications badge symbols into your ecommerce website design.
It is of utmost importance to have people feeling good about making purchases on your sites. This is not only important to secure revenue but also to insure yourself against data theft. In the scenario that your site gets hacked, you will be held accountable.
That can cost your business a lot of money and a ruined reputation. The takeaway is that you should never ignore having up-to-date security measures on your business website.
Not Having Enough Reviews
Every online business struggles with the fact that the products are not tangible to customers. Items have to make a great impression through the screen. That can be achieved through excellent marketing. Making customers want to buy a product is the main concern of countless marketing strategies.
However great your marketing is, if it does not have social validation in the form of reviews, it will fall short of promoting the product outstandingly. According to BrightLocal, people read around ten reviews before trusting a business enough to warrant a purchase.
If you fail to collect a considerable amount of customer reviews, it will most certainly hurt your conversion rates. You should incentivise customers to leave feedback by giving them an offer, such as a free 10 euro discount, free products, and so on.
Descriptions That Are Too Elaborate
If you know the basics of ecommerce, you understand that product descriptions are a means to include SEO keywords. That is crucial to get your ecommerce platform the best chance to rank high amongst search results.
Once you get the idea that SEO keywords are important, it becomes easy to go overboard with them. If you end up with long product descriptions, it can be good for your search engine results. However, it may not be great for grabbing the attention of customers.
People's attention span is getting shorter and shorter due to social media and the quick winded tempo of the internet. The truth is that long descriptions are off-putting and that maybe cutting down on your revenue. 
Having a Wide Niche
Trying to cover a wide product niche range can work against your efforts in the long term. It might seem counter-intuitive. If you are a small business, it is simply too hard to compete with giants companies that offer all types of products.
They will have lower prices, larger product selections, and so on. Ecommerce businesses often excel when they target very specific niches, such as gym equipment, baby toys, dog leashes, and so on.
It can be better to have a few shops that cover small niches, as opposed to having one shop with all sorts of stuff. It will make your marketing endeavors a lot easier and more efficient. If you know what type of people you want to target, creating adequate Facebook ads becomes a lot simpler and cheaper in the long run.
Conclusion
These days there are loads of businesses operating in ecommerce. The huge amount of competition has made for a small error margin that is tolerated by customers.
If something is off on your store, customers will be fast to judge and find another shop. It is important to learn as much as possible, avoid pitfalls, and get your store to be as pristine as you can make it. That will reflect in your conversion rates.
We hope that this list of ecommerce errors was helpful to you. We are always excited to hear your thoughts!