The ThoughtShift Story
ThoughtShift was born out of two friends' passion to change the world – the only way they knew how, through marketing. Fed up with working for companies with questionable practices, ThoughtShift Co-Founders, AJ and H launched a digital marketing agency that did things differently.
Founded on the principles of only working with organisations that meet the team's ethics and creating fulfilling careers helping our favourite brands succeed, ThoughtShift's mission is to create digital marketing happiness for our clients and team. 
Meet our Founders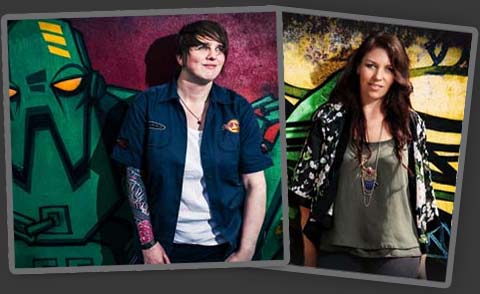 "Hello. We're H & AJ and our aim is to deliver 5 star happiness-inducing digital marketing services to our customers. We've been in digital since 2000 and a lot has changed (remember dial up anyone?)! We believe in continuous R&D to keep our clients in front of the customers they want to work with and way ahead of what the search engines are up to. In our spare time (LOL), we help new people get into digital, help charities who have no money for digital and enjoy the digital delights of our fair city of Brighton. Hey we love digital here!"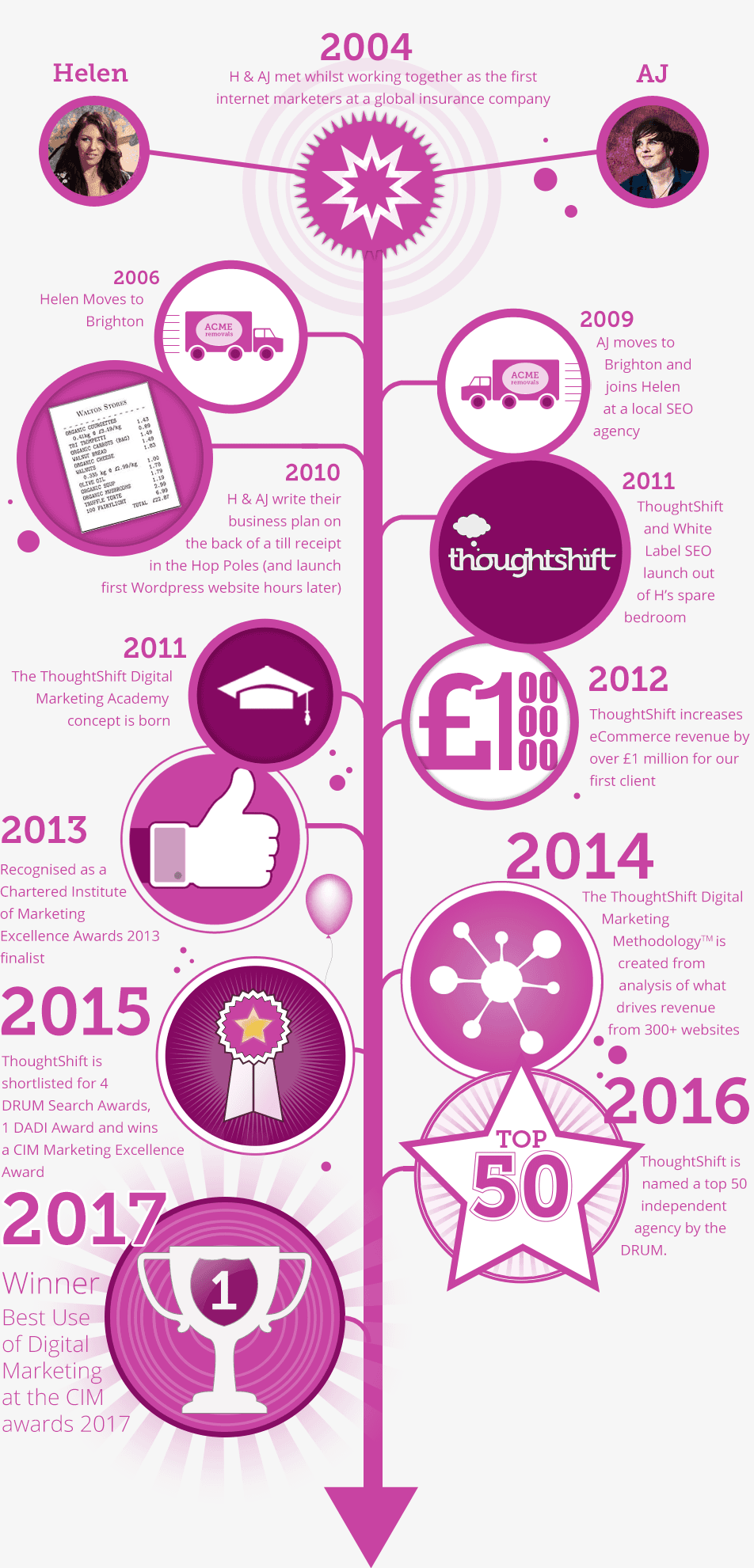 Where are we going?
Our mission is simple; to spread digital marketing happiness by creating cool campaigns that make our clients incredibly successful, keep our team loving what they do and be inspired by the wondrous possibilities of digital.
Free Digital Marketing Analysis
If you're wondering what could be possible for your brand, drop us a line and based on our initial digital marketing analysis of your website, we'll let you know what growth options you could realistically achieve right now and how you can measure success.