The ThoughtShift Story
ThoughtShift grew from the passion of two friends to make the world a happier place.
Having both worked in digital marketing since 1999, AJ & H met in London a few years later as the first ever internet marketers at a global company just launching its first UK website.  AJ & H quickly grew that website to 18 websites operating in 11 different countries with millions of visitors generating international sales.
By 2010, AJ & H had moved to Brighton and thought their dream could become a reality by helping innovative entrepreneurs and marketing teams achieve their purpose through smarter digital marketing.
So ThoughtShift was founded on the principles of being a very different kind of digital marketing agency.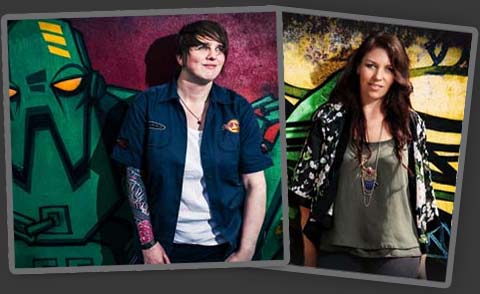 Now our team of ThoughtShifters prove that our multi award-winning approach makes a very measurable difference.
Our vision is to help our clients and team achieve their potential.
Our mission is to deliver digital marketing happiness.
Our Story
Previous
Next


H & AJ met whilst working together as the first internet marketers at a global insurance company

Helen Moves to Brighton

AJ moves to Brighton and joins Helen at a local SEO agency

H & AJ write their business plan on the back of a till receipt in the Hop Poles (and launch first Wordpress website hours later)

ThoughtShift and White Label SEO launch out of H's spare bedroom

ThoughtShift and White Label SEO launch out of H's spare bedroom

ThoughtShift increases eCommerce revenue by over £1 million for our first client

Recognised as a Chartered Institute of Marketing Excellence Awards 2013 finalist

The ThoughtShift Digital Marketing MethodologyTM is created from analysis of what drives revenue from 300+ websites

ThoughtShift is shortlisted for 4 DRUM Search Awards, 1 DADI Award and wins a CIM Marketing Excellence Award

ThoughtShift is named a top 50 independent agency by the DRUM.

Winner: Best Use of Digital Marketing at the CIM awards 2017

Winner for the 2nd Year Running!!! Best Use of Digital Marketing at the CIM awards 2018
What does the future hold?
We all know the future is unknowable,  but here at ThoughtShift we try and be as flexible and transparent as possible and plan on helping to steer our clients to bright and profitable futures using our proven methodologies and marketing strategies. if you feel that you would like to be a part of this please get in touch. Maybe you could be the next award winning ThoughtShift client.
Free Digital Marketing Consultation
Speak to our award-winning team to find out how you can improve your performance