96% of new website designs are not informed by audience data
Wordpress & Magento specialists
We specialise in responsive WordPress and Magento 2 websites with user experience, speed, SEO and W3C accessibility included as standard.
Web development expertise
ThoughtShift is a multi-award winning web development agency empowering purpose-driven retail, food, travel and charity brands to make a better impact.
Our web development approach
Our web design and development agency launches high performance WordPress and Magento 2 websites for our ecommerce and B2B clients that increase traffic, conversion rates and revenue performance.
Website Audit
Brand Audit
Analytics Audit
Google Search Console Audit
Competitor Audit
Audience Analysis
SEO Audit
Content Audit
Social Media Audit
Website Strategy
Performance Strategy
SEO Strategy
Content Strategy
User Experience Strategy
Visual Design Strategy
Website Migration Strategy
Technical Architecture Strategy
Systems Integration Strategy
Website Consultancy
Website Migration Consultancy
Performance Optimisation
Mobile, Desktop & Tablet Wireframing
Website Design
Web Development
App Development
Web Hosting
Web Project Management
Award winners
We're proud to have won the CIM Marketing Excellence Award for Best Use of Digital Marketing for the last two years in a row. We're also the winners of the Chartered Institute of Marketing Award for Best Marketing Performance Measurement.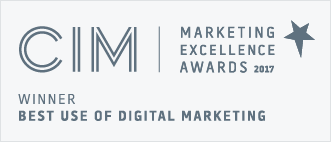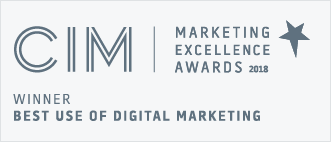 What our web development clients say
"Everyone is so pleased with the results and it was a completely pain-free process. We look forward to working with the ThoughtShift team on new developments in the future as we continue to take our website to the next level"

Craig Dunn - Head of Visual Marketing at Icon Live
"ThoughtShift have helped my sites recover from decline after new site launches, supported in successfully re-launching new websites, suggested new opportunities to elevate online performance and always delivered return on investment. An honest, knowledgeable and friendly team who always make me feel they've got mine and my businesses' best interests at heart. I'd strongly recommend ThoughtShift."

- Chris Grimes, Managing Director, Manor Cottages
"Our integrated SEO and PPC campaign generated some really great results including an increase in lead generation by 213%, number 1 organic rankings in Google and decreased cost per lead by 79%. We have a great relationship with ThoughtShift and with the collaboration of our in house team this has led to our CIM Marketing Excellence Award win!"

- Laura Shepherd, Senior Marketing Manager, Roomservice by CORT
Free Digital Marketing Consultation
Grow your online revenue with Website, SEO, PPC and Social Media strategy advice from our award-winning team