Organic Media Services
eCommerce SEO + Content Marketing
We increase brand awareness, traffic, store footfall and sales
SEO for eCommerce has infinite growth potential
eCommerce websites have thousands more pages than other websites, so it's no surprise that traditional SEO and content marketing strategies geared for the masses typically fail to deliver any significant sales. The huge advantage for a specialist eCommerce SEO approach is the sheer number of revenue-driving search terms is completely uncapped. In fact, the bigger the site architecture, the better the sales opportunity. Our eCommerce SEO campaigns regularly double annual revenue from organic search. So if less than 50% of your revenue is from organic search now, a brand new eCommerce SEO strategy could deliver a major uplift in sales, profit and ROI this year and for many years to come.
Complex technical architecture
1,000s of pages
1,000,000s of search terms
Our organic media services grow your sales exponentially
Our specialist eCommerce SEO and content marketing teams work collaboratively with you to help you outpace your competitors and deliver measurable and continuous business growth, all whilst keeping you up-to-date with the latest industry and Google algorithm changes.
Everything we do is tailored to achieve your goals in a realistic time-frame. From technical eCommerce SEO site migration consultancy to avoid losing revenue after new site design launches, to creating new authority building strategies to reach previously untapped audience segments, our approach is both innovative and practical.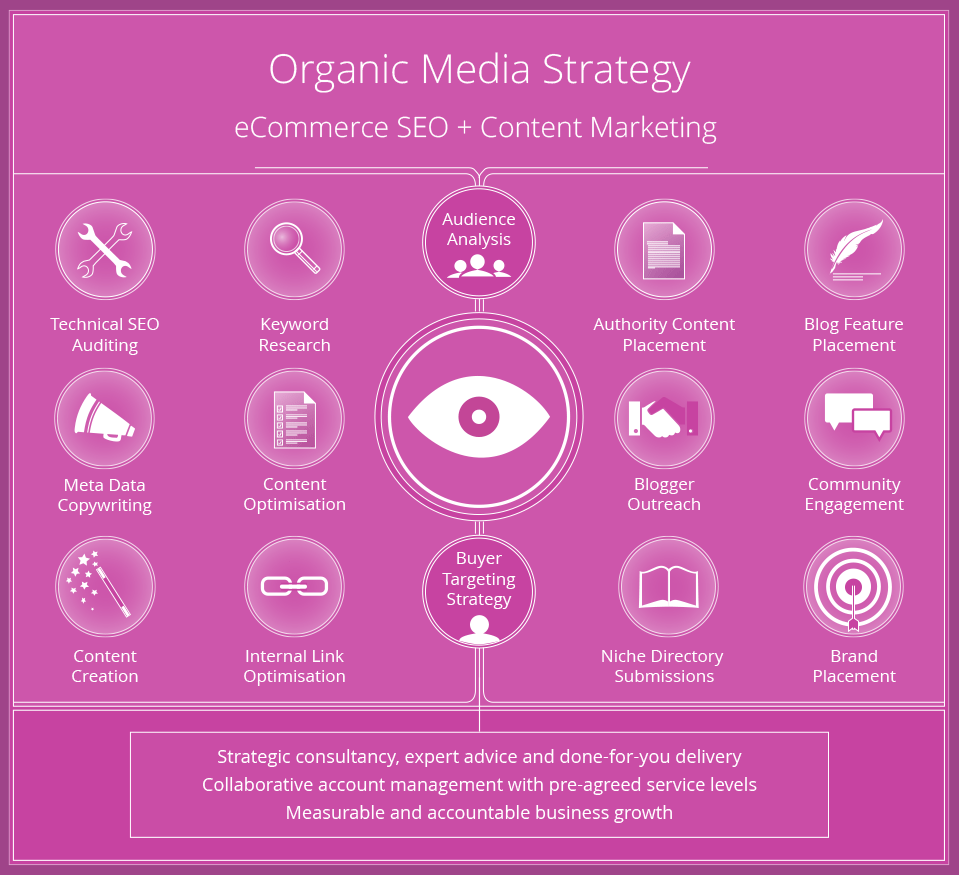 Trusted by both independent and global companies








Just a few of our eCommerce SEO case studies
Our proven approach to eCommerce SEO has achieved thousands of highly prestigious page 1 Google ranking results which grow brand visibility, increase traffic and drive millions of pounds in revenue each year.
Some of our eCommerce SEO technology expertise
As a specialist eCommerce SEO agency, we've completed 60+ (and counting) successful website migration projects and know all the technical SEO intricacies of web platforms such as Magento, Shopify and WordPress. Plus how to wield the powers of Google Analytics, Google Search Console and Bing Webmaster Tools to get real-time data insights to continuously increase keyword ranking positions, traffic and profitable sales.



Our eCommerce SEO clients say
"Our search engine marketing campaign from ThoughtShift is a great success story. We've increased eCommerce SEO revenue by 77% year on year with 90% of SEO traffic being driven from new visitors. This was achieved whilst reducing our Google AdWords spend to provide a better overall return on investment from search."

- Becky Lynch, Head of Marketing, Biscuiteers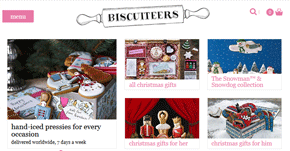 "ThoughtShift have been excellent. The team are always willing to help and talk through problems and the results have been great so far. Looking forward for the new season where the big gains are! I wish all our functions could keep up with them!"

- Andrew Ford, Commercial Director at Marine Super Store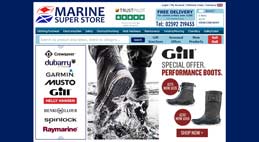 "ThoughtShift have more than exceeded my expectations. They are thorough and detailed, providing me with reports that are easy to understand and logical. I have seen a 31% increase in web driven revenue for the US site, which in this highly competitive market is solid. In the UK the increase has been a whopping 505% – all in all we are very happy with the results!"

- Simon Wolf – WOLF, Director/CEO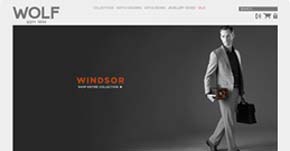 Why ThoughtShift?
ThoughtShift is a multi award-winning eCommerce SEO agency with a wealth of experience and a management team each with 20 years digital expertise. Using our proven high performance SEO strategies, over 350 companies (so far) have grown in some of the most competitive markets on the planet. So if you're looking for a dramatic shift in your brand awareness, traffic, store footfall, transactions and sales, we'd love to share our thoughts with how you could do just that.
350+ Campaigns
Multi Award Winning
Rockstar Service
Experienced Team
Why now?
As we know time waits for no-one. So it's important to get your SEO campaigns ready in time to maximise their potential return on investment. There's now only a few days left until the following big dates in the marketing calendar…
Days Until Valentine's Day
Free Digital Marketing Analysis
If you're wondering what could be possible for your brand, drop us a line and based on our initial digital marketing analysis of your website, we'll let you know what growth options you could realistically achieve right now and how you can measure success.