3.5 billion searches are made in Google every single day
Ecommerce SEO specialists
We specialise in ecommerce SEO and enterprise SEO, optimising large-scale websites with thousands of pages with highly complex architectures, often across multiple territories to meet the needs of a range of different audiences.
SEO expertise
ThoughtShift is a multi-award winning SEO agency empowering purpose-driven brands in the retail, food, tech and charity sectors to make a better impact.





Our SEO approach
Our data-driven SEO approach is proven to increase brand visibility, natural search traffic and ecommerce revenue performance by providing expert SEO strategy and specialist SEO consultancy.
SEO Audit
Technical SEO Audit
Keyword Research
Keyword Strategy
Search Landscape Analysis
Ranking Analysis
Authority Analysis
Competitor Analysis
Onsite Content Audit
SEO Strategy
Landing Page Architecture
Metadata Architecture
Ecommerce Product Architecture
Ecommerce Category Architecture
Content Architecture
Structured Data Optimisation
Enterprise Information Architecture
Enterprise Search Architecture
SEO Consultancy
Onsite SEO Copywriting
Offsite SEO Promotion
Brand Citation Optimisation
Authority Building
Seasonal SEO Campaigns
International SEO Campaigns
SEO Training
SEO Templates
Award winners
We're the proud winners of 3 Marketing Excellence Awards from the Chartered Institute of Marketing.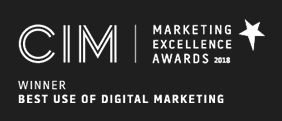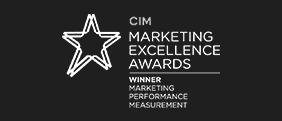 What our clients say about our SEO services
"Our search engine marketing campaign from ThoughtShift is a great success story. We've increased ecommerce SEO revenue by 77% year on year with 90% of SEO traffic being driven from new visitors. This was achieved whilst reducing our Google Ads spend to provide a better overall return on investment from search."

- Becky Lynch, Head of Marketing, Biscuiteers
"Our main challenge is to grow our digital business alongside our traditional brick and mortar stores, to reach a new generation of customers. ThoughtShift have been excellent, integrating SEO and PPC expertise to enable us to identify a new demographic, increase brand awareness, overachieve on our online sales target and provide a fantastic long-term return on investment."

- Ben Ellis, Director of Sales and Marketing at Marine Super Store
"ThoughtShift have more than exceeded my expectations. They are thorough and detailed, providing me with reports that are easy to understand and logical. I have seen a 31% increase in web driven revenue for the US site, which in this highly competitive market is solid. In the UK the increase has been a whopping 505% – all in all we are very happy with the results!"

- Simon Wolf – WOLF, Director/CEO
Free Digital Marketing Consultation
Learn how to use your existing Google Analytics data to increase new customers, drive revenue growth and scale your brand