Are you getting 10X return from your digital marketing?
Multi-channel retail brands like Marine Super Store, Biscuiteers and WOLF are increasing eCommerce revenue with our award-winning approach that delivers 10X return on investment on average.
Digital marketing done differently
We're on a mission to deliver digital marketing happiness and help our clients and team achieve their potential. That means we care about achieving your business goals by focusing our digital marketing services on continuously scaling traffic, eCommerce revenue and ROI, whilst sharing exactly what we're doing. Find out what's possible with a free digital marketing consultation.
Trusted by both independent and global brands












Multi-award winning strategies
We build digital marketing strategies based on proven techniques from delivering incremental sales growth of 6 and 7 figures for our clients, more than 200,000 hours of expertise and from winning multiple best performance awards. Learn more about our award-winning integrated SEO and PPC services or see all of our award-winning digital marketing campaigns.
Our digital marketing clients say
"Our search engine marketing campaign from ThoughtShift is a great success story. We've increased eCommerce SEO revenue by 77% year on year with 90% of SEO traffic being driven from new visitors. This was achieved whilst reducing our Google AdWords spend to provide a better overall return on investment from search."

- Becky Lynch, Head of Marketing, Biscuiteers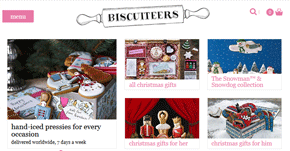 "Excellent communication and very knowledgeable team. We have been very pleased with the results of our integrated SEO, PPC and Paid Social campaign which has resulted in a 294% increase in revenue."

- Sian Gray, Marketing Manager at Calumet Photographic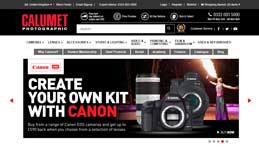 Free Digital Marketing Analysis
Why not have an award-winning digital marketing agency review your current digital marketing strategy? We can show you what revenue and profit you could be getting