Google AdWords Agency
Get found at the top of all the search results you want with AdWords pay per click
How our Google AdWords approach works
Our Google AdWords PPC Audit & Management service is completely bespoke and includes:
1. Google AdWords Consultancy
Whether you're looking for an AdWords Audit of your existing account or a brand new AdWords Set Up, our Google Premier Partner Agency Consultants start by understanding your unique challenges and goals. We then advise and guide you through the entire process of either auditing or setting up your Google AdWords account.

2. PPC Campaign Architecture
The success of your AdWords campaign is completely dependent on creating your campaign structure using Google best practice. An AdWords account with multiple campaigns and ad groups means budgets, bids and targeting can be controlled at maximum efficiency which Google rewards you by improving your Quality Score.
3. PPC Keyword Research
With Google AdWords, there are no limits to the number of keywords your brand could be found at the top of Google for. However, without an unlimited budget we analyse the best keywords for you to prioritise depending on your goals, media spend, the competition and seasonal search demand.
4. Ad Copywriting
Google AdWords text ads include ad headlines, ad copy, ad link and ad extensions. Our ad copywriters use the headlines to attract your customer's attention and entice them to click with a call to action. There are also numerous ad extensions that can improve both click through rate and Quality Score including Click to Call Extensions, Callout Extensions & Ad Seller Ratings.
5. AdWords Account Strategy
Depending on your media spend and goals, we will set up your account strategy to maximise your return on investment for peaks in demand and create a plan for rolling out campaigns. Within the first month of working together we will present our recommended strategy and priority AdWords campaign activities for your approval.
6. AdWords Campaign Management
Once approved and live, our AdWords Certified Professionals manage your campaigns on a daily basis. AdWords management activities include directing your AdWords strategy, analysing account performance, refining bids, testing new ad copy and deploying new campaign targeting such as time of day and location segmentation.
7. AdWords PPC Reporting
As eCommerce and lead generation specialists, our PPC reports track search impressions, clicks, cost, sales performance, return on ad spend and cost per acquisition as standard. All our PPC reporting is bespoke and tailored to your goals with actionable insights and what we will be doing next to enhance performance.
What you can expect from our AdWords agency
Our AdWords agency service starts with an AdWords PPC Audit / Set Up & Strategy which includes setting measurable monthly and quarterly goals. Followed by daily AdWords management, regular reports, consultancy calls and strategy reviews.
Phase 1
Increase search impressions and clicks
Phase 2
Increase click through rate and conversions
Phase 3
Increase return on ad spend (ROAS)
Phase 4
Increase return on investment (ROI)
AdWords PPC Agency Prices
Our Google AdWords agency costs are completely transparent and flexible. We include everything in one fixed monthly fee, so there's no surprises and you can scale up or down to suit your growing needs.
Our AdWords agency clients say
"Our integrated SEO and PPC campaign generated some really great results including an increase in lead generation by 213%, number 1 organic rankings in Google and decreased cost per lead by 79%. We have a great relationship with ThoughtShift and with the collaboration of our in house team this has led to our CIM Marketing Excellence Award win!"

- Laura Shepherd, Senior Marketing Manager, Roomservice by CORT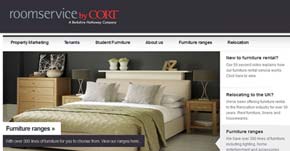 I've been very pleased with how things have come along and very pleased with how the ThoughtShift team have got their teeth into our Google AdWords account. The results have been good and I have been very happy with the work done.

Chris Grimes, Managing Director, Manor Cottages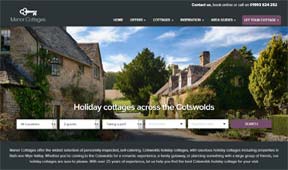 Why ThoughtShift?
ThoughtShift is a multi award-winning AdWords agency using smarter AdWords PPC strategies to help innovative companies achieve their potential.
200,000 Hours of Expertise
Multi-Award Winning
Rockstar Service
Smarter Digital Marketing
Why now?
If you start a new Google AdWords campaign now, you can take advantage of the uplift in people searching around these key dates in the marketing calendar…
Days Until Back to School
Days Until The Summer Holidays
Free Digital Marketing Strategy Session
We'll review your current digital marketing strategy and show you what could be possible