ThoughtShift's purpose is to make a measurable impact on the world by supercharging performance for brands on a mission to make the world a better place. As a team of purpose-led digital consultants, we relentlessly seek to measure and improve our impact for our clients, our communities and our planet.
Client impact
As performance marketing agency specialists, our team deliver 6 and 7 figure revenue and profit growth goals for purpose-driven brands using our data-driven digital marketing consultancy services.
Continuing to work with many of our clients across the long term and some for more than a decade, our testimonials and case studies best demonstrate the impact we make for our clients and their teams.
ThoughtShift has supported us in tripling our site users through their SEO, PPC, and social media advertising campaigns. We've also seen promising month-on-month growth in revenue and Alexandra, Alex and Georgina have provided great analysis, insights, and ideas for our marketing strategy. They are a great team and we have enjoyed working with them.

- Jamie Bott, Teatulia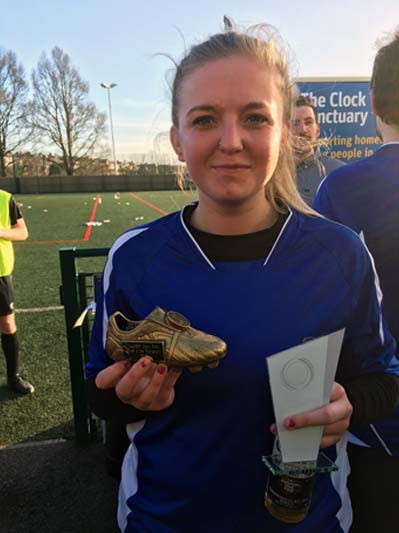 Charity impact
We work with charities by sharing our expertise to raise awareness and much needed funds. We carry out pro bono work for some amazing registered charities and non-profits, as well as holding fundraising events such as the ThoughtShift Charity Football Tournament and the Reverse Advent Calendar Food Bank Collection​.
Our charity partnerships include The Clock Tower Sanctuary, Whitehawk Foodbank, BHESCo (Brighton & Hove Energy Services Cooperative), Solidarity Sports, Basic Needs, Starr Trust, Rocking Horse, St Mungo's, Bluebell Railway, The Red Box Project (Brighton & Hove) and St John's School and College.
Community impact
ThoughtShift has always been passionate about helping young people start their career in digital marketing, creating a diverse and inclusive culture that supports young people starting out in their digital marketing careers.
We love working with local schools, colleges and universities. Our leadership team regularly visit centres of learning to hold workshops on digital marketing and discuss the career opportunities available.
ThoughtShift have enjoyed working closely with Varndean School, Varndean College and BHASVIC taking part in their Digital Programme at BACA (Brighton Aldridge Community Academy) and PACA (Portslade Aldridge Community Academy). ​
Social impact
ThoughtShift's Digital Marketing Academy is a continuous learning programme, designed to nurture fresh talent and develop future digital marketers.
Since 2011, ThoughtShift has provided expert digital marketing training based on over 300 proven processes to our apprentices and employees with our team developing their careers at ThoughtShift or joining our ThoughtShift alumni now working at some of the world's largest global brands and agencies.
Sustainability impact
ThoughtShift is committed to reducing our carbon footprint. From the very beginning we have consciously chosen to work with businesses who are aligned with our own ethos when it comes to sustainability and their environmental impact.
We do this through a number of different ways. From the start, we have been a paperless office, we minimise waste or recycle wherever possible and recycle or Freecycle our equipment.
Wellbeing impact
Health and wellbeing are integral to having a healthy and productive team. At ThoughtShift we value and support our team by prioritising their wellbeing. We encourage open and confidential communication around mental health and wellbeing.

We hold team wellbeing events and regular private one to ones so we can help protect our team's wellbeing and give them the support they need. We also have a flexible working policy and a work from anywhere in the world policy to help our digital marketing experts create the best work life balance for their lifestyle.

ThoughtShift Ltd - VAT registration number: 113088834 Company: 07623363 © Copyright ThoughtShift 2011-2023.