Digital Marketing Strategy
It takes an average of 11 brand interactions over 4 locations to make a purchase
Digital strategy consultants
Our team of digital marketing strategy consultants specialise in developing evidence-based digital marketing strategies for brands and enterprise scale ecommerce websites.
Digital strategy expertise
We partner with B2C & B2B retail, food, tech and charity brands looking for a digital strategy transformation. So, whether you're launching a new website, targeting a new market or looking for a fresh perspective, our team can advise you on the best digital marketing strategy to achieve your goals.





Your digital strategy development
We start by understanding your current situation, such as your team resources, media budgets, digital marketing channels and what you're looking to achieve. Whether you're launching a new website or are looking for complete digital strategy transformation to increase brand awareness, traffic, revenue and return on investment from your current website, we audit and benchmark your current performance to create a data-led digital strategy.
Digital Marketing Strategy Package
For some, business has been tough during lockdown, others have seen unprecedented growth. Whatever your circumstances the situation has most definitely changed from your previous 2020 planning. What does that mean for your business as we move forwards? Where are the digital opportunities to push growth? Which digital marketing channels have the biggest potential for delivering the best Return On Investment? Let us find out.
Our Digital Strategy Directors are here to deliver digital strategy transformation for your business. Contact us to find out more and get your project booked in.
Digital Marketing Needs Assessment
Website Technical Audit
Buyer Persona Audience Analysis
Competitor Insight
Keyword Research
Organic Search Keyword Targeting Strategy
Paid Search Keyword Targeting Strategy
Search Landscape Research
Social Media Landscape Research
Digital Marketing Strategy Creation
Strategy Presentation Meeting
Digital Marketing Consultancy
Award winners
We're the proud winners of 3 Marketing Excellence Awards from the Chartered Institute of Marketing.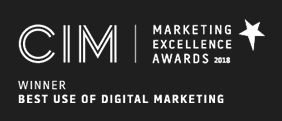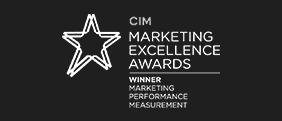 What our clients say about our digital strategy services
"Excellent communication and very knowledgeable team. We have been very pleased with the results of our integrated SEO, PPC and Paid Social campaign which has resulted in a 294% increase in revenue."

- Sian Gray, Marketing Manager at Calumet Photographic
"ThoughtShift have more than exceeded my expectations. They are thorough and detailed, providing me with reports that are easy to understand and logical. I have seen a 31% increase in web driven revenue for the US site, which in this highly competitive market is solid. In the UK the increase has been a whopping 505% – all in all we are very happy with the results!"

- Simon Wolf – WOLF, Director/CEO
"By far the best agency we have ever worked with. We've developed such a great relationship with ThoughtShift, who have really integrated as a part of our team here in the office. Communication is always clear, concise and quick, to the point and sensible."

- James Mellan - Marketing & Brand at Smaller Earth
Free Digital Marketing Consultation
Grow your online revenue with Website, SEO, PPC and Social Media strategy advice from our award-winning team