96% of Google Analytics accounts aren't set up correctly
Data insight specialists
We specialise in improving digital performance for retail, tech, travel and non profit brands by using our proprietary data analysis techniques to extract data insights from Google Analytics, Google Search Console, Facebook Analytics and Adobe Analytics.
Data insight expertise
Our data insight and analytics experience is gained from consulting with over 2000 brands to increase ecommerce revenue, lead generation and return on investment performance.
Our data insight approach
Our proven data insight approach identifies issues with your current analytics set up to create powerful insights that answer key business questions and improve digital performance across your marketing channels, teams and campaigns.
Performance Consultancy
Who are my most valuable customers?
How much should I spend to acquire a new customer?
How should I attribute value across my marketing channels?
What's the most effective way to allocate marketing budget?
What are the most profitable customer journeys?
How much should my marketing budget be?
How does digital marketing impact instore sales?
What's the impact of bidding on brand through PPC?
What's the maximum I can spend on cost per acquisition?
How does seasonality impact customer behaviour?
Analytics Audit
Google Analytics Audit
Google Search Console Audit
Google Tag Manager Audit
Conversion Audit
Ecommerce Audit
Multiattribution Audit
Call Analytics Audit
Adobe Analytics Audit
Google Ads Data Audit
Facebook Ads Data Audit
Analytics Strategy & Set Up
Google Analytics Set Up
Google Tag Manager Set Up
Adobe Analytics Set Up
Ecommerce Tracking Set Up
Multiattribution Set Up
Call Analytics Set Up
Data Insight Consultancy & Training
Digital Marketing Reporting
Website Performance Reporting
Ecommerce Performance Reporting
Multiattribution Reporting
Analytics Consultancy
Conversion Consultancy
KPI Consultancy
A/B Testing
Analytics Training
Award winners
We're the proud winners of 3 Marketing Excellence Awards from the Chartered Institute of Marketing.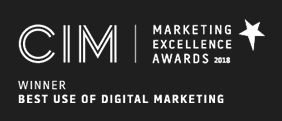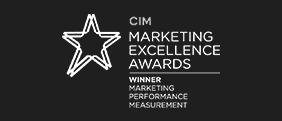 Our data insight agency clients say
"ThoughtShift have helped my sites recover from decline after new site launches, supported in successfully re-launching new websites, suggested new opportunities to elevate online performance and always delivered return on investment. An honest, knowledgeable and friendly team who always make me feel they've got mine and my businesses' best interests at heart. I'd strongly recommend ThoughtShift."

- Chris Grimes, Managing Director, Manor Cottages
"Our main challenge is to grow our digital business alongside our traditional brick and mortar stores, to reach a new generation of customers. ThoughtShift have been excellent, integrating SEO and PPC expertise to enable us to identify a new demographic, increase brand awareness, overachieve on our online sales target and provide a fantastic long-term return on investment."

- Ben Ellis, Director of Sales and Marketing at Marine Super Store
"By far the best agency we have ever worked with. We've developed such a great relationship with ThoughtShift, who have really integrated as a part of our team here in the office. Communication is always clear, concise and quick, to the point and sensible."

- James Mellan - Marketing & Brand at Smaller Earth
Free Digital Marketing Consultation
Learn how to use your existing Google Analytics data to increase new customers, drive revenue growth and scale your brand