Reach 3.9 billion internet users with the Google Display Network
Remarketing specialists
We specialise in behavioural remarketing strategies that deliver relevant and timely messages to customers depending on where they are in the customer journey. Retargeting may include sales promotions to recapture visitors who didn't buy via the Google Display Network and cross-selling new products to existing customers who've previously bought from the same range via Facebook.
Remarketing expertise
ThoughtShift is a multi-award winning remarketing agency empowering purpose-driven retail, tech, luxury and charity brands to transform their performance.




Our remarketing approach
Our proven remarketing agency approach is completely bespoke and includes:
Remarketing Strategy
Our Remarketing Consultants start by understanding your unique challenges and goals. We then advise and guide you through the entire process of either auditing or setting up your Remarketing campaigns so your brand can be seen across the Google Search, Google Display Network and Facebook Audience Network.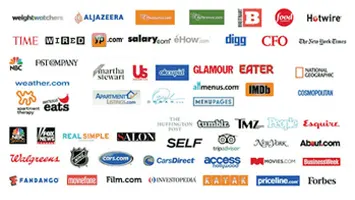 Remarketing Lists Set Up
The success of your Remarketing campaign depends on gathering your Remarketing Lists so you can then use the visitor and customer data to target your Remarketing Lists for Search Ads (RLSA). All of our PPC campaigns ensure we start gathering this data as soon as possible through the creation and application of tracking code to your website.
Remarketing Lists for Search Ads (RLSA)
Google and Bing RLSA campaigns are the best way to remarket to previous visitors to your site who didn't buy, or cross-sell to previous customers based on ecommerce purchase data. RLSA campaigns target the previous visitor or customer within relevant search results. The reason this method is so effective is the same reason that makes search engine marketing so effective. When customers are looking to buy they use keywords to determine their purchase intent and we leverage the search language they use to bid aggressively to appear for keywords proven to drive sales.
Display Remarketing Ad Creative
You can also show display ad creative to previous visitors and customers when they are on third party websites within the Google Display Network (GDN). This is a fantastic way to increase brand awareness and remarketing campaigns often have one of the highest click through and conversion rates of any PPC campaign. As ecommerce PPC specialists, we can also set up dynamic ad creative that can include the specific product the visitor didn't checkout with yet, or cross-sell the most appropriate next purchase for an existing customer.
Remarketing Campaign Management
Once approved and live, our Remarketing consultants manage your campaigns on a daily basis. Remarketing management activities include directing your Remarketing strategy, analysing account performance, refining remarketing lists, testing new promotional messaging and deploying new ad creatives and targeting campaigns as insights of which mix of targeting delivers the best performance grows.
Remarketing Reporting
As eCommerce PPC and lead generation specialists, our Google and Facebook Remarketing agency reports track impressions, clicks, cost, sales performance and return on ad spend as standard. All our remarketing reporting is bespoke and is tailored to your goals with actionable insights and what we will be doing next.
Our remarketing agency clients say
"Excellent communication and very knowledgeable team. We have been very pleased with the results of our integrated SEO, PPC and Paid Social campaign which has resulted in a 294% increase in revenue."

- Sian Gray, Marketing Manager at Calumet Photographic
"Thanks for everything you've done for us over the past year or so, I've really appreciated the hard work, support and guidance you and the team have given us. As you know I am happy to recommend ThoughtShift to anyone who asks and have done so already!"

– George Cole, Digital Marketing Manager, Travel Nation
"ThoughtShift have more than exceeded my expectations. They are thorough and detailed, providing me with reports that are easy to understand and logical. I have seen a 31% increase in web driven revenue for the US site, which in this highly competitive market is solid. In the UK the increase has been a whopping 505% – all in all we are very happy with the results!"

- Simon Wolf – WOLF, Director/CEO
Free Digital Marketing Consultation
Learn how to use your existing Google Analytics data to increase new customers, drive revenue growth and scale your brand