GA4 Training Course Overview
This Google Analytics 4 training course will start by teaching you some of the key differences between Universal Analytics and GA4 data collection and the impact that this will have on your reporting moving forwards. The next stage will leave you understanding GA4's interface so you can confidently navigate the platform to find the data you need. In the afternoon session you will be learning GA4's reporting functionalities including how to build bespoke dashboards and make useful reports more prominent in your interface.
Next GA4 Training Courses
Tuesday 28th November 9.30am – 4.30pm
Wednesday 13th December 9.30am – 4.30pm
GA4 Course For Marketing Professionals
This GA4 course has been designed for marketers who are familiar with Universal Analytics and will be using Google Analytics 4 regularly moving forwards. No experience of GA4 is required.
This online course is focused on understanding GA4 for measurement and reporting, it includes in-platform configuration guidance but does not cover the technical setup of GA4 tracking.
Really enjoyed it. For an online course I thought Anne-Charlotte did it brilliantly. I've already recommended her to others

Carol Bolger, Work the World
Key Takeaways
At the end of this 1 day course you will:
Understand the differences between Universal Analytics and GA4 data collection
Be confident in navigating the GA4 interface to find the data that you need
Know how to configure different events to track the key interactions with your website
Know how to create custom dashboard style reports for your business
Know how to customise the interface to streamline your organisation's usage of GA4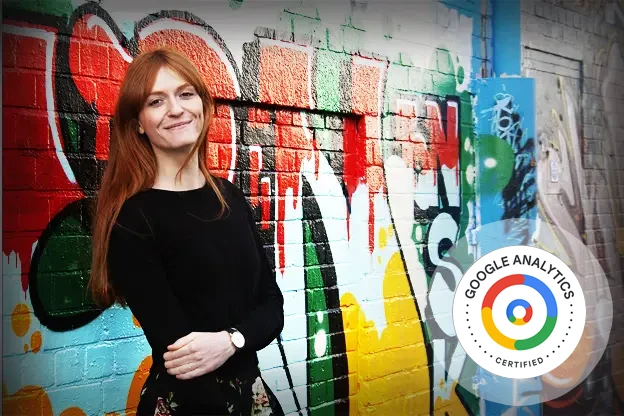 Your GA4 Trainer
Anne-Charlotte is a Digital Analytics Architect who specialises in technical SEO and Google Analytics. Anne-Charlotte has been working in Marketing for over 10 years and specialised in Digital Marketing since 2016. Having worked with a range of businesses over her career she brings a wealth of insight into how Google Analytics is used within Marketing teams and this is reflected in her practical guidance through this GA4 training.
Anne-Charlotte has been leading the GA4 transition project within ThoughtShift since July 2022, learning the quirks of the platform and adapting as Google rolls-out it's many updates. She has worked with our entire client base to accurately configure the GA4 tracking code, ensure data accuracy and troubleshoot irregularities. She has mastered the in-platform configuration to make this transition as straightforward as possible for our clients. She has taken 300-hours of trial and error, frustration, light-bulb moments and successes and distilled them into this 1-day online course. What a star!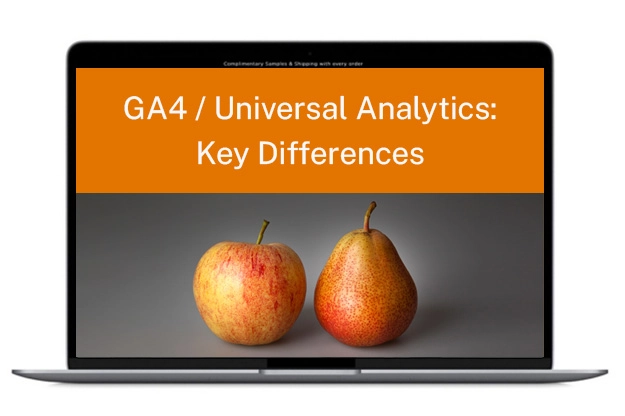 GA4 Course Agenda
GA4 Fundamentals
What is GA4
Key differences with Universal Analytics
GA4 Dashboards & Data Management
The GA4 reporting interface
Events & conversions reporting
Slice & dice your data your data by channel, audience, device and more
Report customisation
Advanced reporting: Explorations
6 Useful GA4 Reports For Your Business
What To Do With Your UA Data
Anne-Charlotte was fantastic, giving a full in-depth run through of GA4. It was clear she has spent a lot of time testing, prepping and investigating the platform – she was a clear expert in the platform during the session.

- GA4 Training Attendee, June 2023
1 Attendee
1 Day Training
30 Days Support
2 Attendees
1 Day Training
30 Days Support
3 Attendees
1 Day Training
30 Days Support
4 Attendees
1 Day Training
30 Days Support
5 Attendees
1 Day Training
30 Days Support
Book the GA4 Training Course
Book your place today and following completion of this form, an invoice for payment in advance will be sent. Once payment is received each attendee will get the 1 Day GA4 Online Training Course and 30 Days of Post-Training Support.

Please note that * indicates a required field.

ThoughtShift Ltd - VAT registration number: 113088834 Company: 07623363 © Copyright ThoughtShift 2011-2023.