7 Ecommerce Order Fulfillment Strategies to Fast Track Your Business Growth
We all start with something small before we make our way towards something big and grand. If you have an ecommerce site, you probably have started fulfilling orders in small batches, as most businesses do. But as time goes by, you will soon pick up the pace. And you will find yourself immersed in a situation that calls for an extra hand in dealing with orders and deliveries.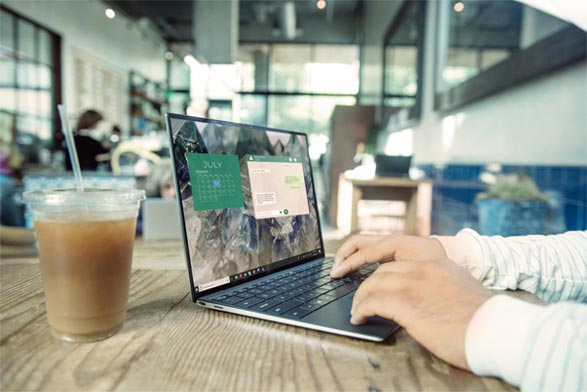 It is one of those right kinds of problems because it means your business is growing.
We all know that ecommerce fulfillment requires sharp focus and attention to detail. It is a crucial part of the business process to ensure that customers are happy and satisfied with their purchase. Your responsibility as an entrepreneur does not end when you make a sale.
You have to see it by preparing the order, the delivery process, and accommodating returns if the situation calls for it.
Ecommerce Strategies to Fast Track Order Fulfillment
To streamline your order fulfillment system, we recommend following these seven strategies:
1. Analyse Your Business Data
By analysing your business data, you will better comprehend what needs to be improved when it comes to order fulfillment.
This load of information will help you understand the trend and consumer behavioral patterns during peak seasons.
As someone involved in ecommerce, having a better grasp of what is happening during different parts of the fulfillment process is an admirable trait. Staying on top of things will pay off sooner than later.
Pro Tip: Investing in reliable management software will make your business data analysis easier. It helps track history and performance information that you could use to improve your process.
2. Find the Right Order Fulfillment Solution
What could work for other ecommerce sites might not work for you, but one thing is for sure, automation is going to be your best friend.
Finding the right order fulfillment solution for your company can help simplify and speed up the process.
It might sound intimidating for some, especially if you are a startup company on a tight budget.But here's the thing: Starting with an excellent ecommerce fulfillment system will set a nice precedent.
Tracking orders, managing stocks and shipping stations, and scheduling delivery dates are too much for one person to handle. Let an order fulfillment system do the leg work for you. As you go along, you will realise that such investment is worthy of taking.
You can choose the most affordable option if you are trying to save money. Of course, as you continue to grow, you will have a better cash flow that will allow you to go from a basic plan to a premium one.
3. Cross-train Employees
Whether you own an up-and-coming ecommerce site or a seasoned one, you must handle the influx of orders from different areas, especially during peak seasons.Your employees must be able to adapt to the pace and be willing to learn a new skill set to manage all the orders coming in.
Expect a fast data throughput during peak seasons, and you will come out of the flurry with flying colors.
Pro Tip: Utilize your personnel well and be upfront about the demands of a fast-growing ecommerce site. Everyone in the team must be agile.
4. Properly Manage Your Delivery Schedule
Do you know how some ecommerce sites accommodate last minute orders? It is because they value the importance of delivery windowing.
It is crucial that you properly schedule your deliveries to fulfill advance orders and make room for some more successfully.
Pro Tip: Replenish all stocks in the morning and dedicate the afternoon for picking and deliveries. You may also practice the method of optimized batching. It will allow you to fulfill all deliveries while meeting your customers' satisfaction.
5. Manage Order Accuracy
Avoid returns and negative feedback by ensuring that you handle orders with accuracy.
This explains why an automated order fulfillment system is one of the critical factors for the success of ecommerce operations.
It is essential to keep your orders accurate because the industry is competitive regarding such concerns.
It is a real heartbreaker for customers to receive a package that is not meant for them.
While this situation could be a good opportunity for you to learn the ropes of managing return orders, it could incur unnecessary costs.
Pro Tip: Go for an automated system. It is worth the investment and could help prevent inaccurate shipments.
6. Reduce the Number of Return Orders
While we all know that product returns are sometimes inevitable, we have to campaign for a significant reduction of return orders. It is one thing to manage orders accurately, but it is also another thing to create a systematic solution that can prevent inaccurate shipments.
Pro Tip: Use the same outbound technology for your inbound logistics.
It is vital to have a symmetrical data-keeping solution that can allow you to track orders for delivery and product returns. That way, you can quickly put return items back on sale.
7. Seek Expert Opinion
If you wonder why some solutions do not work for you, it is probably time to seek an expert's opinion. Knowing that you are an amateur and need guidance from the fulfillment systems suppliers could lead you to success.
These suppliers can instantly understand what is not working for you. It is helpful to foster a healthy relationship with them because they are the ones who can give you a comprehensive operational assessment.
Pro Tip: Do not be scared to ask for help. Evaluation coming from your system supplier can affect the way you approach your order fulfillment process.
Conclusion
The ecommerce industry continues to thrive in a fast-paced manner. Coming up with effective strategies to keep up with the pace and competition call is one way to keep your head above water.
The feeling could be overwhelming, but you have to continually look for ways to provide your customers' best service.
Order fulfillment could be a real pain in the ass, but only to those afraid to face the music head-on.