Creating a Smooth User Journey and Boosting SEO Results With Your Internal Linking Strategy
In the ever changing landscape of SEO, you might wonder if internal linking is still a valuable tactic in boosting your SEO campaign.  The industry develops in new ways so often that it can be overwhelming to keep track of 'best practice'. We're so often panicked into appeasing the latest industry tactic or algorithm update that we forget the sole purpose of our website to begin with. Pause for a moment and begin laying the SEO foundations that will ultimately dictate the performance of your website for the foreseeable future – an internal linking strategy is a great place to start. When internal linking is logical and for the benefit of the user then there is certainly still a place for this tactic in the SEO strategy of 2017.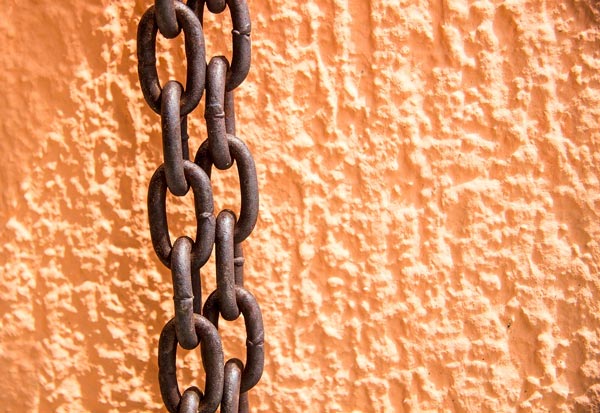 What is an internal link?
Internal links, as you probably already know – point users from one page on your domain, to another. Internal links are valuable because they:
Add value to a user journey by helping them reach the page they want – furthering a session towards conversion
Indicate page hierarchy and site architecture
Pass authority from pages that already rank, to pages that don't
Does internal linking help SEO?
In a word, yes. Let's look how...
Helps pages to be indexed
Internal linking helps Google spiders crawl pages which may have been hard to reach or inaccessible. Pages can be inaccessible for a number of reasons, links in submission required forms, links in Flash or pages which are only accessible through use of a search box are all things which might cause pages to be missed in Google's index. For all the clever keyword research and beautifully crafted content you may have on your site there's a chance Google doesn't even know it's there without internal linking.
Tells Google what pages are important
As you might have read in previous posts, a proper URL structure and breadcrumbs indicate to search engines the value which is placed upon different websites. For an eCommerce website this typically looks like the homepage linking to the category page and then the category page linking to sub-categories and product pages.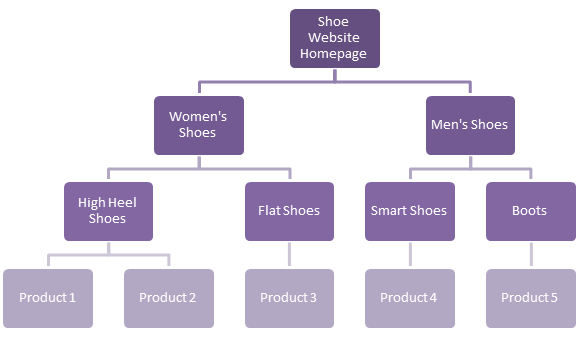 This hierarchical structure has the added benefit of sharing "link juice" with the pages it's linking to. The homepage is likely to have the highest authority and the most backlinks pointing to that page. Through internal linking the homepage would in this example, pass on some authority and link juice to "women's shoes" and "men's shoes", which then flows down to sub-categories like "smart shoes"
Creating a strategy for internal links
The first stage is clearly establishing what the purpose of each of your key pages are. Check Google Analytics and search console to identify key search queries that may already be driving sessions to those pages. What information is displayed on the page? How useful is it to a user? What is the next logical page to progress to?
Evaluating the purpose of each page will help you determine content gaps and areas of crossover. Clearly defined purposes will greatly aid the next stage in planning your internal linking strategy... Relevancy.
Relevancy is key in all things SEO, but nowhere more so than internal and external backlinks. Ultimately, your anchor text is telling a user and of course a search engine what they can expect to find on the next page if they follow your link. How accurately that content matches the anchor text is similar to how related your landing page is to what a user types into a search engine. If your anchor text references 'Y' and your page only contains 'X' – search engines won't know your content is valuable to a user! The answer is, they simply won't bother.
Remember that not every user is in the same stage in the buying cycle when they land on your website. Most users need a little more research before they convert. A good internal linking strategy will create a clear user journey through valuable pages on your site towards conversion, to both educate and reassure users that you're the best choice for their hard-earned money.
Like all good SEO, internal linking strategy should be designed for the human first and search engine second.
Thanks for reading
If you enjoyed this post why not follow my contributions to the ThoughtShift blog for all things on, SEO, content and strategy or sign up to our guest list email below and get the latest digital marketing blogs delivered to your inbox.