Ecommerce Email Marketing: Mailchimp vs Klaviyo Compared
Email marketing is essential for business success. The advantages of adopting efficient email strategies are immense. Email marketing enables the expansion of brand recognition and the creation of credibility. It's also an excellent approach to generate leads, increase ecommerce revenue and boost website traffic.
Mailchimp
Mailchimp is a relevant email marketing platform that allows you to handle and interact with your clients, consumers, and other concerned parties. their marketing strategy focuses on effective contact management, professionally designed campaigns, and efficient data analysis.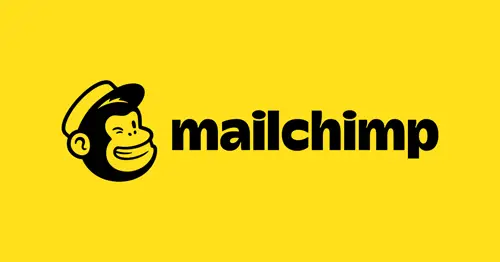 Main Features:
Customer Journey Builder: Create marketing automations and send out better emails with Customer Journey Builder to generate more sales, boost customer retention, and get up to four times more transactions.
More than 100 email templates and themes available to accommodate any topic: With these templates, you will get a significant boost on modeling your emails and have no lack in strategies to deliver messages and content. You may also take your design a step further by coding your own templates.
Merge Tags: The information collected via your Mailchimp registration form is kept in an audience field and assigned a unique label known as a merge tag. Merge tags can be used to introduce customized or dynamic material into campaigns.
Content Studio: Consider "Content Studio" to sync, store, and manage your digital assets such as images, graphics, and other marketing content all in one place, to ensure consistency in your campaigns.
Automated Surveys: You may set up automations to deliver a survey after a purchase from your online marketplace. Obtain additional information about consumers so you can begin creating consumer segments and examine their post-purchase satisfaction.
Customer Support: 24/7 email and chat support, and phone support available during business hours.
Marketing Features:
Increase your conversion rate: Increase and sustain more relevant engagements with content personalized according to their interests and behavior.
Segmentation Tools: Segmentation tools makes it simple to target users based on their actions and preferences, which allows your emails to stay relevant and interesting to your consumers.
Social Media Management: Manage all your social channels in one location, from organic posts to targeted ads.
Tracking & Analysing Features:
Reports: Track sales, and campaign performance in easy-to-digest reports.
Smart Recommendations: Get personalised recommendations to help make your next move.
A/B Testing: Test different versions of a single email to observe how small modifications might impact your results.
Campaign benchmarking: The campaign benchmarking feature compares your email performance to that of your peers by using advanced data science.
Pricing:
The premium plan offered by Mailchimp is the biggest plan available, it starts at $299/month. However, additional costs may appear on your monthly Mailchimp bill from time to time. This is determined by the number of contacts stored and emails sent per pricing tier. Your service will not be interrupted if your total contact count ever exceeds the limit of your plan. Instead, an extra fee will appear on your monthly payment.
For more information on Mailchimp:
Klaviyo One
Klaviyo, the universal customer platform, today revealed the creation and release of Klaviyo One, a new enterprise solution designed to assist major businesses in unifying all their customer data and driving personalised experiences at scale.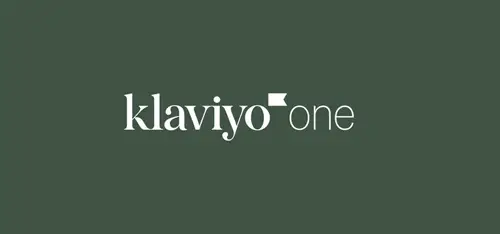 Main Features:
More Than 230 Integrations: Start getting customer data into the platform within minutes. Ready-to-use integrations sync with leading applications in a matter of seconds, with no need for a developer.
Open and Adaptable APIs: This flexible platform enables developers to create unique integrations and connect with third-party platforms for more flexibility.
Webhooks: Allows you to transfer data in real time to automate operations on other platforms with which you've connected.
Automated Messages: By sending out customized messages at key moments, you may boost sales and long-term loyalty. Automations are simple to set up and modify with Klaviyo One.
Flexible templates: Easily customize emails, automations, and structures to obtain activity. Drag-and-drop templates make complex design simple.
Marketing Features:
Advanced Segmentation: Build segments with as many characteristics as you want, from consumer behavior to predictive analytics. Which will help you target specific customers.
Optimise Across Channels: Use artificial intelligence to determine the best time, frequency, and content to send to each consumer. Accelerate your marketing by using precise omnichannel attribution across channels such as email, SMS, forms, social targeting, and push notifications.
Audience Segments: Generate multidimensional, self-updating segments from any combination of real-time events, profile characteristics, and anticipated values.
Social Ad Targeting: Sync with Facebook and Instagram to attract potential buyers based on real-time data, multidimensional segmentation, and lookalike audiences.
Personalise Communication at Scale: Enhance the value of your connections by offering more relevant content. Customize messages easily with special features.
Tracking & Analysing Features:
360-Degree Unified Customer Profiles: Get a thorough report of each customer's real-time activity across all channels, including predictions.
Website Monitoring: Add a simple snippet of JavaScript to your site to begin recording consumer browsing activity right away.
Machine Learning and Analytics: AI and self-generated predictive data enable you to power personalization at scale. Learning tools help in the generation of insights through journey tracking and forecasting, allowing you to segment and automate communication depending on consumer behavior.
Real-Time Performance Data: Access real-time performance metrics from the same platform that you use to deliver messages. Use this data to identify areas for improvement.
Historical Business Analysis: In just a few clicks, you can obtain marketing strategy insights from an in-depth review of previous business performance. Get complete access to all your previous data to help you focus on certain marketing channels and products.
Cross-channel revenue attribution: View a detailed and accurate image of the ecommerce revenue generated by each of your marketing activities.
A/B Testing: Run A/B tests on different versions of your content to boost user engagement, minimise bounce rates, and raise conversion rates.
For more information on Klaviyo and Klaviyo One for Enterprise
Which email marketing tool is right for you?
After posting the features provided by both platforms, we can conclude that Klaviyo has more automation, analytics, and segmentation features. However, it is much more expensive than Mailchimp. Therefore, before choosing your platform make sure to understand your needs, current ecommerce revenue attributable to email marketing campaigns and study your budgets.