Facebook and the Future of Social Commerce
Facebook's ongoing integration of eCommerce capabilities is setting a strange precedent for online shopping. We've seen many eCommerce platforms attempt to integrate social aspects in their websites and services, mainly for the purposes of user engagement and retention. However, it's a whole lot different when the largest social network, and one of the most popular websites in the world, gets serious about integrated shopping features.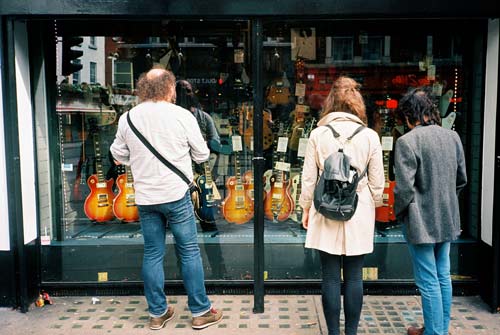 To start, there's already a 1.5 billion-strong global user base. By introducing eCommerce capabilities, many sellers will have instant access to a huge range of potential buyers, and far more than any other commerce platform currently online. On top of this, Facebook has access to a wealth of personal information that is of great value to commercial businesses, including gender, age, interests and potential income. Facebook's powerful audience targeting features, offer great opportunities for brands to reach their audience with the right product for them (we've found that using Facebook Ads in granular highly audience-targeted campaigns has delivered a staggering ROI of 43:1 for Facebook Ad campaigns!).
The concept of an eCommerce platform integrated with social functionality is nothing new, as many sites have the ability to share what you've bought on Twitter, or create wishlists via Pinterest. However, the idea of a fully integrated social eCommerce platform is yet to be fully realised. With the resources and influence of Facebook, this could now become a reality.

Facebook has been working slowly towards eCommerce integration. Arguably, this started with the introduction of dynamic ads and the ability to sync a product feed with your Facebook page. Buying directly via Facebook is going to become a reality with Facebook testing a "shopping tab" and "buy buttons" to make purchasing without leaving Facebook a reality.
A shopping cart designed for Facebook could certainly be the most versatile of its kind. The social networking service is used in almost every country on the planet, meaning it would need to be built with a highly flexible, reliable multi-currency convertor. More likely, commerce features will be limited to local areas for the purposes of function and adoption. This could provide a huge benefit for local businesses.
Cross Platform Commerce
Whilst eCommerce isn't something which normally comes to mind when we think about popular messaging apps, one of the biggest in the world allows its users to exchange money, buy goods, and even book services such as a barbers or doctors' appointment. WeChat for example, which dominates China's messaging market with over 1 billion users since 2011, has been hailed as an entirely new approach to online shopping and a response to China's lack of bricks-and-mortar shopping options.
It is speculated that Facebook's purchase of WhatsApp, as well as developments in their own messaging service, is to explore its eCommerce capabilities on a similarly sized market. Google already personalises the online experience for users based on what they would most likely buy, based on predictive patterns which analyse a user's online activity. With the information that users feed into Facebook, a much more personalised shopping experience could potentially be provided.
Facebook will also be taking aim at Twitter with its new shopping infrastructure. The micro-blogging site has previously partnered with a variety of eCommerce platforms including Shopify, Demandware, and Bigcommerce to turn Twitter feeds into an evolving catalogue of products and services.
Mobile Shopping Supremacy
One of the key advantages for both Facebook and Twitter in entering the eCommerce industry is that they are both already well established on mobile. Shopping via mobile is drastically increasing, yet many retailers struggle to make a big impact on the small screen. This is usually due to a mobile unfriendly website, or no application alternative. And even if a platform does offer an app, the real problem is getting users to actually download it in the first place.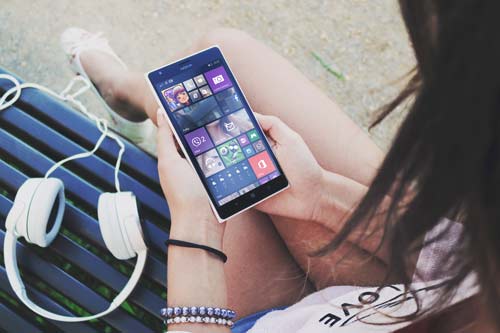 In contrast, most mobile users will already have the Facebook app installed, or have access to the service via mobile OS integration. This also includes Facebook's ventures in WhatsApp and Instagram, which too could soon see eCommerce integration with Facebook's own shopping infrastructure. This would create the largest multi-channel social and eCommerce service in the world.
Another huge benefit is Facebook's ability to create cross-device opportunities. Facebook, as one of the biggest services in the world, is available on almost every platform and operating system. Most online consumers already own at least two of the biggest platforms for online shopping, whether it's mobile, tablet, or desktop, and this could even include VR in a few years (Oculus Rift is also owned by Facebook). Cross platform commerce is nothing new, but Facebook's wide encompassing ownership of services, hardware, and websites tips the scales in their favour.
The result is an all-encompassing approach to multi-platform commerce, social networking, and advertising. This will allow Facebook to target its users and make a profit regardless of which platform they are using. Beyond 2016, the devices we use could also be of Facebook's design, creating a loop so vicious I dare not speculate. Yet.
Thanks for Reading
For more digital speculation, please take a look at some of my previous blog posts, or sign up to the ThoughtShift Guest List, our monthly email, to ensure you're up-to-date with our latest blogposts, guides, and events.