Google's Page Quality Rating Guidelines 2015
Search engine rankings are determined by a computer program that can fundamentally only follow a set of formulas or rules. However, Google is constantly testing whether the computer program is working properly through user testing. For this user testing Google provides people with a list of quality guidelines and then asks them to assess whether the search results are of a satisfactory quality.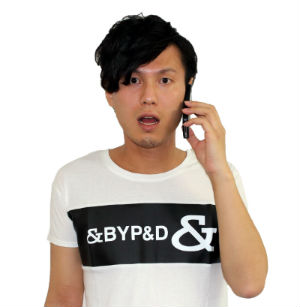 The two main elements of this are Page Quality and Needs Met. For the first time since 2013 Google published these guidelines on the Webmaster Central blog. Whilst these obviously do not tell us directly what Google's ranking factors are, we can reverse engineer them to get an idea of what Google wants to show on Page 1 of the search results. To save you reading the 150 page document here are the highlights:
Google Page Quality Criteria
Ultimately, the goal of Page Quality rating is to evaluate how well the page achieves its purpose
Websites and pages should be created to help users. Websites and pages which are created with intent to harm users, deceive users, or make money with no attempt to help users, will receive a very low Page Quality rating
As long as the page is created to help users, one particular purpose or type of page is not considered to be higher quality than another

For example, encyclopaedia pages are not necessarily higher quality than humour pages

Pages which could impact the financial, health or legal wellbeing or are transactional have much more stringent Page Quality rating standards as a bad page in these areas could have a bigger impact on a user's life
The presence of ads on a page does not define whether the page is high or low quality, but the website is responsible for the content displayed within the ads on their website so this will be considered
eCommerce websites should have contact information and payment, delivery, returns and exchange policies clearly stated in an easy to find place on the site
Website/brand reputation is important and should be verifiable on independent sources such as reviews, references, recommendations by experts, news articles, and other credible information created/written by individuals about the website
High Quality Page Criteria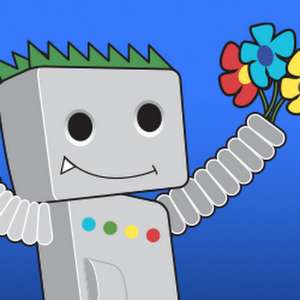 High quality pages are satisfying and achieve their purpose well. A High quality rating requires at least one of the following high quality characteristics:
A satisfying amount of high quality main content

Defined as content that directly fulfils the purpose of the page and can be text, images, videos, games, interactive tools etc.

The page and website are expert, authoritative and trustworthy for the topic of the page

Content should be regularly updated and maintained, where applicable come from expert sources or at the very least the author of the content should demonstrate "everyday expertise" and be accurate

The website has a good reputation for the topic of the page

This should be verified from reputable independent sources
In addition, the page and website should have most of the following:
A satisfying amount of website information, for example, About Us information, Contact or Customer Service information, etc.

The extent to which this is needed depends on the purpose of the website

Supplementary content which contributes to a satisfying user experience on the page and website

Defined as content which helps to provide a good user experience on the page but is not necessary for the page to fulfil its purpose

Functional page design which allows users to easily focus on the main content and use supplementary content as desired

Content on the page should be well organised and use space effectively with the main content immediately visible when a user opens the page. Ads should be clearly identifiable either through labelling or the page layout

A website which is well cared for and maintained

This mainly refers to keeping content up-to-date and relevant. The frequency of updates required depends on the nature of the website and is whatever is deemed appropriate for the purpose of the website and the subject matter being discussed
The very top of the scale is "Highest" quality pages. To achieve this score a web page must be very satisfying to the user and achieve their purpose very well. This is determined through the quality of the main content, the expertise, authoritativeness and trustworthiness of the author of the content and the website reputation.
Very high quality main content has been created with a high degree of time and effort and demonstrates expertise/talent and skill. This can refer to technical expertise or everyday expertise depending on the nature of the page
Very high expertise, authoritativeness and trustworthiness should be clearly demonstrated on the page whether this is formal expertise such as a lawyer providing legal information or a blogger demonstrating how to do something following a process of trial and error to get it right
Very positive reputation would be considered if the website has achieved authoritative awards or recommendations from known experts or professional bodies within their industry. Where this is not appropriate, for less formal websites, user engagement, reviews and popularity can be considered indicators of a positive reputation
What I learnt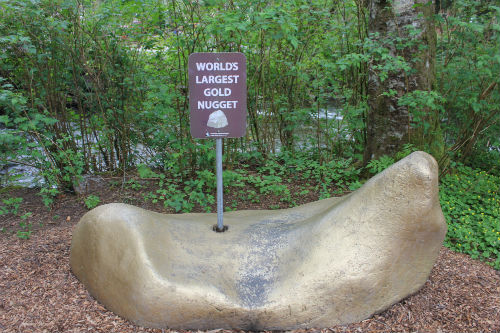 HOPEFULLY most of this is not a surprise to people familiar with the SEO industry. The guidelines clearly fit with Google's guiding principle of giving the searcher the best possible experience through finding a site that meets their needs on Page 1 of the search results. These are the elements of the guidelines which I found most enlightening:
Demonstrating Expertise, Authoritativeness and Trustworthiness
The emphasis that Google places on expertise/authoritativeness/trustworthiness across all types of websites is much higher than I would have thought. Whilst I would have expected this when looking at advice giving sites or sites within a field that is regulated and requires qualifications I would not have expected it on general commercial websites, entertainment websites, blogs etc. This is where Google's "everyday expertise" comes into play.For example, an authoritative women's magazine publishing a blogpost on medical treatment during childbirth where the author is a regular journalist, would be considered less authoritative than a similar post being published by a qualified Doctor, perhaps obvious, but it would also be considered less authoritative than a post on a low authority mummy blog, where the author is writing about their medical treatment during the birth of their child. This is because the mummy blogger has everyday expertise in what she is writing about whereas the journalist is writing about the broader subject and is not an expert in the field.Websites can demonstrate expertise, authoritativeness and trustworthiness at a page or site level. This depends on the nature of the website and the content on the page.What this tells me is that websites need to think about the expertise of their teams and make sure that this is demonstrated on their website. Employee profiles showing relevant qualifications is one way that this could be done. For large organisations this doesn't need to be everyone, but department Heads could be a good start. Businesses already tend to emphasis things such as Award wins for the Sales and Marketing benefit but there is clearly an SEO benefit to this too.
Building a Brand Reputation
It is understandable that Google would not reward a site that lies or misleads on their website about their reputation and the only way to verify if that is the case is to research the website's reputation elsewhere online. However, Google states very clearly in the guidelines that:"A page can merit the High rating with no reputation … A very positive reputation can be a reason for using the High rating for an otherwise Medium page."Whoa there! Google clearly says that a mediocre page on a website that has a good reputation warrants a high rating. This shows how important it is to be able to demonstrate a high brand reputation offsite.Google references the following types of sites as good sources for reputation research and verification:
Customer reviews – queue Feefo, Google My Business etc.
News sites / magazine articles
Industry bodies or awards
Wikipedia
Forums
The guidelines advise users to "look for information written by a person, not statistics or other machine-compiled information … look for independent, credible sources of information".Suddenly investing in Feefo and some PR doesn't seem like such a luxury marketing activity as it once did…I hope you can use this information to your advantage. If you're brave enough you can read the full guidelines here.Follow my contributions to the blog to find out more about digital marketing strategy, or sign up to the ThoughtShift Guest List, our monthly email, to keep up-to-date on all our blogposts, guides and events.