Increase New Customers
What's the best way to increase new customer acquisition?
Remarketing
Remarketing, also known as retargeting, is often one of the most effective ways to drive new customer acquisition as customers have previously interacted with your brand. You only pay per click (PPC) so if they do click through they are very likely to buy. Remarketing works by placing a cookie on to the computer of your website visitors so that text or display ads can be shown to them when they visit 3rd party sites at a later date.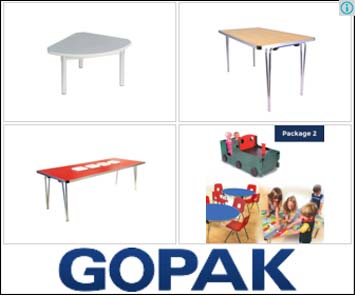 Search remarketing
Once search remarketing is set up, not only can your paid search ads be shown to people who have visited your site before, but also to those who haven't previously clicked through. Ads are shown based on previous search history relevant to the new search and Google remarketing lists for search ads (RLSA) also enable you to cross-sell related products.
Dynamic remarketing
Dynamic remarketing often has one of the highest eCommerce conversion rates from paid search campaigns as it enables you to pull through the specific product the browser was looking at on your site before they didn't complete a purchase. If they were interrupted, have recently got paid or couldn't find a better item elsewhere, it's very likely that if you win the click, you'll also win the buyer.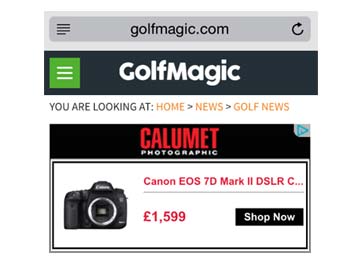 "For brands looking to increase eCommerce revenue from new customers, product based retargeting can have conversion rates as high as 10% – that means 1 in 10 clicks result in a sale!" – Christina Smith, Head of Account Management & Paid Media, ThoughtShift
eCommerce content optimisation
With thousands of pages to optimise for new conversions, it can often be daunting knowing where to start. All pages are not equal:
Home page – The most popular page of your site, make sure your merchandising promotes top converting category and product pages where people can start their buying journey
Category pages – Usually the biggest opportunity to drive more new customers to your site with "chunky middle / middle of the sales funnel" keywords via SEO & PPC
Product pages – Original non-manufacturer descriptions with the price including delivery and returns information on that same page is a minimum. Alternative photography, videos, reviews, colours, styles, sizes and materials will multiply your "long tail / end of the sales funnel" keyword coverage
Blog pages – Never use a category or sub-category keyword in a blog title to prevent competing pages cannibalising conversions, instead use keyword gaps not covered elsewhere with links through to your category and product pages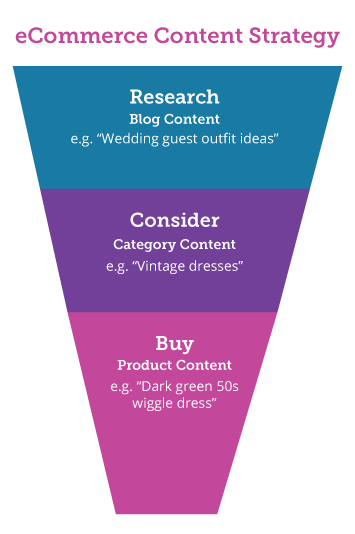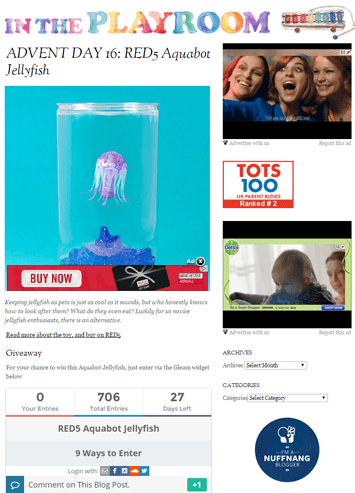 eCommerce content marketing
Once your onsite content is primed for conversion no matter what page a new customer lands on, creating offsite content ideas around your most popular categories is the fastest way to propel your eCommerce revenue upwards.
Blogger outreach – Whether with product reviews or guest content, targeting bloggers with great domain authority will supercharge your eCommerce SEO
Exclusive events – Bloggers, celebrities and other potential brand ambassadors love being offered something special to cover on their blog and across their social media
Interactive content – With the right audience, a sprinkling of brand ambassadors and some social media sizzle, a competition or quiz can become a viral marketing sensation building brand awareness and creating high volumes of natural links to your site from all over the web
Free Digital Marketing Analysis
If you're concerned with your digital performance, our experts can show you how your traffic and sales compare to others in your industry