How To Attract Buyers With Amazon's Enhanced Brand Content
Amazon is the largest online retailer in the world with over 16 million current products being listed on their platform. Big-name manufacturers and small businesses alike are complementing their digital marketing strategies with Amazon to sell their products on a massive scale. However, due to its size, it is sometimes very hard to be competitive in the market. This not only limits their growth but also makes their conversion rate almost stagnant which can be detrimental in the long run.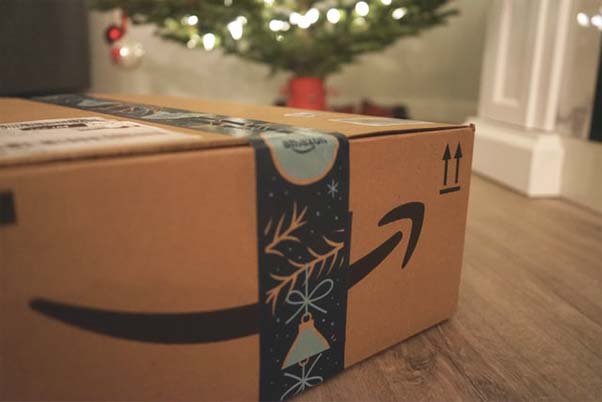 What is Amazon Enhanced Brand Content
Amazon Enhanced Brand Content or EBC, as its name suggests, is a way for you to enhance your product listings and descriptions on Amazon for a more professional and distinct look to stand out more than the average listing. Many businesses have taken to using EBC to gain a competitive advantage and according to a recent analysis, businesses have seen a 170% increase in sales as a result of EBC on their Amazon Products.
How To Get More Exposure On Amazon Using EBC
Here is how Enhanced Brand Content can help you get more exposure on Amazon.
Reduce Bounce Rate
Bounce rate is referred to as the number of visitors that might be interested in your product but due to not being engaged enough they do not buy and instead move on to other products. By enhancing your brand content in your product listing you are increasing engagement and capturing the attention of your customer for longer, hence decreasing the bounce rate on your product listing.
Improve Conversions
Everyone in business knows the importance of conversion rates. It refers to the ratio of visitors to customers who actually buy your product. By adding EBC to your product listing you can improve your conversion rate by 82%.
Improve Brand Visibility
Since EBC is also known to improve your overall product rank on the Amazon algorithm. Your product and brand get more exposure therefore, your brand also experiences higher visibility to an entirely new audience of interested buyers.
Reduce Product Returns and Negative Reviews
Product returns and negative reviews are detrimental to your product listing as well as the trust of all your future customers takes an instant nose-dive. With EBC you can highlight all your important product features which removes any second-guessing from your customer's mind. Thus, your product returns and negative reviews are few and far in between.
Increase Revenue
Revenue is essentially the net income of a singular product listing on Amazon. Enhanced Brand Content shows its results within a month of being launched and since your product can experience around 170% of increase in sales it also means a direct increase of revenue by exactly the same amount.
How To Add Effective Enhanced Brand Content on Amazon
If you do not know where to start with adding an EBC in your product listing on Amazon, here are a few pointers.
Product Benefits
Highlight product benefits without making it seem too promotional. This will convince the buyer into being more interested in your product and it also makes sure your product does not get lost in the sea of competition.
Visual Appeal
Make sure your images are visually appealing to look at. Aesthetics play a huge role in keeping customers engaged. The text should also be readable and eye-catching.
Proofread
Bad grammar turns off 70% of your customers from buying so make sure to proofread at least three times before finalizing. Any grammatical error can make you seem inexperienced.
Image Size
Amazon resizes images to fit their required size but it can ruin the message you might want to get across and decrease in image quality. Make sure you have the correct image size for each image slot.
Marketing Agency
Professional help is a necessity when it comes to EBC on Amazon. This is because there are countless guidelines in place that can get your product banned from the platform if they are not followed. To prevent this from happening, Amazon EBC Service from a reputable marketing agency can be used.
Guidelines
Here are a few guidelines that all sellers need to abide by for adding EBC on amazon.
No references from either your company as a seller or distributor should be included in the content.
No mention of any warranties, guarantees, or references should be mentioned including off-Amazon returns or refunds.
No use of adjectives, promotional phrases, or directing language to influence consumers into buying.
No information regarding any shipping details, cost, or expected delivery time should be included.
No use of copyright, trademark, or registered symbols should be included in the content.
No unsubstantiated or unverified claims should be included.
Any products that lie in the health category that are not FDA approved (in the US) should have a proper disclaimer.
No use of time-sensitive product information. This applies to not advertising any holiday deals.
Only add two editorial or third-party quotes maximum. They should also be from reputable public figures or publications.
Any product awards should only be presented with the appropriate disclaimers.
No use of blurry, low-quality, or watermarks containing images.
No use of unreadable text and the font size should be 16 minimum.
In all lifestyle images, the product should be displayed in use.
No use of images or font that might be similar to the Amazon logo, detail page headings, or description content.
No web links should be included that might redirect the customer to other pages.
Any references to an off-Amazon customer service or contact information are prohibited.
A clean copy should be kept without any mistakes. No use of all-caps text nor information repetition. Remember that bold and italic should only be used for highlighting headings and a few words.
Any adult or explicit content is prohibited.
No mention that the product should be used for any criminal activity.
Since the guidelines are so strict according to Amazon's policy, businesses prefer to use EBC services for Amazon lest their product be banned on the platform for a small mistake. Also due to the increase in exposure and conversion rate, using such a service tends to be less costly in the long run for small businesses competing with big-name corporations.