How to Build the Foundation of Your Direct-to-Consumer Marketing Strategy
Most of you should be familiar with at least some of the following names: Harry's, Glossier, Warby Parkers, and Bonobos. All of these incredibly successful brands are outstanding examples of direct-to-consumer (D2C) companies. Direct-to-consumer is a retail model where companies are selling their products directly to customers, bypassing any third-party retailer, wholesaler, etc. Every D2C approach appears slightly different depending on the brand, product, and target market. However, in general, D2C brands are usually digital-native, and they specialise in a specific product or product category, which they sell online through their ecommerce website.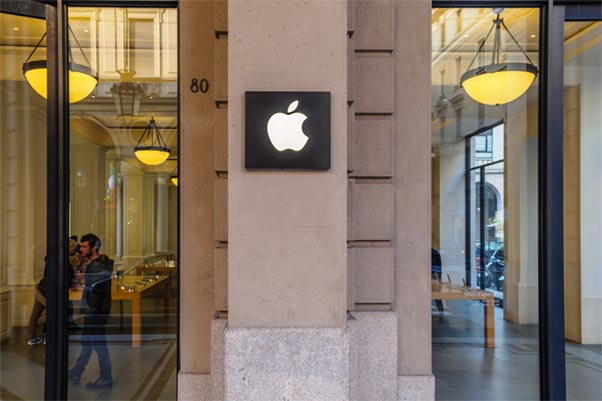 In this article, we will investigate the necessary steps to create the foundation of a successful direct-to-consumer marketing strategy that will help your business to remain relevant and thrive as the D2C landscape continues to evolve and become more and more competitive. Through a carefully planned omnichannel approach to marketing, D2C brands can cultivate meaningful conversations with their customers. That way, they can better influence their decision-making journeys by offering highly personalised shopping experiences that are tailor-made to their individual preferences, needs, and values.
The shift towards direct-to-consumer and its benefits as a retail model
The accelerated shift to digital and the desire of customers to try new brands, both caused by the Covid-19 crisis, became a winning combination for many digital-native, direct-to-consumer companies. The D2C model has also started to become very appealing even to big legacy brands that wish to gain more control over the customer journey and overcome the impact the pandemic had on supply lines.
And for a good reason; the benefits of a direct-to-consumer approach to retail are numerous. With minimum reliance on third parties, D2C helps brands engage directly with their customers and gain access to valuable first-party, GDPR-compliant consumer data through direct sales, subscriptions, reviews, social media channels, and more. That way, D2C brands can take full control and ownership of the customer journey and are free to market their products and services in a way that will most effectively engage with their audience.
What is direct-to-consumer marketing?
Your brand's marketing strategy is the process of identifying in detail what your target market is, reaching that audience, and turning them into your customers. For direct-to-consumer companies, marketing involves advertising directly to consumers rather than through a third party. Since D2C brands have the end-to-end control of the manufacturing, selling, and shipping of their products, a successful marketing strategy will allow your D2C company to decide how and where to allocate your resources to achieve maximum revenue growth and boost your brand loyalty.
As with any well-executed strategy, you need to know in depth your target audience and your competitors as well as identify your core strengths and weaknesses before you start outlining your plan. Market and competitor research is beyond the scope of this article; you can find plenty of helpful guides on both subjects online. Instead, I would like to focus on what to my mind are the very first steps on creating a successful direct-to-consumer marketing strategy: how to identify your brand's key differentiators and develop your value proposition.
Identify your brand's key differentiators
Along with your strengths and weaknesses, it is also of great importance to identify your brand's key differentiators. Try to pinpoint what actually sets you apart from the competition; what can you offer to customers that will make you unique in their eyes and help you stand out in an overly saturated market?
To find out, start from within. Ask yourself why your brand exists, why it began in the first place, and what do you think you can offer to customers that is so distinctive that cannot be imitated by your competitors? Sometimes that can be an innovative technology that will make your products or services irresistible. Or perhaps it is your founding or success story that you can use to inspire your audience and craft something out of it that they can relate to or will want for themselves.
Maybe your core values will be the element that will set you apart from the competition. Carrying about your employees physical and mental wellbeing (especially amid the Covid-19 crisis where so much is at stake) and taking a public stand on important social and environmental issues plays an enormous role when customers choose a brand nowadays. Recent surveys show that consumers are way more likely to recommend a particular brand to friends and family if its social values align with theirs.
Before you try to identify your target audience and analyse your competitors' characteristics and practices, try to get to know yourself as a company. Only that way you will be able to create an authentic story for your brand.
Develop your value proposition
As one of your D2C marketing strategy foundations, your value proposition is a business statement that informs your potential customers about the value your brand vows to deliver should they choose to purchase your product or service. It pinpoints the benefits of your products or services and pretty much tells prospects why they should do business with you rather than your competitors.
The value proposition should be placed prominently on your brand's website, marketing materials, and every possible customer touchpoint. A compelling value proposition can have different formats, but typically it has a strong, clear headline that it is usually a single memorable sentence or tagline. Under the headline, follows a short two- or three-sentence paragraph, highlighting the features and benefits of the product or service. Visuals are always a useful addition that eases the communication between your brand and your audience. This brief but comprehensive structure allows consumers to quickly scan your value proposition and pick up the information they need.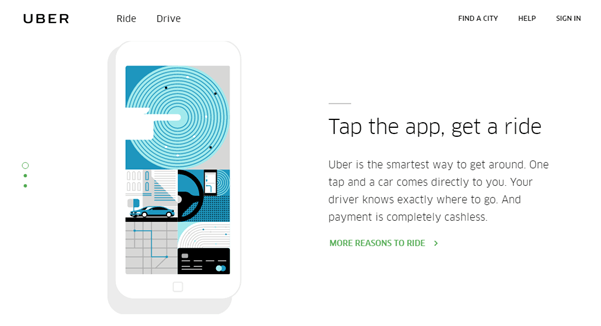 Source Your value proposition should be straightforward, honest, authentic, relatable, "on brand" and communicated to your potential customers directly and persuasively. As a statement, it should be able to demonstrate compellingly how your product or service fulfils a need that no competitor of yours can fill. The tricky part is to compose a value proposition that appeals to your audience's logic, emotion, and decision-making drivers in a balanced way. Long story short, your value proposition should help convince prospects to become paying customers.
Craft your messaging and set your objectives
After you have identified your D2C brand key differentiators, it is time to start crafting your messaging. By carefully defining your brand's voice and tone, you ensure that all your marketing tactics are consistent across every sale channel your company operates on. For your brand's messaging to be relevant to your audience, we recommend you create detailed buyer personas. A buyer persona is a semi-fictional representation of your ideal customer. Most companies are using multiple buyer personas that represent different types of customers based on demographics, geographic locations, behavioural patterns, consumer habits, goals, various products or services the company offers, and more.
In order to set reasonable and measurable goals, it is advisable to bring members of your marketing, sales, support, etc. teams together that will be able to touch on different points of the customer experience and provide unique perspectives and insights. Cross-departmental wisdom will also help you to identify all your customer touchpoints, i.e. how and where customers interact with your brand, and make it easier to build your marketing strategy around them. Building a customer journey map, which is a visual representation of every interaction different type of customers might have with your brand, and it is usually based on a timeline of events, for your buyer personas can be an excellent aid to your marketing efforts.
Conclusion
Going D2C can free your brand from many of the constraints of the traditional retail models and allows you to become more connected and engaged with your customers. Nevertheless, the D2C landscape will continue to evolve and become increasingly more competitive as not only new players enter the game, but an increasing number of large legacy retailers are adopting the direct-to-consumer model. For your brand to remain relevant, a comprehensive, direct-to-consumer marketing strategy is of paramount importance.
There is no one-size-fits-all model when it comes to D2C marketing. Your approach will depend on the type and size of your company, the products or services you are offering, your target market, and more. Nevertheless, in this article we discussed ways of how your company can build a strong foundation for a D2C marketing strategy that is benefiting from a direct relationship with your potential customers, will help to optimise the customer experience, boost sales, and strengthen your brand's loyalty.