Why Buyer Personas Are Still Important in 2022
Reaching your target audience successfully is one of the most challenging tasks you'll face as a marketer. The primary purpose of digital marketing is to deliver the appropriate message to the appropriate audience. And to do it correctly, you must first learn how to properly reach your target market.
Audience Analysis
The process of identifying an audience and adjusting an approach to their interests, degree of comprehension, attitudes, and beliefs is known as audience analysis. Adopting an audience-centered strategy is vital since a brand's performance improves if the presentation is designed and promoted properly. It is often impossible to identify the audience through detailed research, hence, audience adaption frequently relies on the effective use of imagination.
What is a buyer persona?
A buyer persona is a representation of your intended customer. It is a semi-fictional depiction of your best possible consumer based on market analysis and accurate data from your current clients. It can also be referred to as an audience persona, a marketing persona, or a consumer persona. Marketers have traditionally adopted personas to help define who they are targeting with their marketing campaigns.
Why are buyer personas important?
Wasting money promoting your products to individuals who are not even interested in purchasing them is not smart. Buyer personas helps you define who you should target, what marketing channels you should use to reach them, and what messages they want to hear.
Buyer personas allow you to realize what your customers look like and the reasons why they would be motivated to buy from you. You will know where your target customers live, their age group, and their preferences. You will also understand their motives and purchase behaviors, allowing you to target various customer groups effectively.
Buyer personas support you in customizing your messages, offerings, and services, to your consumers' demands. A solid understanding of your consumers' traits helps you develop marketing messages that successfully connect with your consumers and design solutions that encourage purchase.
How to create buyer personas?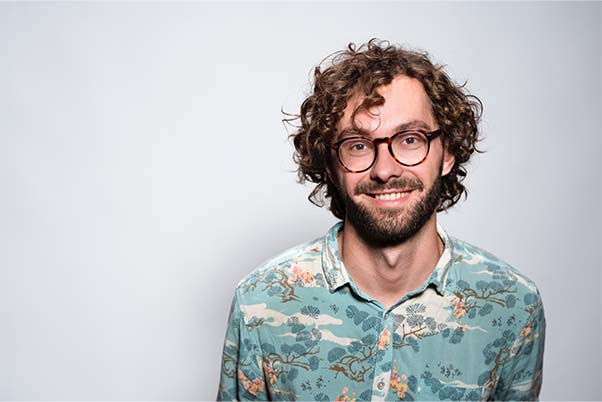 1. Do your audience research. Who are your current consumers? Who are your social media followers? What are your competitors looking for? Collect data from your customer base using:
Demographic analysis
Psychographic analysis
Behavioral analysis
2. Determine the customer's goals and gap areas. What inspires your clients? What is their goal? What issues are your potential clients attempting to fix? What is pulling them away from success? What obstacles might they confront in achieving their objectives?
3. Determine how you can support them. Now that you know your consumers' goals and challenges, consider how you may help them. This involves thinking beyond the features and assessing the actual advantages of your product or service.
4. Develop your buyer personas. Collect all your data and begin looking for similarities. When you combine those traits, you will have the foundation of your distinct customer personas. Finally, name your buyer persona and give it a work position, a location, and other distinguishing features. You want your character to appear real.
Two common issues you might be facing
1. Why are you stuck with the same type of customers?
Finding new customers is important and can provide numerous benefits such as higher sales, higher brand awareness, brand improvements and many more. If you feel stuck with the same type of consumers without attracting new customers, then you might consider conducting an effective audience analysis.
There are several types of audience analysis to consider when creating buyer personas including: demographic analysis, psychographic analysis, and behavioral analysis. Conducting the latter will help develop a strong understanding of your customers as it will help you determine new segmentation groups that you might target and convert into potential buyers.
2. Why aren't you attracting customers with your broad marketing strategy?
Being everything to everyone rarely produces results due to the intense competition and high individual expectations. The main concern with adopting a broad marketing strategy is that even potential customers may be challenging to attract since the message is not specifically directed to them. As customers go through the sales funnel, they might get attracted to your competitor or discover that your offering is not exactly what they want. Customers that access the funnel with a narrower campaign are more likely to convert. For your business to succeed you need to understand who your customer is. Identifying your existing customers allows you to attract new customers who are willing to purchase your products. This is a more efficient way to connect with your customers and drive sales.
How to identify your target audience
For you to know your target audience you might need to:
Segment your customers: Divide your customers into groups based on certain criteria to understand your customers' needs and to target your content to the right people in the right way.
Check your marketing metrics, for example: "Where are my customers coming from? On what are they clicking? What keywords are they searching?
Study your competitors: Check who they are targeting, where the gaps are, and who their main audience is.
Offer surveys for your customers: Deploy short survey questions to understand your customers even more.
Identify who is not your customer: State down the traits that your customers will never have.
Having a clear image of your target audience is important, but it is not the end. To increase the effectiveness of your marketing strategy, ensure that everyone in your company is aware of these profiles.
At ThoughtShift we are focused on making our clients happy by delivering Digital Marketing return on investment (ROI). Therefore, understanding our clients' target customers is an integral part of the service we provide. For more information please contact us