Yoga Digital Marketing Statistics, Trends & Strategies
Yoga mats, yoga pants, yoga bags, yoga tops and yoga t-shirts. In fact, just about anything a modern-day yogi might require. If that's what you have to sell then we have good news for you. Yoga is popular and looks like staying that way.
Adrienne's You Tube channel has over five and a half million subscribers and, when we last looked, had been viewed 454,213,673 times. It may be based on 5,000-year-old Eastern principals but yoga is big business. A US survey by Eventbright revealed that the average Yogi will spend $62,640 over a lifetime of buying accessories, clothing and on classes. That splits $28,800 on classes and $33,840 on equipment and clothing.
In the UK, last year, according to Finder the yoga and Pilates market was worth over £875 million There are over 10,000 yoga teachers in the UK and up to 460,000 Brits join in their local yoga class each week.
So how to reach the yogis who want to buy all the bits and pieces that every good Yogi must have? As ever, we started with a little light keyword research. I say 'started with' but that's not actually true, but I'll come to that.
| Keyword | Avg. monthly searches |
| --- | --- |
| yoga mat | 40,500 |
| yoga pants | 18,100 |
| yoga clothes | 8,100 |
| yoga tops | 4,400 |
| workout leggings | 3,600 |
| argos yoga mat | 3,600 |
| yoga pants for women | 2,900 |
| best yoga mat | 2,900 |
| mens yoga pants | 2,400 |
| yoga mat bag | 2,400 |
| yoga wear | 2,400 |
| yoga bag | 1,900 |
| yoga matt | 1,900 |
| yoga trousers | 1,900 |
| yoga outfit | 1,600 |
| yoga towel | 1,600 |
| yoga mat amazon | 1,600 |
| sports direct yoga mat | 1,600 |
| manduka yoga mat | 1,300 |
| lululemon yoga mat | 1,300 |
First, mats are more searched for than pants or any other type of clothing. Almost twice as many people are looking for them. That said, people may buy one or possibly two yoga mats but how many yoga tops and pants does the same person own? If you sell yoga clothing it is worth stocking a range of mats as well, but don't expect sales to equal what you take for clothes.
And while we consider the figures, it is worth noting 'mens yoga pants' coming in just under 'yoga pants for women'. My guess is that most women searching will start with 'yoga pants'. Research by Yogi Times tells us that 82% of Yogis are women. Unsurprisingly, many yoga clothing specialists we know choose to focus on the women's apparel market. And, in fact, that's why we don't normally start with keyword research, we start by getting an understanding of the customer and build up a picture of the likely customer journeys they will go through before they end up clicking your 'buy now' button.
The customer journey
So which long and winding road your customers to your door, or at least your 'buy now' button? We can begin to build up a picture through all sorts of tools. You will have a lot of insights as well. That's why we always start by meeting with you to compare notes.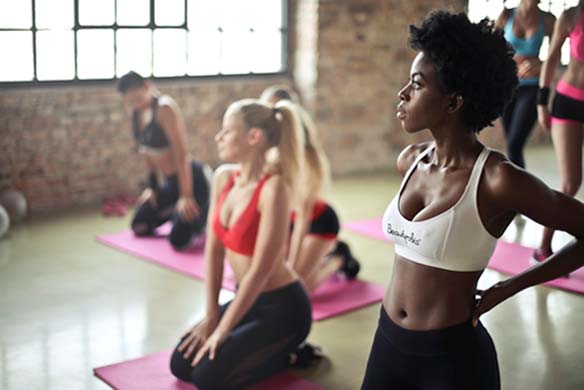 It maybe that the customer is a total yoga newbie and will start by searching 'Yoga' on Google. They may have identified a class, or an online video, and are looking for a mat or specific item of clothing. This is what we call the research phase. Searches such as 'best yoga mat' or 'best yoga pants' may be used. That is why it is worth having blog features which identify the best of everything. And then those blogs should link to pages on your site.
Someone with a little more experience of yoga clothing may find themselves search for 'high wasted yoga pants' or even 'non see-through yoga pants'. Here they will be comparing potential purchases and will be in the consideration stage. While the wide, generic terms should be used on your home page, consideration terms are more appropriate for category pages. Then there are your product pages. If someone knows that what they want is a pair of Urban Goddess Satya Leggings in Deep Cherry then that's what the page should be optimised for.
Optimised Pages
It is important to know what we mean when we talk about pages being optimised for SEO. In short, it means meta data and content. This is meta data: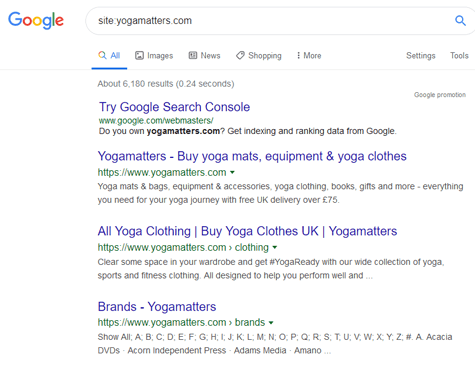 You can see yours by typing into google the word 'Site:' followed by your domain name. The pages are shown in the order which Google places their importance and the top line is the meta data. We have chosen YogaMatters to demonstrate this. Optimising meta is important and can be tricky. The home page here is good. It uses nice broad interest words and uses all the 60 characters and spaces available. After that there is duplication, bad because it splits Googles attention cross competing pages, and then there are pages without terms anyone is ever likely to use searching for the products. The other place to optimise is the content on your site.
Here YogaMatters do well. Going back to the Urban Goddess Satya Leggings - Deep Cherry page there is a lot of content all of which is written in a clear, natural style. And the 'Add to Bag' button is nice and clear with no distractions
There is much more to consider when it comes to optimising your site. Remember that it is the individual page which Google ranks, not the whole website So, on a page-by-page basis you need to consider where your competitors rank on each term and decide if it is a battle worth fighting. And then there is the whole issue of trust and authority flow. You need to measure how well respected your site is according to the value of any inbound links and the authority of the sites they come from. And those sites need to follow the usual Google rule about a natural mix. Links from directory sites and old fashioned 'link farms' will end up in tears, or at least a penalty from Google.
Getting yourself out there
Being found by people searching for you is, of course, very cool. But it can take time to get into that sort of position. In the meantime, you may want to drum up some attention. We know that for companies selling known brands then Google Shopping can be a great option. But to reach an audience which is already focused on Yoga, how about advertising on Instagram?
Instagram and Yoga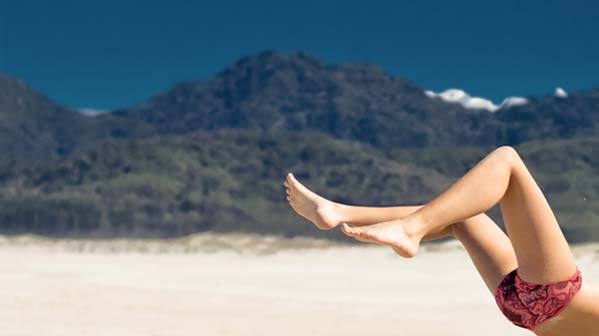 There are over 73 million posts hashtaged #yoga on Instagram. That's impressive but also a little depressing. There is no point in promoting your product amongst 73 million posts. But there is a way of being very targeted to the Yogis of Instagram. Paid advertising on the platform works in much the same way as it does for Facebook. As it is owned by Facebook that shouldn't be surprising.
You can use existing emails, Instagram and Facebook followers to create a custom audience you can advertise to. Then you can open it up a little by selecting a look-a-like audience and advertising to them. Then there is Instagram remarketing. You can target ads at anyone who visited your website, or who viewed specific pages or, bet still, those who almost bought, selected something for the checkout basket and then walked away. And remarketing to existing customers works well. For example, if someone buys a mat then maybe start targeting them with tops or pants. You can control Instagram Ads according to gender, job titles, age, location and just about every variable you need to be able to advertise to people who are likely to buy.
So that's our thoughts about the market for selling all sorts of yoga clothes, mats and bits and pieces. If you want to talk about your site don't hesitate to get in touch.