5 Great Content Tips To Maximise Your Ecommerce Sales
Content marketing offers one of the best returns on investment and should be an essential component of any digital marketing strategy. Ecommerce businesses, usually positioned in competitive markets, often find content to be uniquely beneficial and quality content can take you one step ahead of your competitors. The five tips can help you develop a smart content strategy and maximise your ecommerce sales.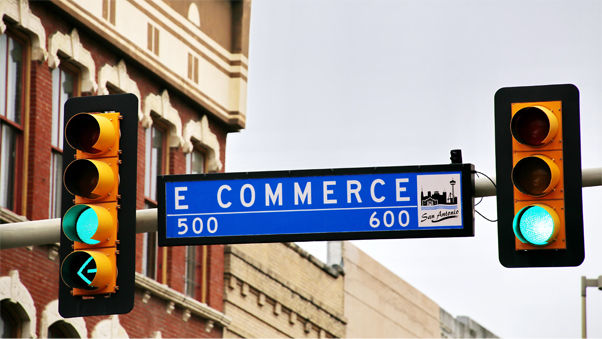 1) Maximise Sales With A Content Funnel
Content marketing is a fantastic way to boost your brand across the web, building engagement and getting people talking about your products. This is just the first step, however, to converting these conversations into revenue. Guiding people from seeing an ad on a social platform all the way through to the end purchase can be done through content funneling, and it's a great way to boost ecommerce sales.
No matter what industry you opperate in, there will always be new products, trends or innovations to write about.
Use a content strategy to ensure that you're with your potential customers every step of the way. You can use content to grab people's attention in the first place in ads and across social platforms. Use this attention to teach them more about your products - tutorials and video content are great ways to inform your leads, and translate attention into revenue.
2) Personalise Content With AI and Big Data
"Across the web, users are increasingly expecting content to be tightly tailored to suit their interests," says Ramon J. Jones, ecommerce expert at Essayroo and OXEssays. "Personalised content stands out from the crowd, meaning you get more eyes on your products." With personalized content you'll be delivering the most relevant content, ensuring everyone has the best experience with your brand. Leveraging personalisation apps can optimise your customers' experience. This means that they'll spend more time browsing your site, and that maximizes the chance that they'll make a purchase. AI and big data can combine to provide powerfully personalised experiences - the tools are there for you to use.
3) Keep On Trend
Optimising your content strategies to maximise engagement and, resultantly, sales, means you need to be providing your customers and followers with cutting edge content. The internet moves fast, and the audience will switch off quickly if they see stale content that lags behind your competitors. No matter what industry you're in, there will always be trends, innovations and news to share with your audience. For example, if you're operating within the beauty industry, great content will mean sharing the latest new products on the market for skincare. With your insider knowledge, you can become a respected authority in your industry and your followers will look to you for the latest tricks, tips and trends that are relevant in your industry.
4) Use Influencers To Widen Your Audience
"You can take your ecommerce business mainstream by working with influencers who have a readily established audience and an authenticity that makes their recommendations ring true," says Curtis Villarreal, blogger at Paper Fellows and Boomessays. Influencers have turned themselves into a valuable brand and their followers turn to them for an authentic voice. Working with influencers who have established themselves in your niche can give you access to a wider audience, and one that may be out of reach to your competitors. Careful vetting of influencers is an essential part of choosing who to work with. Reach out to a number of influencers and, if possible, establish a relationship in advance by engaging with the content they produce. A long-term relationship with the right influencer can take your e-commerce business to the next level.
5) Eye-Catching Visual Content Engages Your Audience
Written content is great and can inform your followers about all sorts of upcoming products, events and innovations in your industry. But visual content has proven to maximise engagement, so focusing your efforts on creating great visual content should be an essential part of your content strategy. Short videos can be a fantastic way to get your followers attention, but quick content such as visually appealing infographics and other images can ensure you have a steady stream of content passing through the feed of your followers. In the world of digital marketing many trends have risen and fallen, but content is here to stay. Get smart in your approach to content - personalise your content through AI, use a content funnel to ensure engagement is converted into sales and find the best influencers for a long-lasting relationship. You'll see your ecommerce sales soar.