How to Use Video Marketing to Promote Your Ecommerce Business
What is video marketing?
The process of using video content to promote or enlighten customers about your business and products is referred to as "video marketing." Businesses can use video on their websites, social media platforms and digital advertising, such as via Instagram Ads or Facebook Ads.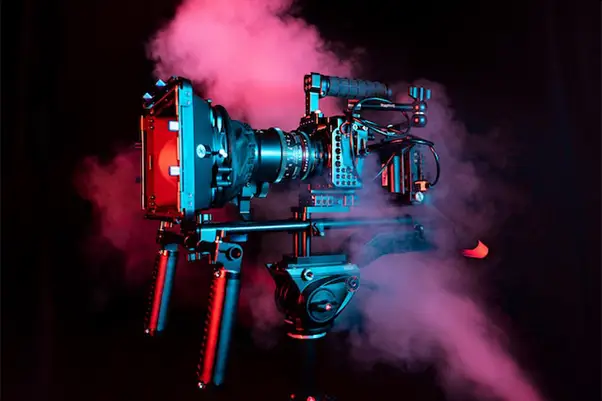 Benefits of video marketing
Video marketing improves conversion rates
A video provides customers with a clearer understanding of the service or product you offer. When viewers are interested, they are more likely to recognise the brand. Users are more likely to trust your brand after viewing a video, which can lead to higher conversions. Delivering suitable ideas using video is a great marketing tool. Furthermore, videos can function as designed tutorials or testimonials, based on the perspective you're heading for.
Video can boost SEO
Videos are the future of marketing since they give users who are familiar with social media a personalised experience
Google's algorithm is becoming more advanced, and search engines can now identify hundreds of visual aspects in a video. The Video Intelligence API from Google enables you to classify keywords in a video. This might provide a major SEO advantage. Videos also improve SEO since they are adaptable across many platforms. Many video services, such as YouTube and Vimeo, adapt to multiple screen sizes and are mobile-friendly, allowing you to reach a bigger audience.
In search results, Google's algorithm is constantly prioritising pages with video content. This highlights the importance of businesses including video in their digital marketing strategy. Google's algorithm is increasingly emphasising pages containing video content in search results. This makes it even more critical for businesses to adopt videos as part of their digital marketing strategy.
Video is a main element of social media
The impact of video content is rapidly increasing, and it is extremely popular in social media marketing. Video content is currently an essential component of marketing approaches focused on younger generations, and when properly targeted, it can generate remarkable results. Social media video strategies have the power to alter a business by generating quick results that may boost your brand awareness. Businesses may use video to reach new audiences and rapidly build trust.
Attract the attention of the audience
Video content is a rich medium that may stand out from text and motionless photos due to its motion, colors, music, and sound. Drawing attention may have significant advantages, such as helping users discover your brand.
Video marketing campaign
1. Identify your objectives
Determine the goal of your video before you start creating it. Identifying your campaign goals ahead of time can help you decide if your video material should be promotional, instructive, persuasive, or entertaining. Make sure you realise what you want your campaign to achieve.
2. Determine your target audience and content
It is essential to identify your audience to deliver the right message and reach your campaign objectives. Decide what you want your video marketing strategy to share. Consider your audience's interests and needs to determine how to deliver them. For example, to increase brand awareness, develop eye-catching explanation videos that not only introduce but also make your brand familiar to users.
3. Make use of high-quality graphic and audio elements
Your video production does not have to be expensive. However, it is vital that the quality of your video is decent, with clean and clear graphics and audio. Your audience may be operating devices as large as a TV or as tiny as a smartphone, so make sure your images are accessible to view.
4. Analyse and evaluate metrics
The final and most important phase of any strategy is to analyse it. You will not know how well a video does unless you examine the data associated with it.
Each platform offers a unique set of video metrics, so it's essential that you understand what these metrics are before you begin production.
Each platform provides native metrics that show how well your video content performed. The success measurements you choose should match the objectives you established at the beginning.
5 ways to use video marketing to promote your Ecommerce business
1. Video advertising
When it comes to adopting video marketing to boost ecommerce sales, social media advertising is the best place to begin. Video marketing on social media platforms has higher engagement rates. Every day, Facebook receives approximately 8 billion video views. As a result, uploading your ecommerce video is a solid video marketing strategy. You may promote your videos on any major social platform, from Instagram to Facebook to Twitter to LinkedIn, and receive great results.
2. Demonstrate how your product performs
Here, you need to develop product explanation videos that show how to use your product. Your aim here is to clarify all your product's features and functions, as well as show its advantages, to ensure the users grasp what it is all about. Explainer videos primarily serve to clarify your message and offer a high-level description of your product.
3. Share positive customer feedback and testimonials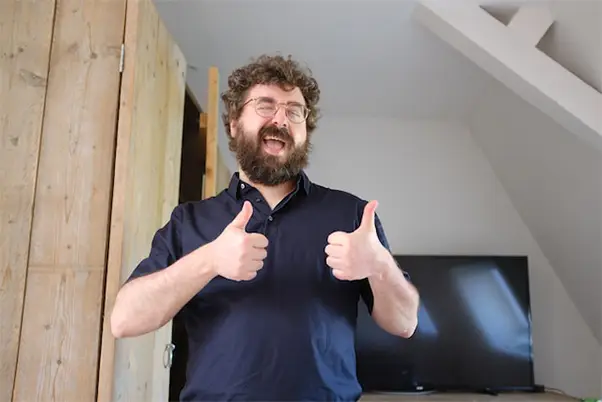 A video testimonial is an ideal approach to demonstrating the worth of the services or products you offer in your e-commerce business. This method is really simple, and it all comes down to capturing video reactions from your consumers to make the sale. All you have to do is contact your satisfied consumer and get them to record a video describing the value they received from purchasing your product.
4. The Interactive Video Approach
Another style of video you may include in your ecommerce approach is an interactive video. This form of video is intended to attract your customers and drive them to your ecommerce website for your product or service. What distinguishes these videos from others is that they include a "call-to-action" for their viewers, such as a link to browse items, a poll to determine their preferred sort of service or product or some other type of engaging feature. The end result is that users will actively engage in some type of conversion with whatever service or product you provide.
5. Video of the CEO/Founder Message
A statement from a brand's founder or CEO may be a powerful element in the ecommerce video marketing approach. The trick is to determine when and how to deploy such a video so that it has the maximum effect. Don't ignore the impact that a CEO message can have; they are the company's leader, and getting them to produce a customised video message can help define your brand and connect with your audience. Users also want to be able to identify and attach a character to a brand or logo.
Conclusion
Videos are the future of marketing since they give users who are familiar with social media a personalised experience. It also allows businesses to display their characteristics with videos that demonstrate the company's identity, values, and mission in 60 seconds or less. Video marketing may be done on any budget, but it takes time to develop a strategy before beginning a video campaign.
Video marketing is a major trend in the field of digital marketing. It has recently been a popular approach among businesses since it allows them to reach more users and strengthen their relationships with their consumers. Video marketing also helps businesses boost conversion rates by up to 80%.
Video material may be used to introduce your business or product tutorials. Given that the cost of video production has reduced dramatically in recent years, it is easy to see why many businesses are beginning to include this form of marketing in their overall strategy.