Advantages of Using Content Marketing in the Finance Industry
Brilliant content marketing pulls you in without you realising it. It appeals to your emotions, educates you, engages you, and you don't even realise right away that the content you enjoyed so much was created by a brand to raise awareness of a product or service.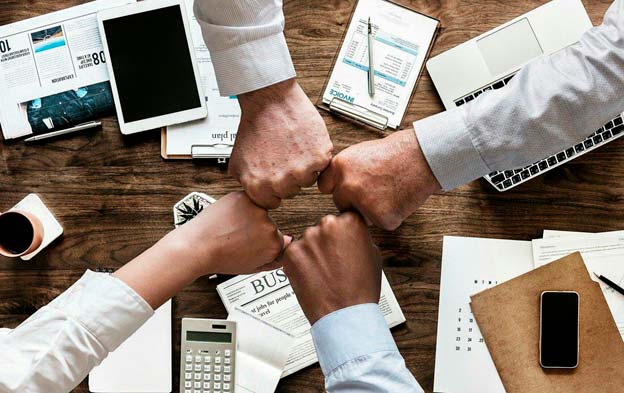 If you're a financial marketer and the sentence above put a sarcastic smile on your face, don't worry, you're not alone. The finance industry is one of the trickiest to advertise, and not just because of the strict regulations surrounding it. Compared to other fields, finance comes across as less sexy and approachable. Creating engaging content for a soft drink or jewellery brand is one thing, but how can you achieve the same level of creativity when working for a bank or insurance company?
It may not be easy, but it's possible. According to the Content Marketing Institute, content marketing generates 3X more leads compared to paid search. These numbers don't exclude the finance industry. Even if your industry may not be the most permissive one, you can still create compelling content that offers value to your audience and helps the business grow.
Educate your clients
People who view your content and find it useful are more likely to then turn to you as a service provider and become paying customers.
Effective content marketing doesn't always have to present the product under glamorous lighting or make the audience laugh. One of the core principles behind good content is to educate the audience and finance is perhaps the best industry to apply this.
Everyone needs car insurance and loans at some point, but finance is a specialized topic that often confuses people. By creating useful content that helps the audience better understand your services, and then sharing it via blog posts, social media updates, or email campaigns, you will build trust in your brand.
Monica Jordan, a content marketing manager at WowGrade, explains:
"Unlike advertising, which attempts to persuade the audience on an emotional level by explaining the benefits of a certain product, education-focused content doesn't try to sell anything. It only gives the audience all the information they need about the product, helping them solve a problem or understand a complex subject. Educated clients are likelier to become loyal clients and issue fewer complaints."
There are many ways to achieve this. JPMorgan, for example, is famous for its Maps and Data Visualization index, which offers insights into major events on the financial market and customer spending habits. Similarly, Deloitte, one of the largest financial advisories in the world, offers regular industry reports.
By focusing your efforts not on selling, but on delivering genuinely useful content, you can bring in more clients. However, drafting this content requires time, research, and attention to details because if it isn't up to standard it can have the opposite effect. These tools can help you achieve professional results:
Spark interest in a specialised topic
People associate the finance industry with heavy regulations, people in suits, and tedious legalese, but that doesn't mean you can't create compelling content that can inspire and even entertain your audience. Selling a specialized product is not an excuse to be boring. As long as you think out of the box and present your topic from a friendlier perspective, you can spark the audience's interest.
MasterCard is a great example you should follow if you want to engage followers. Their YouTube channel has hundreds of videos that appeal to a younger audience and offer insights on payment services in a simple, straightforward way. They even collaborated with celebrities and influencers over the years. The NerdWallet blog follows a similar approach, but they use witty blog posts to explain personal finance to audiences who don't have a background in financial services.
People who view your content and find it useful are more likely to then turn to you as a service provider and become paying customers. For instance, Citi Bank managed to do this through its Citi Entertainment program.
Following in their footsteps means having a consumer-centric approach. When you create content that's designed to spark interest, you need to adapt your tone and style and keep in mind that the audience isn't familiar with complicated terminology. That can be hard to do if you've been writing intricate industry reports ever since you can remember. For this task, you'll have to keep your brand's message in mind but work a little bit more on style and readability.
It's up to you if you want to focus more on arts and entertainment, like Citi, or on social issues, but no matter what you choose, your brand message needs to be consistent and fluid. Tools and online services such as Hemingway App, Studicus, Readability Checker, and Best Essay Education are essential if you want to make sure everyone understands your message and the content isn't too difficult to read.
Remember that, for this strategy, you should focus more on storytelling and empathizing with the audience and less on the product itself. Obviously, the product will still be there, but you need to know when to step back and let the story speak for itself. Then, audiences will use this story as a gateway to discovering your product.
Boost the retention rate
In recent years, many banks and financial service providers have changed their content marketing approach completely and one of the major trends is to create fun, interesting content that adds value and engages the general audience, not just specialists.
Why this change of direction? The finance industry used to be very conservative and the content it produced followed the same strict patterns, with no room for innovation. But then Fintech companies appeared, which were all about the customer. You can see this shift not just in their business model, but also in the way they market themselves and interact with the audience on social media.
For a very long time, the finance industry has kept its distance and interacted with audiences following conventional methods. Now, it's time to think outside the box and deliver meaningful content to boost the retention rate. When people create a connection with the brand, be it from the finance industry or any other industry, they are more likely to become loyal customers.