When creating and managing a marketing strategy for a software as a service (or SaaS) company, you may have to take a different approach to that of a product-based business. With over 3000 SaaS companies to compete against in the UK alone, it's important to stand out.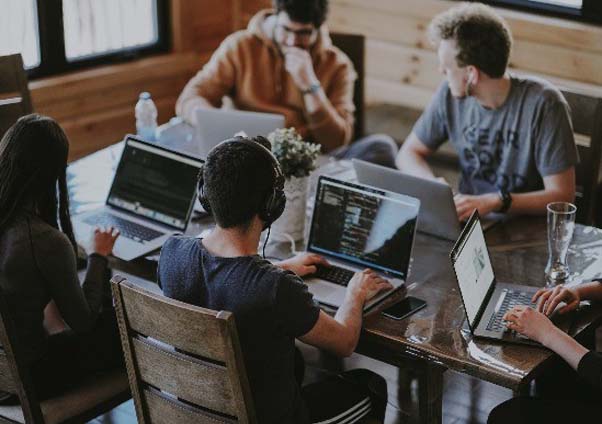 When selling a service, like a SaaS business, rather than traditional product-focused marketing, you may face challenges that come with it not being tangible. It can be harder to engage audiences on the likes of social media.
In a post-pandemic, online world, digital marketing is likely to take priority, specifically content marketing. But content marketing is broad, and you could get lost allocating your marketing budget and team across all areas.
In this article, we've outlined seven content marketing strategies for SaaS businesses, so you can more effectively execute a content strategy to help market your service-based business.
What is SaaS Content Marketing?
With no physical product to show off on social media, content is the best way to help customers to understand your service. SaaS content marketing uses a strategic approach to raise awareness, grow your audience and, ultimately, convert them.
Content can include blog posts, email marketing, videos, podcasts and link building. It can work alongside and even amplify other areas of your marketing plan, like search engine optimisation (SEO).
As content marketing is the go-to strategy for many SaaS businesses, it's a competitive landscape. Therefore, creating content that is relevant to your target audience, that is published on sites or on platforms where they are spending time is the best way to get their attention.
Identify your target audience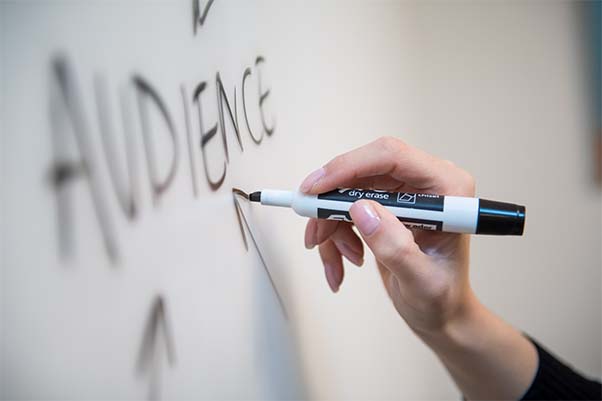 The first thing to understand is your target audience, not just who you think they are. Undertaking a thorough analysis of your existing customers. Is it who you expected? If it is, great! You're obviously doing something right. That means you have a good basis to expand your content marketing efforts.
If you want to move into new audiences, it's time to get into their mindset. This means understanding their interests, their motivations and what they respond to. This could mean expanding into content that you haven't so far, like podcasting or video content – see this as an exciting business potential.
Once you've identified your target audience, you can position your brand and tone of voice that aligns and resonates with them. You can also decide what platforms and types of content you will focus on. For example, if you're working B2B, LinkedIn will be your best platform, sharing long-form, informative content to position yourself as thought-leaders. If you're going D2C, video could be the way forward to avoid being too 'sales-y'.
Focus on keywords with higher purchase intent
With 89% of customers starting their buying process in a search engine, making sure that you appear in relevant search engine results pages (SERP), is vital. But, with 3.5 billion searches made in Google every single day, that's a lot of potential keywords to try and rank for.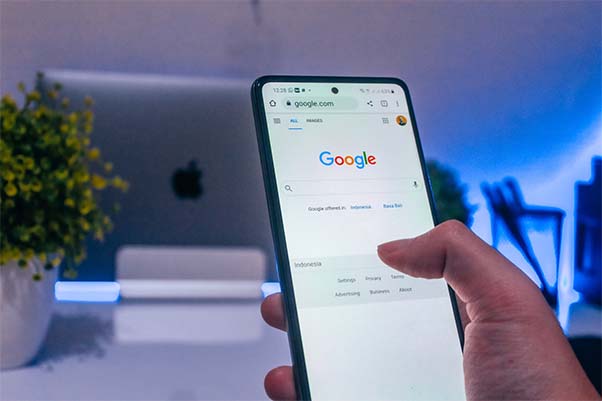 Rather than trying to shoehorn all keywords into your SEO strategy, target and own the most valuable search queries: those with purchase intent.
That means keywords or phrases that people use when they are actively looking to make a purchase. Once you've identified these, they can help you to tailor your content to those that have a higher purchase intent.
7 Content Strategies for SaaS Content Marketing
1. Tutorials
Without a physical product to demonstrate use, tutorials can help new and potential customers to understand a bit more about your software service. These are likely to be informative, and a mix of copy and graphics to explain a bit more about your service.
You could build on frequently asked questions you've received to pinpoint some sticking points that prevent people from converting. It's a good idea to build in some data capture within this content, or even free trial incentives, as it's likely that they have a high purchase incentive.
2. Video content / Live streaming
Following on from written tutorials, video content is another great way to tap into audiences who are struggling to visualise how SaaS can help them.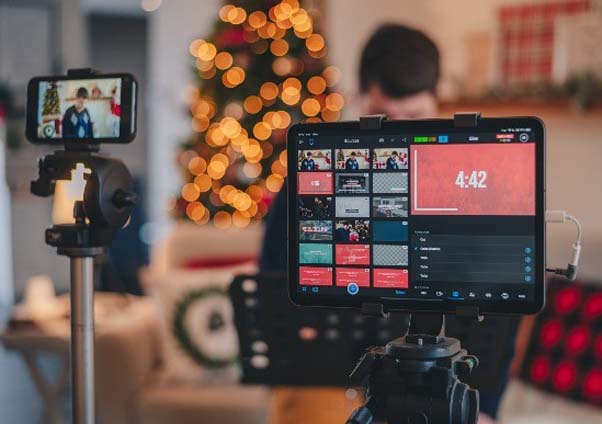 Depending on where you are planning to share your video content will determine the production quality and equipment needed. If you're aiming for user-generated style content, such as TikTok, Instagram Reels or even Live Streaming on social media platforms, you may be able to get away with filming on a phone. This could make it more relatable, engaging and is perfect for D2C.
If you're planning for your video content to be more professional and for a B2B market, it could be worth working with a professional videographer to batch create content that you put out at various points throughout the year.
3. Link building for SaaS
Link building is getting links back to your website, from other, reputable websites, and it can really help to build authority for your SaaS business and attract higher levels of traffic to your website. Authority, in the world of link building, means how trustworthy or popular a website is.
For link building, it's definitely quality over quantity. Firstly, take some time to understand whether your website is ready for link building, and then focus your efforts on landing a handful of high-quality backlinks. Avoid trying to get multiple links on any website that has little to no topical relevance to your brand, service or offering.
That means spending time researching and targeting publishers that are either closely aligned with your business that have topical relevance, or well-respected publications that your target audience trusts. By gaining high authority links to your website can build your online reputation, which can encourage customer loyalty, and bring in new business.
4. SaaS affiliate marketing
Building relationships with publishers through link building could open up opportunities for SaaS affiliate marketing. This is a referral-based partnership that rewards publishers for spreading the word about your SaaS product, through articles as above, and driving leads into your sales funnel.
It has more incentive for audiences to follow the backlink if accompanied with a recommendation by the publication, and more incentive for the publisher if they can also get rewarded from the content. It's a real win-win for your business, their business and for new customers!
5. Long-form blog posts / How-to guides / Checklists
When we consider content marketing, we usually think of blogs first. But, just like with link building, it's quality over quantity for blogs that help to grow your SaaS business. Creating long-form, good quality blog articles, how-to guides and checklists are great resources to engage and inform audiences.
Have a look at what competitors are doing, and where they are ranking. Doing an audit on your current best, and worst-performing blogs and see if there is anything you can do to improve existing ones. Then create a shortlist of topics or keywords that you're missing and factor these into your marketing plan.
6. Podcasts
Podcasting is continuing to grow in the UK, reaching an estimated 15.6 million listeners in 2020, and is another content avenue to explore, if it suits your business.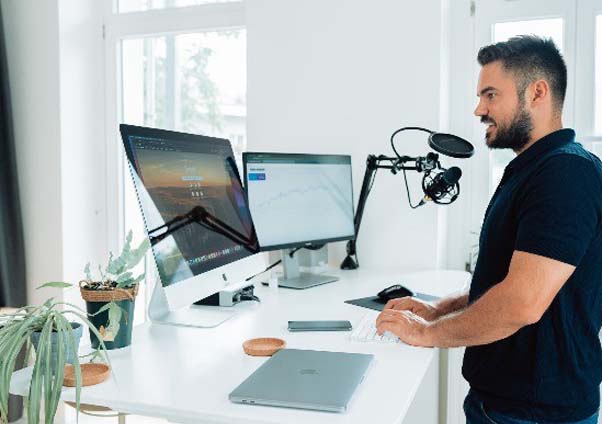 Podcasts are good for thought leadership, business-focused content in an interview format, inviting other leaders in to share knowledge. Podcast listeners are often keen to learn something, so if you have something to share, it may be worth looking into this type of content!
While it could be an initial upfront cost, it's a medium that's likely to stick around, so it could be a worthwhile investment. Alternatively, research opportunities for leaders in your SaaS to be a guest on other established podcasts!
7. Email Marketing
Email marketing offers one of the highest ROI in marketing, with a return of £40 for very £1 spent. So, it's definitely worth your attention.
Building and retaining a strong contacts database will mean you have a bigger audience to target with your emails. Like with tutorials, incentivise email sign-ups with trials.
Use email marketing to share many of the content strategies discussed in this article, like new blogs, podcast episodes or press coverage. Offering subscriber discounts or exclusive content could also help to retain this captive audience.
Final Thoughts
While SaaS marketing can look a little different to other marketing plans, content is the key to a successful strategy. SaaS-based content marketing may be shared in different mediums and on different platforms. Good luck!
But, an ongoing strategy that utilises many forms of content, can convert those with high purchase intent, and provide more information and other incentives for those at the beginning of the sales funnel.