There was a time, not so long ago, that companies sold to consumers online but traded with other businesses through catalogues, telesales teams and salespeople out on the road. That has changed. With the meteoric rise of B2B eCommerce, does that spell the end for traditional B2B sales channels? Or is there an opportunity for catalogues and sales teams to be brought back from the dead?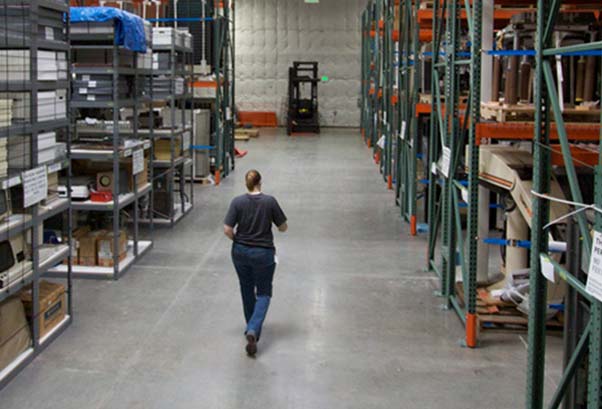 The Size of the B2B eCommerce Market
B2B eCommerce set to be worth $1.13 trillion by 2020
The increase in B2B eCommerce shouldn't come as a surprise. Forrester Research found B2B e-commerce companies generated $780 billion back in 2015. They also predicted that B2B eCommerce revenues will continue growing and will be worth $1.13 trillion by 2020.
According to Forrester, B2B eCommerce is the place to be:
74% of B2B buyers research half or more of their work purchases online.
93% of business buyers prefer to buy online when they've decided what to buy.
56% were expected to make at least half of their work-related purchases online by 2017.
Who are the B2B eCommerce customers
ThoughtShift always starts by getting a thorough understanding of the customer, so exactly who are B2B eCommerce customers? It seems reasonable to assume the decision makers are older, more senior occupants of the C Suite. However, a study by Google with Millward Brown Digital revealed that B2B e-commerce sites also need to focus on the people researching buying decisions. And that means those ever online, face-to-face contact dodging, millennials. According to the study, nearly half of researchers were aged between 18-34.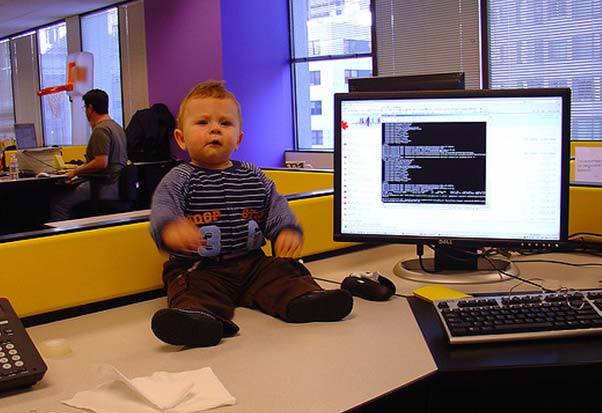 So how important are those researchers? According to Google / Millward Brown, very important. While 64% of the C Suite respondents had sign-off, so did 24% of the non C Suite. When it comes to influence the non C Suite are even more important. Over 4 out of 5 Non C Suite employees influence decisions.
It's also important to understand that the B2B customer does not exist in a vacuum. They are almost certainly a B2C customer as well. Their expectations of how a transactional website should work will have been set by Amazon, Tesco, Argos, John Lewis and more. And, of course, it is sometimes the case that they will work for a company which also trades with consumers as well.
The B2B eCommerce buying journey
According to Google, B2B researchers do an average of 12 searches before engaging on a specific brands site. 71% start with a generic search, such as a category search like 'widgets'. So if you are just optimising for your brand name you are significantly missing out. Also, according to Google, 42% of B2B researchers use a mobile device during the purchasing process, nearly half of those (49%) are using a mobile device at work. 48% watch half an hour or more of video as part of their research.
Shifting trend from B2C to B2B
According to Big Commerce, many companies have found themselves selling B2B rather than planning for it. Many companies have become both B2B and B2C. They cite the example of FlexFire LEDs. If you look through their customer reviews it feels like an even split between home owners and businesses, typically contractors. However, 80% of their revenue comes from B2B.
79% of companies responding to a survey by Forrester, have set up dedicated B2B eCommerce websites. For 39%, their eCommerce B2B website is their primary sales channel. What do B2B customers want?
B2B customers want some of the same things as B2C and some more. Payment options need to be tailored to the B2B customer. 47% of respondents in the Forrester Study said the ability to pay with credit cards, PayPal and the possibility of credit terms were most critical to the user. Payment by purchase order, however, accounts for the majority of B2B online purchases. So an option to sign in as an account holder and to be sent an invoice can be important B2B eCommerce functionality.
B2B eCommerce pricing
Google Shopping presents an interesting problem. Google Shopping often requires prices inclusive of VAT (or your local tax on a country by country basis), so that the prices being compared in its search results are a level playing field. However, Google also wants the prices shown in the ads to match the price on the site, where most B2B customers will want to see the price without the tax. Therefore, including both the inclusive and exclusive VAT prices on the website product pages is the recommended approach.
B2B eCommerce delivery options
As we have already noted, B2B customers don't live in a bubble. They buy from Amazon and Argos just like everyone else. And they expect, as a minimum, similar levels of flexibility in delivery. According to Forbes , delivery options B2B eCommerce customers say they need to include:
Just-in-time delivery
automated replenishment
partial delivery
multi warehouse shipping
returns management
Salespeople are not dead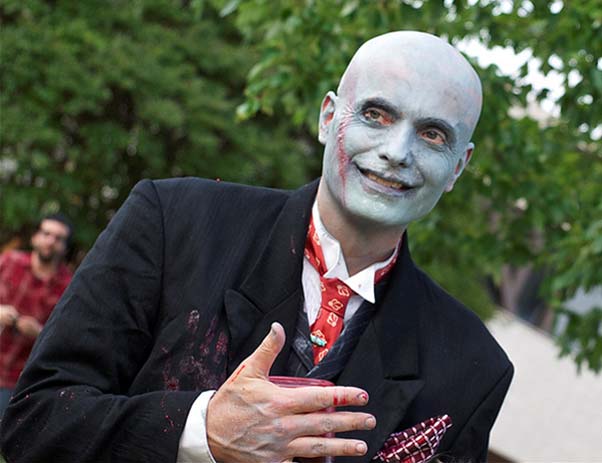 The Salesperson is not dead and neither is the catalogue. But they do need to be joined up and enabled by technology. There is an expectation amongst B2B customers that salespeople will know and understand their history and requirements regardless of where orders are placed. Conversely, eCommerce customers expect the same personal service as they received from the visiting salesperson. According to Gartner, by 2020 business customers will manage 85% of the relationship with a company without talking to a human being.
Even online, B2B customers don't want to be treated like a stranger. Just as when they pick up the phone and speak to a member of the sales team, they expect their needs and requirements to be understood without repeating the content of every call they have made. This is where personalisation is essential, both in the customers interaction with the website and in the way in which they are marketed to. Whether that be via email marketing, SEO , paid advertising or retargeting.
Catalogues are shrinking
Forrester reported that 69% of B2B companies where planning to stop printing catalogues within five years. However, they predicted that they won't disappear completely but will slim down with all that technical information finding a new home on the website.
Optimising B2B product pages for search demand presents a major sales opportunity With all of that technical information on the website, there is a huge opportunity for B2B eCommerce companies to use structured schema.org markup and other advanced eCommerce SEO, PPC, Social Advertising and Content Marketing strategies to capitalise on this shift. Being found on the front page of Google for thousands of product specification keywords, from product codes to brand names, will deliver major increases in eCommerce sales. If you can appear at the top of search engine results organically, exactly when buyers are looking to buy, then your costs of customer acquisition and retention will be dramatically cut to boot.
Most effective B2B eCommerce marketing channels
When Regalix asked B2B marketers about their priorities they overwhelmingly identified digital marketing as most important, 77% described it as a high priority.

They were also asked to identify which digital / online channel proved to be most effective.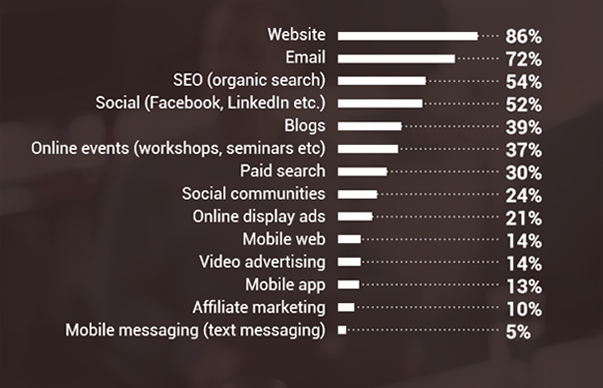 The focus is very much on the companies' own websites with 86% identifying it as the most effective channel compared, for example, to 13% for their mobile app. Email obviously remains a cornerstone for many (72%), although it would be interesting to know what proportion are fully leveraging the value of their customer emails by marketing to them through targeted Facebook ads and the outstandingly effective Facebook lookalike audiences. That maybe reflected in the 52% who identified social as most effective.
54% identify SEO or organic search as their most effective channel, with blogs cited by 39% as the most effective. So this research clearly indicates, where B2B eCommerce sites have an integrated approach for their website, SEO, blogging, social and email marketing these channels deliver the most effective combination.
That almost a third of B2B marketers identify Paid Search as their most effective channel is also interesting. It would be valuable to know what proportion of the companies identifying Paid Search as their most effective channel are using it alongside and fully integrated with SEO and indeed Paid Social. Our experience has shown that an integrated marketing approach boosts the effectiveness of each eCommerce marketing channel to deliver the most dramatic results.
To keep up-to-date with all the latest eCommerce trends and statistics, subscribe to our Guest List, or for a free B2B eCommerce marketing analysis, get in touch.