Content Monetisation Strategies – The 5Ss
The digital age continues to push the world of publishing through radical change. Publishers were wrestling with whether to charge for content or not way back in the noughties, but the world of content monetisation means the future is bright.
What are the 5Ss of Content Monetisation?
1. Search
If you're already creating great content, helping people find your content through search engines such as Google and Bing means you will drive more relevant traffic to your website. Using tools such as Google Keyword Tool and Google Insights to look for trends in what people are searching for can help guide your editorial schedule based on what topics are and will be popular. With Google's latest algorithm updates such as Google Panda, Freshness & Penguin ensuring your content is engaging, recent and high quality is now essential to rank on the first page of results. Like a self-fulfilling prophecy the more targeted traffic your website gets, the more advertisers that will want to target your website with their campaigns.
2. Social
With so much discussion about how to measure the value of social media, it's probably the last thing you expected to see at no. 2 on this list but the fact of the matter is, if you can draw your online communities to read, share and interact with your content then you suddenly have a lovely army of people helping to spread the word about your site. What's more, if your website can incorporate functionality to enable commenting on stories, guest writer submissions, surveys and discussions, your visitors are generating content for you as well.
[caption id="attachment_776" align="alignnone" width="332" caption="Image courtesy of Jim Legans Jr"]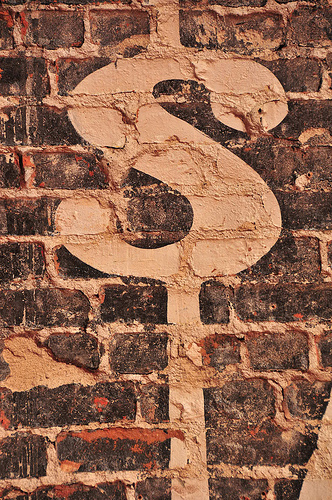 [/caption]
3. Sponsorship
There are so many types of sponsorship from traditional banner ads and Google AdSense to premium interactive ads which can be sold at a far higher value. The more creative your ad formats the better from a revenue generation point of view. Offering high quality branded video slots positioned as editorial features will be more appealing to bigger advertisers along with lead generation campaigns such as competitions, webinars and white paper sponsorship which can include reporting metrics like engagement, clicks and leads rather than purely the number of times the ad is shown. This kind of performance based advertising can be particularly lucrative for B2B publishers who tend to have smaller, more niche audiences.
4. Subscriptions
To understand why your customers would pay for premium content, you really need to get to know them. This is where having the ability to run onsite surveys can really come in handy as you can use features such as this to get customer opinions and input into what they really want. Better yet, your customers are also likely to be interested in the results and you can then wrap the data you collect into insight reports that your customers can buy (securing a premium sponsor while you're at it of course). Other types of premium content that work particularly well are special offers, job boards, directories and rewards.
5. Syndication
This is my personal favourite type of content monetization. Syndication is about getting your content to the furthest, far-flung reaches of the web and there are a myriad of opportunities. Content licensing is something that TV production companies have traditionally been very good at and so swotting up on how Tyra Banks created the original America's Next Top Model show and how that has since become a global franchise operating in over 40 countries is a good place to start. So once you have your very own content phenomenon, new sources of revenue can be conjured up from white labelling your website for others to brand as their own, data mashups and APIs with other websites and not forgetting through a tiered affiliate marketing programme where your best resellers are rewarded with the most generous commission... and you only pay on success!
So, that's our quickfire roundup of our 5 content monetisation strategies all beginning with "S". Do let us know your thoughts and experiences of content monetisation and if you'd like to see more on this topic.