Face to Face with Head of Account Management and Paid Media
ThoughtShift is a vibrant digital marketing agency based in Brighton. In this series you get to find out more about the different job roles within ThoughtShift and how our ThoughtShifter's got into Digital Marketing. This month it's the turn of our Head of Account Management and Paid Media as Christina Smith takes us through her roles and journey so far at ThoughtShift.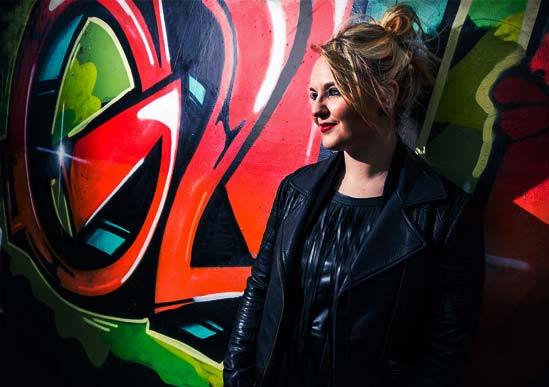 Please describe your job: What do you do?
Well... I currently have two jobs, both of which I love. The first is to head our Account Management team, essentially overseeing the services we deliver and relationships we build with our clients (we call it Client Love). The second is to head our Paid Advertising services, working with the team to innovate our methodologies and tactics to deliver fantastic results for our clients.
My goals are to retain our clients and deliver a 5*service
What kind of skills do you need to be effective in your role?
For both roles, you need to be analytical and able to interpret data we analyse into commercially and audience led marketing strategies, to increase sales, leads or brand awareness for our clients. Good communication skills are essential, there's no need for unnecessary jargon. For account management in particular, empathy, listening and the ability to adapt to different people and their needs are highly important skills. Being able to read between the lines and think long term about the bigger picture, is what helps us grow (with) our clients and understand how we can best support them.
How did you get where you are today?
Hard work, ambition, experience and loyalty. Genuinely! It's not been easy...I fought for years within retail, wholesale and eCommerce roles to avoid a career in marketing because I thought (I cringe at this now) it was 'fluffy'. Then my frustrations with agencies ignoring all common sense got the better of me. I'd had enough of arguing with agencies, freelancers and business owners who thought they knew better (even when their strategies were completely irrelevant to our target audiences) and decided to move from Yorkshire down to Sussex and join an agency who would afford me the opportunity to learn and prove I could do better (thank you ThoughtShift). I've never looked back. I've learnt, listened, implemented feedback and training received to work my way up through a variety of roles and responsibilities over the years. I've been rewarded with amazing opportunities and two teams full of talented, smart and creative individuals of whom I couldn't be prouder. It's an absolute privilege.
What do you love about your job? What sucks?
Oh, what do I not love?! Okay...I love being able to make a difference to people's businesses by working 'with them' not just 'for them'. It's so rewarding when our clients trust us and therefore, enable us to work with them and take them to the next level of their business. I also love breaking the bad stigma agencies seem to have through our service...reassuring clients that their pain points from a not so great experience will be addressed. Convincing them of this by delivering the service they deserve, is incredibly rewarding. What sucks... sometimes not having a long enough timeframe to deliver a strategy and results required. Even the 'quick win' (as they are seen) marketing strategies such as paid, do not deliver ROI overnight. Marketing is an analytical science which needs constant refinement and sometimes it's difficult for clients to invest long enough for the methodology to work.
What kind of goals do you have? How do you measure your success?
My goals are to retain our clients and deliver a 5*service, which I measure via our client satisfaction surveys and lifetime of our clients. From paid specifically, delivering profitable yet creative campaign strategies which we measure via revenue increases achieved for our clients.
What are your favourite tools to help you get the job done?
Analytics, Google Ads, Facebook and the good old-fashioned phone...conversations with our clients to obtain insights into their business and marketing plans really help inform our strategies.
How did you get into this role, and where might you go from here?
I got into this role because I can't help myself lol. I like to help others, I'm a perfectionist and I love to strive to do better...so I share my thoughts. Where I could go...well, that could be anywhere as ThoughtShift continues to grow. I never imagined when I first joined, I would help create and lead an entirely new department and service so genuinely, who knows but I'm excited to see what the future holds.
Do you have any advice for people who want to work for a Digital Marketing agency?
Be organised. Prioritisation is essential as in an agency, you work across many different clients at once. If you can demonstrate good organisation and project management with the ability to meet deadlines, this will be a valuable asset to any agency, the actual nitty gritty of digital marketing can be taught.
Why did you choose a career in digital marketing?
I chose a career in digital marketing because (at the time) I saw online being a fundamental success factor for businesses in the future...now, online marketing channels and websites are the norm for any business (so I guess my gut was right).
Describe a typical day?
Honestly every day is different. I can be talking to clients and answering their queries, directing new marketing strategies, working with my colleagues to improve our services and create new processes or training the team. Every day is different which is why I enjoy agency life so much.
What advice do you have for people who want to get into Digital Marketing?
My advice would be not to take common sense for granted. More often than not, the best results are driven from marketing strategies which make sense because you put the target audience first. Don't everyone ever lose sight of or forget to think about why someone needs the service or product you're marketing. Use these instincts and invest time in self learning and development to continue increasing your knowledge.
What's the best piece of advice you have ever been given?
Don't ever let anyone tell you you're not capable of achieving what want. You may not get what you want straight away, but try your best, work hard, don't get complacent and you can achieve anything and everything you want.
Thanks for reading. Follow my contributions to the blog to find out more about Digital Marketing careers or apply for a role with our awesome, award winning agency.