Facebook's News Feed Algorithm Update: What This Means For Marketing
Earlier in January, Mark Zuckerberg announced that 2018 will be the year of change in which Facebook will be going back to its roots of helping people stay connected and become closer over the great wide digi-sphere. This means that a change, or rather multiple changes, will be rolling out in relation to the Facebook news feed algorithm in which the content you are shown will prioritise that from those who are closest to you; Friends, family and groups. This comes at no surprise to me as they last announced a similar update in 2015 when they announced their core values.
So how does this new announcement change the playing field? What does it mean for business and what can they do to help lessen the blow?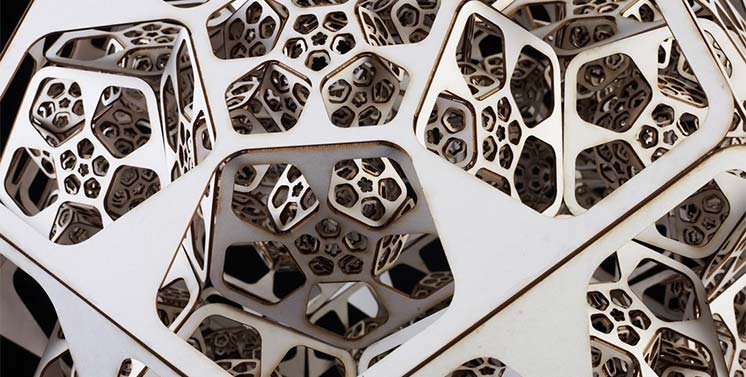 What Does This Mean For Brands And Businesses?
The Facebook landscape could be about to get a lot more challenging for you from an organic post perspective. With Aunt Jane's holiday snaps taking priority over Brand A's new product post, there is likely to be a decrease in 'reach, video watch time and referral traffic1' . Likewise Zuckerberg noted that "Pages making posts that people generally don't react to or comment on could see the biggest decreases in distribution. Pages whose posts prompt conversations between friends will see less of an effect". So the effect is likely to vary from Page to Page based on user interaction.
To put it simply, the more engagement a Brand Page gets on their organic post, the more likely it is to appear in people's news feeds.
How Can We Still Connect With Users Organically?
As above, you should be aiming to create quality content that users want to engage with in order to create meaningful interaction. Avoid tag or comment bait content within your post such as 'OMG tag your friends in this post if you love puppies! :D', or 'comment 'Hell Yeah' if you love Fridays'. Facebook will find out and they will demote pages as a result of this2.
We're Not Getting The Reach We Need Organically, What Can We Do?
Facebook organic referrals are not at the same levels with many publishers and brands reporting a steady decline in this type of traffic over the last few years. Apart from creating great organic content, paid posts may be the way forward in increasing your traffic from Facebook. A lot of brands and publishers often utilise a mixture of organic and paid posts on the platform in order to increase their reach. However, this does come at a cost as you will need the media spend in order to support this.
Will Paid Posts Be Affected By The Update?
At the moment the general consensus in the media buying realm is that brands should be relatively unscathed by the update. Although, as more brands look toward investing in Paid posts, we could see increases in media costs as it becomes a more competitive media buying landscape. With that being said it is still early days to fully understand whether the update will cause a ripple effect on paid. We will be watching this and will be able to report in the latter part of this year on whether it has.
What Are the Added Benefits of Using Paid Posts?
Paid (aka sponsored) posts have the added benefit of being able to target that post to a specific profiled audience that organic postings does not. Can you target a 27-year-old woman who has a interest in spaghetti? The answer to this is HELL YEAH but only if the interest is available of course. Facebook does this spectacularly well and as my colleague Christopher mentioned in his most recent post 'Facebook has turned its ability to isolate very particular demographics for highly targeted prospective display advertising into sustained growth.'
To summarise:
Content from friends, family and groups will be prioritised over brands and publishers
Brands and publishers may see a decrease in organic Facebook reach, engagement and traffic and will have to explore paid posts
Paid posts are likely to be unaffected by the algorithm but there may be a future increase in CPM costs.
For more posts like this and to stay up-to-date on all the latest digital marketing strategies, trends and insights, subscribe to the ThoughtShift Guest List to get our monthly roundup delivered straight to your inbox.
Sources