How Does Blogger Outreach Increase eCommerce Revenue & Profit?
OK, so you've identified that your onsite content is already optimised to the hilt for your target keywords, and you're already hovering in the first few pages of Google's search results (already ranking in the top 30 positions).
But you know that the majority of people don't scroll past the first page of results, so to increase your eCommerce SEO revenue and profit you've got to get on page 1 (into the top 10) and ideally to the top positions (ranking 1 – 5).
Can you increase your organic search engine rankings with blogger outreach alone?
In its most basic form, a search engine algorithm analyses your website in 2 ways:
Is the keyword the user searched for contained within your website content

a. If YES = Include the most relevant web page in the matching results – often amongst millions of matching web pages
b. If NO = Exclude your website from the search results

Then, if a match is found, order all the web pages by rank of authority, with the highest first and the rest in decreasing order of authority
So, therefore once you've exhausted all onsite content optimisation possibilities by including your target keywords on a per page basis within the title tag, heading(s), body content and internal links, you must increase your website authority to be ranked any higher in the search results.
You can check your total domain authority score (out of 100) and individual page authority scores using free tools such as MOZ's Open Site Explorer.
Now there are a multitude of different eCommerce link building strategies to grow your domain authority and blogger outreach is one of them.
To get a natural offsite link profile for your eCommerce SEO campaign, we wouldn't recommend only focusing on one authority strategy, however for most brands, blogger outreach is a relevant part of the mix (or link cocktail as I like to think of it).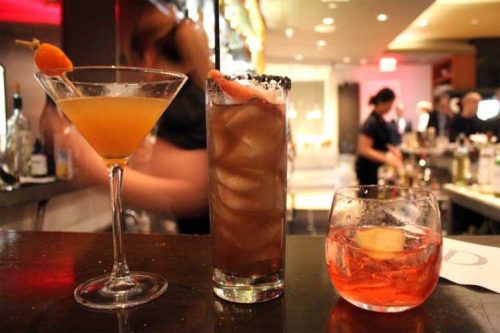 So, how does blogger outreach increase your search engine rankings?
Blogger outreach or influencer relations is a proven technique for building 3rd party inbound links to your website. Whenever a 3rd party website links to your site a little bit of the authority of that web page passes to your site. It's a lot like getting an independent recommendation or a vote of confidence.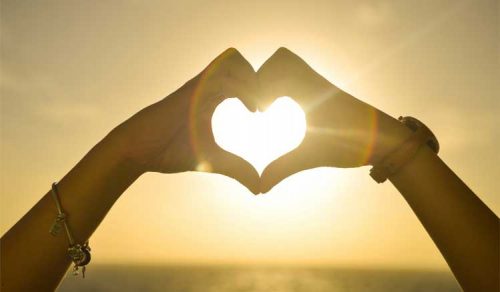 But just getting any old link won't do. Ideally, the blogger that you're seeking a link from should either have a higher domain authority than your site, or have content centred around the topics you want to be found for. The link will then pass a bit of authority to your website so you rank higher for all the keywords your site is optimised for, with measurable improvements to the specific keywords the page being linked to is optimised for.
The content associated with the blog, also makes your site more relevant for the topics the blog covers, if those topics match keywords that your site is optimised for.
What blogger outreach techniques increase eCommerce sales?
To wield the true power of increasing revenue and profit from blogger outreach, consistently outreaching to a set number of bloggers each month may well improve your rankings but not specifically increase the positions for the keywords that drive eCommerce sales.
A strategic approach to blogger outreach for eCommerce is based on proven converting keyword insights, search competitor analysis and authority blogger relations:
Converting keyword insights
Using your Google Analytics eCommerce Tracking Reports you can uncover the secret keywords sending you sales. Once you know the keywords that are driving your eCommerce sales at the moment, then you can forecast what additional traffic and sales each keyword on your list could generate per year if you were in position 1 and all the other data, such as Organic Search average order and conversion rate remained the same.
Search competitor analysis
Diving into the ranking results themselves, you can quickly assess the authority of the 10 web pages that are ranking on page 1 for the search query you covet (or the 5 web pages that are above you if you are already in position 6). Remembering that search engines rank pages NOT websites and that you need to be the very best page available to rank at the very top. You can now order the keywords to target for your blogger outreach in into your path of least resistance by working out which keywords will net the most revenue and profit and require the lowest amount of extra authority.
Authority blogger relations
Once you know your own authority score for the page you're looking to increase the ranking for, often a category page such as "industrial furniture" and you know what keyword you're looking to improve, you've now got the strategic direction you need to assess potential bloggers to outreach to. Blogger authority research for eCommerce should be based on both topic relevance to your target keywords AND authority in comparison to the search competitors, NOT necessarily your own domain.
Whilst a link from a high domain authority website is brilliant, you may not actually need it to outrank your search competitors for a particular keyword. Sometimes a strategically placed link from one relevant blog, such as "an industrial interior design blog", is all you need to pop up to the top spot and start getting all the sales. 
Plus by making your outreach request super-relevant to the blogger and pitching in a topic that their readers will love, such as "Industrial living room design ideas for 2017" your conversion rate from outreach to coverage will be considerably higher, so you can get more blogger links from a range of topics and multiply your eCommerce revenue and profit.
For more eCommerce marketing insights join the ThoughtShift Guest List and get the latest blogs delivered to your inbox each month or ask us for a free eCommerce marketing analysis of your website.