Infographic Content & Design Tips
Hundreds of thousands of infographics are uploaded online every day, which is why getting your infographic relevant and useful to your potential customers is really going to make your content stand out from the rest. Here you will find tips on what to think about and include within an infographic so that it's a real asset to your online business instead of just another SEO tactic to get poor backlinks to your website.
Read my post on the honourable reasons to create an infographic before deciding to go on and make one straight away. It might also be useful for infographic ideas if you are an eCommerce shop online.
Nailing the Content
Here are some things to think about when writing the content for an infographic:
1. Placement
Where is the infographic going to be uploaded? Having the placement in mind online will help you to understand further what needs to be included.
2. Audience
Who are your target audiences? Make sure you know the exact audience you want to target.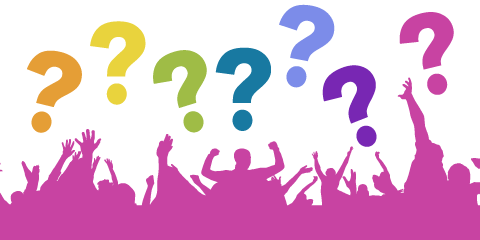 3. Tone of voice
What is it? Does it fit well with the audience and with your brand? Does it convey the message you want to get across to your readers?
4. The title
Is the title of your infographic something people search for and want to know about? A catchy headline will determine whether someone will read your infographic or not.
FACT: 80% of readers never make it past the headline. On average 8/10 people read the headline copy with 2/10 reading the rest of the information
5. Research
Research is a key point to your infographic. Good facts and figures are a great way to capture someone's attention and let them know about the amazing things you have found. If the information is good and accurate, you are more likely to get your graphic shared.
FACT: 20% of information is all that is remembered after reading a page of text
6. An opening statement
Your opening fact should draw in the audience. This will be the first thing they read, and the most important thing that will capture their interest.
7. Storyline
Create a story behind the infographic. Step by step guides and content including a lot of informative facts, figures and graphs tend to go down well.
8. Source Referencing
Referencing the sources of information you use is also important to help people trust the information you have provided.
9. Content types
Other content that works well as infographics includes: fact brainstorm, time lines and step by step guides.
5 Creative Design Tips for Infographics
Here are some tips on how to make your infographic attractive on the eye…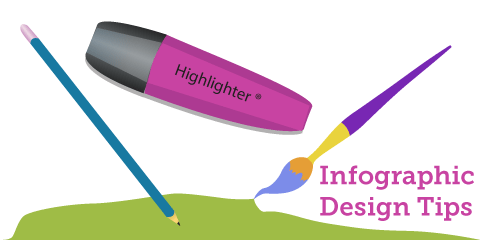 1. Use a baseline grid
Treat it as a web page design and put everything inline using a base line grid. This makes it a lot easier when placing certain elements in the design.
FACT: Vertical graphics are tweeted 28.9% more and are 41.7% more likely to be embedded into other websites than horizontal graphics
2. Use wireframes
Create a wireframe to lay out the data points into a story to tell. This will make your infographic flow and not just be a load of random facts.
3. Use strong statement images
Images tell a thousand words and a really strong image can capture your audience's attention. People are more likely to remember the information you give them if you create an awesome graphic to remember that particular fact by.
FACT: Graphics with large fonts get 38.5% more tweets and 54% more likes than infographics where content is crammed into a small space
4. Keep it clean
Make your infographic readable and easy on the eye! I have seen pixilated infographics and ones where you can't even read the text. Make sure you know the size of the space where it will sit on the web page before you start your design so you can take this into consideration.
FACT: White space is powerful in design
5. Colour
Take a look at the colours you want to use. If the colours do not fit with your subject matter, you could convey the wrong message.
FACT: Graphics that use complimentary colours versus multiple random colours tend to get 14.1% more Tweets and 10.6% more Facebook likes
Follow my contributions to the blog to find out more about content design, or sign up to the ThoughtShift Guest List, our monthly email, to get the latest blog posts on infographics and much more.
Sources: