Keeping Accessibility in the Forefront of Digital Marketing
No matter how long you've been in the digital marketing field, you undoubtedly understand the importance of your target audience. Being able to reach as many people with your efforts as possible is an essential key to success.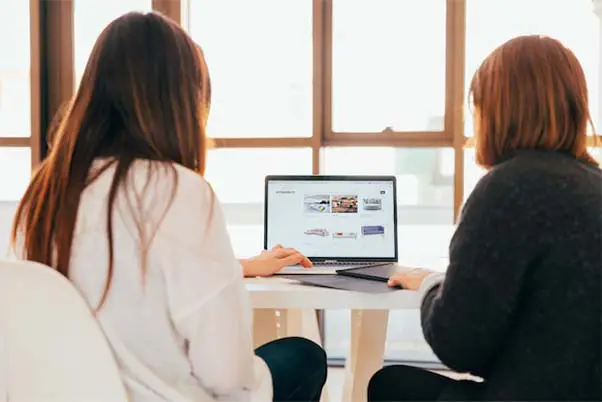 However, if you're not keeping accessibility at the forefront of your digital marketing strategy, you could be missing out on a large portion of that audience. Even worse, you could be "isolating" certain individuals, and potentially tarnishing your brand name with a lack of accessibility for all.
The National Cancer Institute estimates that 15-20% of the world's population has some type of neurodivergence
Thankfully, expanding your reach doesn't have to be difficult. Making your digital content more accessible benefits your customers and your brand, and it's easier than you might think. Let's take a look at some of the benefits you can expect from boosted accessibility, and how to make it happen.
The Importance of Accessibility
A recent report of the top one million home pages across the Internet found 50 million accessibility errors. While that might not seem like a big deal to the average person, it means that those with disabilities or different ways of thinking and processing information aren't able to experience those pages the way they're meant to. That's just the tip of the iceberg regarding the importance of accessibility. There are millions of people across the globe who deal with some type of disability or condition that makes it more difficult for them to navigate online. Common issues that cause people to struggle include:
Mobility issues
Hearing/vision problems
Learning disabilities
Even people who think differently can have a difficult time navigating the web if companies aren't making their sites more accessible. For example, the National Cancer Institute estimates that 15-20% of the world's population has some type of neurodivergence. That simply means their brains process information differently. Things like subtitles and captions, minimalistic imagery, and the right fonts and colours can make the web experience easier for these individuals.
Obviously, if you don't make your site more accessible, you could end up neglecting the needs of anyone with these issues. By keeping accessibility at the forefront of your marketing efforts, you'll serve more people, keep more loyal customers, and promote a better brand reputation while standing out from your competitors.
Addressing Accessibility Concerns
So, how can you start building better campaigns? Start by auditing your current marketing efforts, as well as your website. Identify any issues by using things like screen readers and colour contrast checkers. Once you have an idea of what needs to change, it'll be easier to create a plan you can implement quickly while training your marketing team on how to make things more accessible in the future.
A good rule of thumb is to create a checklist for everyone in your marketing department, so you're all on the same page when it comes to how to make your website and future marketing efforts accessible. Some of the questions you should ask yourself before releasing any new marketing material include:
Is the message simple?
Are you utilising keyboard navigation?
Is the content easy to read with a screen reader?
Has it passed the colour contrast test?
Is the content easy to digest?
It's also important to keep in mind that not everyone will access your website or view your campaigns on a computer. More people are using their smartphones to navigate the Internet than ever before. Some people exclusively use their mobile devices to spend time online. Make sure you're spending just as much time making your mobile content accessible, and you'll continue to expand your audience.
Building a Better Website
While your marketing efforts go well beyond your website, it's the best place to start. It's the first place people are likely to check out when they want to know more information about your business, and your first opportunity to set a positive impression.
Thankfully, building or revamping a website with accessibility in mind doesn't have to be an overwhelming task. Start with a clear, clean, and easy-to-navigate layout. This will make it easier for neurodiverse individuals as well as those with vision or mobility issues to navigate your site easily. Be sure to implement keyboard navigation, as well. Not everyone is able to use a mouse to move things around.
Use high-contrast colours on all of your content. Everything should be easy to read and digest, no matter who is looking at it. Use headings and subheadings to keep things organised and to make it easier for screen readers to read your content appropriately.
There are so many additional steps that can be taken to improve your site's accessibility. From using captions and transcripts to allowing users to adjust text size on their own, the sky's the limit when it comes to making your marketing easier for everyone to grasp.
But, don't feel as though you need to implement everything all at once. By taking small steps forward in terms of accessibility, you're more likely to stick with those changes as you go forward, and create a company culture that's committed to including everyone. Your team, your brand, and your target audience will all benefit because of it.