How to Do a SEO Content Audit Ahead of a Website Migration
If you have decided to migrate your website, to a new design, a new domain and or new CMS, you are probably now trying to define what are the next steps and how to prioritise the work when everything feels like a priority.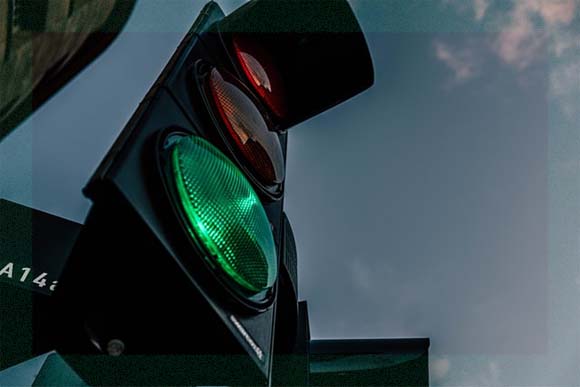 One important aspect of website migration preparation work is to assess how much work and resources the migration will entail, which means that you need to know how much content you will migrate.
Here comes the incredibly important task of analysing the value of your website content, to define what content needs to be transferred to your new website, and what content can be removed with little impact on your website performance.
Why should you audit your website content ahead of a migration?
A migration SEO content audit isn't only useful to determine the amount of work you will be facing as you prepare your website migration, it also provides an inventory of your website content, and it will benefit your site's SEO in various ways:
Auditing your content for SEO will help you prioritise the pages to migrate, update, consolidate or remove
You will also identify pages that are under-performing and need updating to perform better on search
This content audit will also considerably reduce the risk of not migrating valuable SEO pages, which could result in organic visibility, traffic, and revenue loss
You will gain an overview of your website SEO performance by identifying the keywords your website currently ranks for, your website's most valuable landing pages and content gap opportunities
Removing content with no user experience or SEO value will help to optimise your website crawl budget
You can get a lot of interesting data you can get from your Google Analytics report. However, you will have to review a lot of pages and metrics when auditing your content for a migration,
We know that this content analysis task can be overwhelming. That's why we have created this guide, listing the tools and important steps for a thorough migration content SEO audit which will help you feel confident and make informed decisions with regards to the content you need to keep and transfer to your new site, and the content you can safely discard.
Content migration audit tools and requirements
You will need access to a number of tools to pull your website content and analyse its performance. We have listed below a few platforms and tools that we find useful to access the data necessary to assess your website content.
Google Analytics and Google Search Console To view performance metrics, such as traffic levels, organic traffic search terms and important KPIs such as conversions and user engagement metrics.
Google Keyword Planner – To view keywords search volumes on Google
Ahrefs & SEMRush – To view what keywords your website ranks for and its backlinks
Majestic – To access backlinks data and referring domains authority data
Screaming Frog – To find and export all URLs on your website
Microsoft Excel – To collate and organise your content SEO audit data
Planning your content migration audit
You should start planning your website content migration audit right after making the decision to migrate your website. It is likely that some of your website content does not need to be migrated, and by assessing how much content you can safely discard, you can better assess the amount of work and investment required before, during, and after the migration.
Another reason why content migration audit is one of the first tasks you should undertake in your migration project is because it is a large task, requiring a lot of analysis and to run additional manual checks. Therefore, the sooner you begin, the more efficient your entire migration process will be.
The five steps of a pre-migration SEO content audit
Step 1: Define your success metrics
This step is crucial and will impact your entire content SEO audit process. What you want to define here is what you want to gain from this audit and how you define content SEO value.
Do you want to solely identify content you can keep and content you can discard, or do you also want to find areas that could be further optimised for search and drive more traffic to your site?
Do you want to find the content that doesn't match your branding anymore and should be updated, or pages promoting past events?
You also need to think about your evaluation criteria and how you measure content SEO performance. Do you focus on traffic and conversions, or do you also consider user engagement metrics such as time spent on a page or its bounce rate?
Define your success metrics in line with you company goals to ensure your content SEO audit doesn't only help you manage your website migration but also serves your content and SEO strategy. Once you have established your performance metrics, you can start collecting your pages' data.
Step 2: Extract your website pages
Extract all your website pages and all content types (including PDFs) using the spider software Screaming Frog and export all internal pages. We would recommend that you also download all website URLs listed in your Google Analytics All Pages report and in your Google Search Console indexed pages reports to compare them with the URLs discovered by Screaming Frog, so you can make sure that no indexable page has been missed by the spider software during the website crawl.
Step 3: Extract your pages' performance data
To assess your pages' SEO value and ensure that no page with good ranking signals or that are valuable to your website users gets lost during the migration, you will need to extract the following performance metrics:
Rankings
You may already track your website's rankings for your defined target keywords, but there might be a lot of other keywords your website is ranking for that you want to maintain with your new website.
To understand your URLs keyword visibility, you can use tools like Ahrefs or SEMRush to export your keyword data and view all keywords your website is ranking for.
To assess the value of each ranking keyword, research and export the average search volume for each keyword on Google using Google Keyword Planner.
Backlinks
To ensure you don't delete pages that have high quality backlinks, which could negatively impact your website authority score, you will need to export your backlink data at URL level. You can use SEO tools such as SEMRush, Ahrefs or Majestic to export backlinks to your website pages and gain data about the quality of these backlinks.
Organic search performance metrics
Here we will focus on your website search performance on Google, which is likely to be the search engine driving the most organic traffic to your site.
Google provides great information with regards to your website listings visibility and engagement on search result pages, and this information can be found in Google Search Console.
In your Google Search Console account you will be able to see how many times your web pages have been displayed for different search queries – pages' impressions - how many clicks your pages have received, and what's the average click-through-rate on your pages. This information is incredibly valuable to understand what pages search users actually click on but also to view the pages that need a bit more SEO love in order to capture users' clicks, whether it is through amending the page Meta Data or adding Schema markup to your pages to provide valuable information directly in search result pages.
If you would like to learn more about how Schema markup can benefit your website, check out our guide to structured data for ecommerce websites.
To view your website pages' engagement metrics on Google results, navigate to your Google Search Console account and export your pages' impressions and CTR data for the past 2 years from the Performance report.
Pro tip: Show the maximum number of rows per page in the report before exporting the data.
Organic traffic performance metrics
You can get a lot of interesting data you can get from your Google Analytics report. However, you will have to review a lot of pages and metrics when auditing your content for a migration, so to make this process slightly easier I recommend focusing on a few key performance metrics to assess the SEO value for your pages:
All Channel Sessions – I know I know, this isn't "just SEO", however you will want to extract your pages' sessions from all traffic channels to ensure your pages that are valuable for other channels are migrated onto your new website, such as social or email campaigns landing pages.
Organic Traffic Landing Pages Sessions – This shows you how many visits your pages received from clicks on search engines' organic results
Organic Traffic Landing Pages Average Time on Page – Understanding how long users spend on your pages gives you a good indication of how engaging and valuable your content is to your users
Organic Traffic Landing Pages Conversions – These are likely to be the most important performance indicators you want to include in your content audit document. Export your conversion data for your organic landing pages, including user defined engagement conversions such as lead generation form completions and, of course, your e-commerce conversion data, including conversion rate, transactions, and revenue.
You should now have a few substantial Excel spreadsheets in your download folder to work with. Next, I will show you how to organise this data and create your content SEO audit master document.
Step 4: Create your content audit master document
Start with your URLs
You should have three data sources to list all your website pages' URLs: the Screaming Frog crawl data export, with all pages discovered by the spider, the Google Analytics All Pages data export and the Google Search Console indexed pages list.
Copy these three documents URL data in a new Excel document and remove duplicates to create a complete list of your website URLs.
Create your columns and pull the data
After adding all website URLs in the first column, you can create the other columns in which you'll import the data you have extracted in the previous step. You can organise these columns as you wish, but if you need a bit of guidance, here is the order I like to follow:
URLs – Include all URLs from Screaming Frog, Google Analytics and Google Search Console (with duplicate URLs removed)
Page Title – Using a VLOOKUP function, you can pull your pages' titles from the Screaming Frog data extraction.
Disclaimer: you will need to use a VLOOKUP function to populate each column in your document, pulling data from the spreadsheets downloaded in Step 2.

Pro tip: If Screaming Frog has missed URLs during its crawl of your website, you can indicate these URLs to the tool by switching from Spider mode to List mode and pasting all URLs not originally crawled. Launch a new crawl for these URLs only, export the crawl data and add it to your Screaming Frog internal URLs spreadsheet.

All Channels Sessions – Using a VLOOKUP function, pull all channels sessions for each URL from the Google Analytics data export in this column
Organic Landing Pages sessions – Populate this column with the organic landing pages sessions data for each URL from Google Analytics
Back Links – This column should list the number of backlinks for each URL from your Ahrefs, SEMRush or Majestic data export
Ranking keywords – Extract the ranking keywords for each URL from your Ahrefs or SEMRush keyword ranking data export
Keyword Average Search Volume – Pull the average search volume reported in your Google Keyword Tool export for each keyword listed in the Ranking Keywords column.
Google Search Impressions – Include the number of impressions for each URL from the Google Search Console data export
Google Search Clicks – Include the number of clicks for each URL from the Google Search Console data export
Google Search CTR – Pull the average CTR for each URL from the Google Search data export
Organic Landing Page Conversions – You may need to create a few separate columns depending on the types of conversions you track on your website. Pull the number of conversions for each URL from your Google Analytics data export
Organic Landing Page Transactions – Populate this column with the number of transactions recorded for each organic landing page, from your Google Analytics export
Organic Landing Page Revenue - Populate this column with the revenue generated by each organic landing page, from your Google Analytics export
Define your action labels
As you go through your pages and analyse their SEO value, you will find that sometimes defining the best action for a page isn't as simple as "migrate" or "don't migrate". Some URLs request further analysis, sometimes because they don't present great SEO value but you feel that the page could be useful to demonstrate your brand identity or expertise, sometimes they need to be manually reviewed by another team, or you may think that their content is valuable but they haven't been optimised and allowed to reach their full potential.
To ensure pages that are pages that don't present SEO value but that are valuable to your business don't get discarded during the migration, you must label them for further analysis.
Here are a few label suggestions you can use when auditing your pages ahead of a website migration:
Migrate
Don't migrate
Optimise before migration
Consolidate
Redirect
Request further analysis by [person] and/or [team]
It is always good practice to associate your labels with colours to easily visualise and filter your data.
Step 5: Analyse your content SEO value
It is now time to review your pages' data to establish what content is worth migrating to your new site, the content that needs updating and the content that can be removed without heavily impacting your website search performance.
In this final step you will need to prioritise the performance indicators that are the most important for your business. Transactions and revenue are likely to be the most important indicators for your e-commerce website, so you can start by labelling pages generating revenue as worth migrating.
Pages ranking for your target SEO keywords and pages generating good levels of organic traffic should also be migrated, to avoid seeing a sudden loss of organic visibility and traffic post-migration.
The pages not showing great levels of traffic or revenue ought to be analysed further; are they ranking for keywords that are niche but valuable to your brand? Do they help user understand your brand purpose and identity? Are users, even just few of them, highly engaged with their content? Do they have high quality backlinks worth preserving?
It is important not to rush your decision to not migrate content. You should view this content audit as an opportunity to determine what content could work harder for your business and needs updating or to be optimised further. This may imply hours of manually checking pages, especially for large websites, however this is necessary to avoid damaging your website SEO performance and user engagement.
For e-commerce websites, you may also find a large amount of discontinued product pages in your list. Before you decide not to migrate these pages, assess their SEO value carefully: are they ranking for specific keywords? Do they achieve good visibility on search results? How many organic sessions have they received in the past two years? Are there backlinks pointing to them?
Discontinued product pages presenting good SEO value must be permanently redirected to the most relevant page on the new website in order to pass their link equity to the destination page.
Concerning permanently discontinued product pages that don't present interesting SEO value, you can choose not to migrate them to the new site and return a 410 status code, which indicates to search engines that the pages are no longer available, or a 404 status code, if you are not sure that the page should be permanently removed.
Over the years we have delivered over 100 website migrations, helping global brands such as The Body Shop, Visa and Menkind along with smaller businesses launch new websites while growing their search visibility. If you are planning to launch a new website and need SEO migration advice, please get in touch.