Leveraging Pinterest To Generate Maximum Traffic To Your Site
Technological advancements have overtaken the world. Most of the world's population is occupied by the excessive use of gadgets and social media. According to Statista, the active global population of social media users has hit 3.96 billion. Social media platforms are the go-to platforms for people nowadays.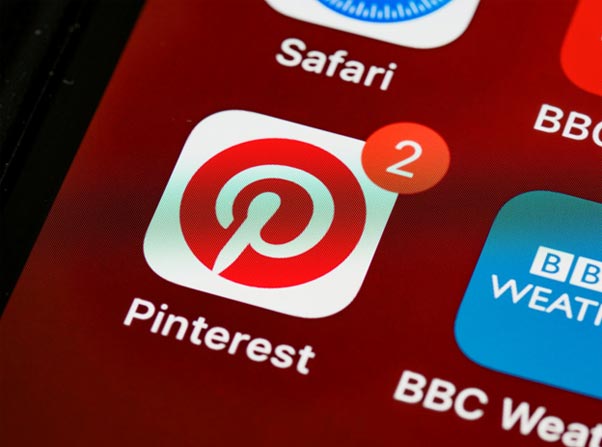 But, when we talk about social media platforms, the famous names hit our minds, like, Facebook, Pinterest, YouTube, Instagram, and many others. These platforms are great to get maximum traffic to your website and increase your brand image. Pinterest is a highly visual virtual pin-board that allows access to billions of images from the World Wide Web and that can help you achieve your website traffic goals in a fun way. Pinterest users have now reached 416 million worldwide which means Pinterest could serve as a booster to your ecommerce business in these struggling times.  
How to use Pinterest for website traffic?
Here are the top nine best ways to generate maximum traffic to your website with Pinterest.
1) Create a business profile
First things first, you'll need a business profile on Pinterest.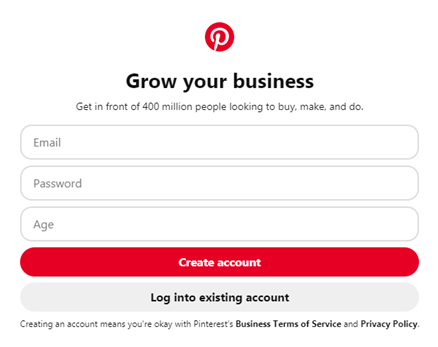 The first step is to sign up for a free Pinterest Business Account, or you can convert your existing account to a business profile.
After signing in, you get access to Pinterest Analytics, which gives all the required and essential information about your pin behaviour.
Pinterest Analytics can only be accessed when your business website is verified.
For maximum traffic, I suggest you use both Rich Pins and Standard Pins.
For example, if your website is for writing services, you can use article pins from standard pins to promote your write-ups with logo, headline, and a backlink to your website.
2) Increase subscribers/followers
Another strategy for using Pinterest as a source of traffic is to increase the follower count on your Pinterest account.
Having a substantial number of followers is paramount. But even if you don't have followers in the millions, you can still manage to get a lot of traffic.
Several businesses have followers in the thousands and with good board design they are generating an eye-opening amount of traffic.
What is the trick behind this? The trick is relatively simple. You just have to create pins that appeal to your non-followers.
Post relevant pins that attract the audience in your niche.
Your created pins will then show in relevant interest feeds increasing the potential traffic to your website.

3) Pin images 
Pinterest is all about the images.

It is a visual site so high-quality images are of great significance.
For many ecommerce brands, you will already have a wealth of product images but, if you wish to attract more traffic to your website, then editorial images of your products beign used will be ideal.
You can also use high-quality stock photos for your Pinterest boards. You can take pictures from Pixabay, Morguefile, etc.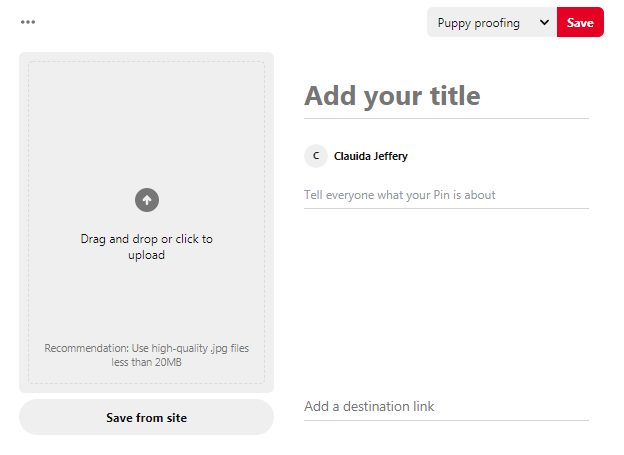 Another pro tip is to add vertical images to your pin. According to Ali, the founder of Gimme Some Oven, vertical images help her drive more than 1 million page views a month.
4) Use relevant keywords
Keywords are useful in almost every marketing channel.
The first step is to add a relevant keyword to each of your Pinterest board titles.
Keep the titles of the board simple with no more than 1-4 words.
You must also add 2/3 keyword variations to each of your board descriptions to maximise your chances of reaching as many people as possible
5) Pick the right time to pin
Another chance to leverage more traffic to your website is by pinning at the right time.
29% of the Pinterest users are regularly active, so it can be an excellent strategy to decide to pin daily if you have the resources, or weekly.
Pinterest is a go-to platform for women with female usage at 41%, and male usage at around 16%.
According to HubSpot, the best time to pin is between 8 pm to 11 pm.
6) Pinterest group boards are a must
Joining group boards to pin and attract massive traffic to your website is still a good strategy.
In group boards, there are more contributors, and each can add their contributions.
You just have to find the right group board and publish your pins regularly to maximise the results.
To find a list of the best group boards, you can visit PinGroupie.com.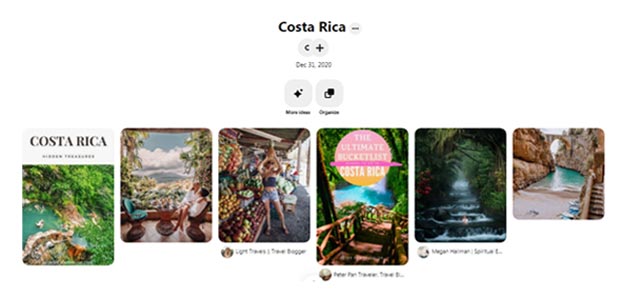 7) Use images with text
Adding text to your images on your Pinterest account is a great practice for driving more engagement and pins. Many online platforms today use a custom essay writing service for support with creative copywriting for catchy taglines and write-ups.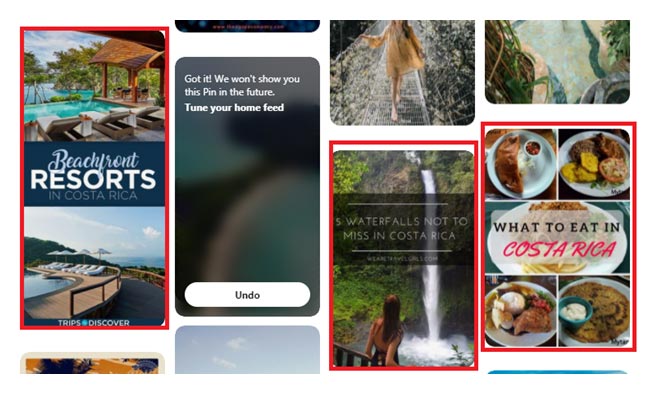 8) Pin smartly and consistently
Consistency always breeds results, no matter what you do. Consistency is the key to success.
Adding ever-green content with catchy images is vital but it requires consistency.
You can pin 5 times a month or 20 pins a day, but the more you post the more traffic you'll likely attract.
No matter if your account is mature or brand new, Pinterest can always bring you more new visitors to your website.
9) Optimise your pins for clicks
Whilst a picture is worth a thousand words, you can also ensure your pin wins the click as well as the pin.
Use the description box to entice Pinterest users to learn more or buy.
Make your pins helpful, precise, interesting, actionable, and engaging.
Add calls to action such as 'Buy now' and 'Learn more' to your pins.
It's a wrap!
There's 9 tactics you can use to increase traffic and drive more ecommerce sales to your website using Pinterest.