How to Use Influencer Marketing to Boost Your Ecommerce Sales
What is Influencer Marketing?
Influencer marketing is a type of marketing in which businesses cooperate with people that have a large audience to boost brand awareness. Businesses may ask an individual with a large fan base to post social media content promoting their products or services. Users frequently follow influencers they trust on social media, so if they come across them displaying your brand, you have a good chance to increase your conversion rate.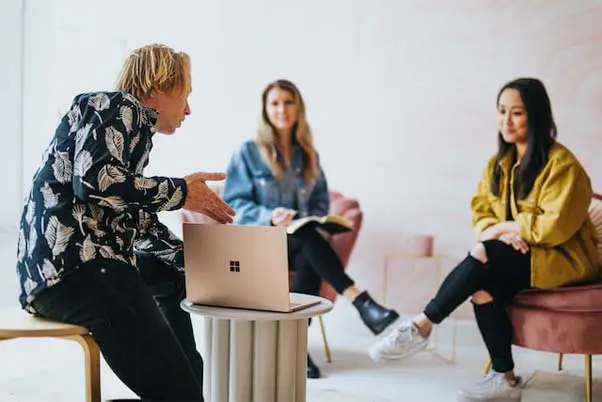 Reasons why you should consider Influencer Marketing in 2023
Precise Targeting
Increasing interaction on your social media posts is a challenging task. Having lots of followers will not bring results if they do not interact.
Identifying and targeting the appropriate audience is an essential element of any marketing strategy. Yet, it is usually a time-consuming process that requires a solid understanding of your potential consumers. Influencers help you skip this phase since they have already done this work. You only need to confirm that the influencer is suitable for your niche and that their social persona matches the concept of your brand.
Increased Credibility and Trust
The major strength of influencers lies in the trust of their audience. This trust allows them to build a loyal fan base. When an influencer provides honest reviews about your product or service, it is seen as a credible testimonial. It improves your brand's name and reputation.
Thus, working with influencers might help you gain the trust of their audience. In the long run, this allows you to grow a strong army of brand enthusiasts. It raises brand awareness even further, allowing you to generate more revenue.
Enhanced Audience Engagement
Increasing interaction on your social media posts is a challenging task. Having lots of followers will not bring results if they do not interact. This is where influencer marketing may be beneficial. Working with influencers enhances the quality of your content and makes it more user-centric. This type of content is more likely to get the attention of your target group.
Cost-effective
Another significant advantage of adopting influencer marketing is its low cost. If you opt to use this strategy, you may see a considerable return on your investment if you work with the right people.
How to develop an Influencer Marketing Strategy
Now that you have decided to include influencer marketing in your entire marketing strategy, it is time to get started. Developing a strategy helps guarantee that your approach is precise and methodical. You will understand exactly what you want to gain from influencer marketing, and you will have a method in place to track your progress. Here are five steps to guide you through your influencer marketing strategy.
Identify your goals: Every successful strategy starts with identifying goals. When considering influencer marketing, you may set a variety of goals for your campaign. Working with influencers can accomplish more for your business than just generating sales, such as building brand awareness, attracting new customers, and increasing lead generation.
Determine your audience: An effective influencer marketing plan requires engaging the appropriate audience with the appropriate tools and influencers. The first step is to determine who your target audience will be for your campaign. Creating user personas is an excellent method to ensure you understand who you are attempting to target. Whether you want to reach out to a larger part of your existing audience or a completely new one. Check this blog to know more about personas!
Set a budget: Setting a budget enables you to calculate how much money you can spend on influencer marketing. This might be helpful if you're directly paying influencers for their services.
Find the most suitable influencers for your business: It is advised that you take your time in locating the appropriate influencers. Since you won't be able to control every post, an influencer makes once you begin collaborating, you can get a decent understanding of what to expect by examining how they currently use social media.Consider the following questions: Who do you wish to collaborate with? Who is their audience? Do you want to work with a social media celebrity? Or do you want to collaborate with someone who has a considerable following in a specific industry?
Track metrics: While traditional marketing has easy-to-measure outcomes after a campaign release, influencer marketing is harder to measure. Here are some ways to determine the effectiveness of your influencer campaign:

Affiliate links.
Monitor website traffic before, during, and after the campaign.
Create promo codes.
Monitor impressions
Conclusion:
Ecommerce businesses should consider collaborating with influencers to benefit from the important role that social media channels and content creators play in the journey of internet transactions. Due to its impressive ROI, high engagement rates, and strategic targeting, influencer marketing has identified itself as a critical marketing channel for ecommerce brands. Businesses can achieve their objectives through influencer marketing by using the credibility of influencers. Finally, we can assume that influencer marketing is one of the most effective approaches in the ecommerce sector.