Live Event: How to Maximise Your Ecommerce Revenue Over the Black Friday Shopping Period – Brighton SEO 2019
ThoughtShift's Digital Strategy Director, Alexandra Coutts will be sharing her Black Friday SEO expertise at this year's Brighton SEO event. Alexandra will present, how consumer expectations and purchasing behaviours over the Christmas period have varied every year for the past 5 years and how to effectively utilise these insights.
If you're looking for actionable steps that you can take away to ensure you maximise your ecommerce revenue over the next Black Friday period, then this is the talk for you.
These highly effective SEO tactics are based on detailed analysis of search results and trends in consumer ecommerce websites' performance across the last several years.
With Black Friday being the most competitive season in ecommerce, across all digital marketing platforms, you will want to reap the benefits of Alexandra's years of experience.
It is sometimes in the finer details that result in you losing out to a competitor at this crucial and highly profitable time. The talk will show you how retailers can ensure they take full advantage of this period, whilst avoiding those devastatingly common pitfalls. You can take away and implement Alexandra's proven strategies to ensure you don't lose out and become yet another Black Friday Casualty.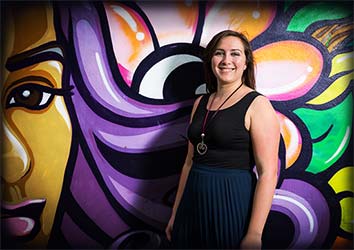 With over 9 years' experience in the industry, Alexandra's solid understanding of SEO and the intricacies of digital marketing are invaluable to developing ThoughtShift's innovative service.
Alexandra will be show casing and sharing her expertise specifically on Black Friday SEO. If you need to know where to start or you'd like to discover some quick wins and top tips, to make sure you nail your next Black Friday strategies, then come and take advantage of this wealth of knowledge.
This is the perfect opportunity to develop your skills and discover new industry tactics that really work. You can catch Alexandra's talk at Brighton SEO on the 12th April at 10:25am, Syndicate 1 & 2.
Grab yourself a ticket here - https://www.brightonseo.com/register/