Pandemic-Proofing Your Digital Marketing for 2022 and Beyond
Digital Marketing in a Post-Lockdown World
When the world turned upside down with the outbreak of Coronavirus, businesses had to rapidly adapt their communications and digital marketing campaigns. If you are a business owner or marketing manager, you may have felt unsure on how to approach this new unchartered territory.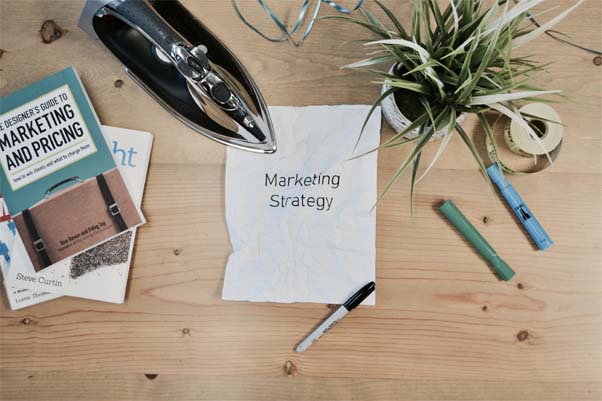 When the outbreak emerged and the world consequently went into lockdown, many used entertainment, distraction, and comedy to cope with the seriousness of the situation. With entertainment apps such as TikTok seeing UK downloads increase by 34%* when the lockdown was announced. It was clear any business or campaign that entertained, was going to be a winner. However, the crisis is and was no laughing matter. So then how are businesses continuing to navigate this fine line between lifting people's spirits and coming off as insensitive.
Building relationships, displaying empathy and humanising your brand is the best bet for 2022
This article looks back on brands that got it right during the lockdowns last year to inspire new ways of approaching your digital marketing campaign plans for 2022.
Don't Miss the Opportunities
The Coronavirus has impacted every single person on the planet in a unique way. Which makes the task of connecting to your target audience extremely tricky. The best approach is to focus on communicating your brand's values and identity through your marketing efforts. Whilst also providing something useful or entertaining for your consumers.
Consumers were quick to judge and condemn brands getting it wrong during the pandemic, because they were less preoccupied with their regular work and social life commitments. Any brand that was seen to be pushing the sale at this time could have been viewed as insensitive. This may have made businesses feel that they should halt paid marketing campaigns and resume once this has all blown over. However, what they were not seeing is the opportunity in this new business landscape.
Consumers will remember and return to those brands that provide value without pushing for a sale. Building relationships, displaying empathy and humanising your brand is the best bet for 2022.
Brands That Got it Right
Here is a run through of 3 brands that got this right! From these campaigns you will see how they adapted their marketing efforts to suit the current business landscape.
1. Mental Health Charity CALM – Virtual Lock In
CALM (Campaign Against Living Miserably) is a leading movement against suicide. They provide mental health support to those struggling themselves or to those who want to support others. During this extremely challenging time, people are needing their services more than ever. So, what did Calm do to ensure their presence was known to those in need?
Calm created a virtual lock in live on Instagram. Knowing that people were needing uplifting experiences at this time as well as support, they teamed this together perfectly. With live performances from Years & Years, DJ sets from DJ Yoga and quizzes hosted by Love Island's Chris and Kem, the virtual festival provided a positive distraction.
The premise of the lock in was to create a sense of connection and togetherness. Each act focused on the importance of being heard which is exactly what CALM offers. What you can take from this is the way in which CALM underpinned the entertainment factor with the important message of connecting with those around you. CALM brought people together through the medium of entertainment to combat the sense of aloneness, whilst pushing the importance of their services. CALM successfully communicated their company values and services, whilst at the same time providing something useful and entertaining to their audiences.
Calm chief executive Simon Gunning said.
"This is why we want to give people a fun evening to help them take a break from all that's happening, but also remind them that we are here should they need us."
2. Double Tree
Double Tree is an American hotel chain which is part of Hilton Worldwide. Whilst travel plans and hotel stays were not possible during the lockdown, Double Tree wanted to ensure they stayed front of mind. What better way to do this than to help its customers recreate their signature chocolate chip cookies in their own home. What makes this campaign even more appealing is that this is the first time the recipe has ever been revealed.
Shawn McAteer, senior vice president and global head of DoubleTree by Hilton said, "A warm chocolate chip cookie can't solve everything, but it can bring a moment of comfort and happiness."
"We hope families enjoy the fun of baking together during their time at home, and we look forward to welcoming all our guests with a warm DoubleTree cookie when travel resumes."
By letting us in on their top-secret recipe, DoubleTree are allowing its customers to bring a bit of DoubleTree into their homes. Not only keeping their brand front of mind but also reigniting fond memories or previous trips and stays with DoubleTree. Genius!
What you can take from DoubleTree's campaign is how they turned one of the most memorable aspects of their brand into something useful that their customers can do and enjoy at home.
3. IKEA – Stay home campaign
When most of the world's population was advised to stay home, many took this as an opportunity to complete some long-awaited home improvements. Great news for homeware and DIY stores. You might then have predicted companies like IKEA to begin promoting hard sells, deals and promotions to capitalise on the opportunity. Instead, IKEA Spain went for a more heart felt approach.
Recognising the difficulties many may face when asked to stay indoors. IKEA understood how this may spark a negative attitude towards our homes. IKEA helped its customers begin to see their homes in a new light. Reminding us that the home is the place where your children have grown up and where you have celebrated good news.
The video campaign personifies the home to help its viewers build that loving connection to their homes. The ad prompts you to remember the time when you first viewed your home, undoubtedly sparking the exciting and fond memories of purchasing or moving into a new home. Simultaneously reminding us of a time when our future outlooks were much more positive and joyful.
The ad does not focus on sales or suggest home renovations, instead is plays on how the home can be a place to turn things around. With a clip of a dancer spinning in his living room, the words "maybe it's time to re arrange the furniture" appear on screen. Once again, helping to shift perspectives and encourage creativity.
Here IKEA were supporting the government's message to stay home but instead of making us feel locked down, restricted, and afraid, IKEA sparks comforting and joyous feelings of being at home. Not only is this a calming message, IKEA knows that consumers are far more likely to purchase items for their home if they are in a positive mindset and seeking to create a safe and cosy environment.
Applying it to Your Brand
If you are wondering how you can take these insights from brands that got it right and apply it to your own marketing campaigns, here are some prompts to get you started;
How can you communicate company values and services, whilst providing something useful and entertaining?
How can you invent ways in which your consumers can experience your brand at home?
How can you shift the focus away from the hard sell and instead focus on how you want your audience to feel when consuming your marketing content?
If you would like to learn how to maximise your companies' impact with a data lead digital marketing strategy, request a free digital marketing consultation here.
Resources:
*Mobile industry analysts Sensor Tower