Seven eCommerce Trends for Fashion 2018, and three more for 2019
The fashion industry is as big as it is diverse. Ranging from Christian Dior and Nike with $43.6 billion and $33.8 billion in sales respectively to one-person businesses sourcing and selling to a market they have identified and learnt how to serve, eCommerce is vitally important to any successful fashion business. Mintel found:
Brits are set to spend £16.2 billion on online sales of clothing, fashion accessories and footwear in 2017.
Just under seven in ten internet users in the UK have bought fashion items online in the last 12 months
Over the next five years, the UK online fashion market will continue to see strong double-digit growth, with the market forecast to increase a further 79% by 2022, reaching just under £29 billion.
With all that in mind, here are our fashion ecommerce trends and predictions for 2018 and a few for 2019.
1. Menswear keeps selling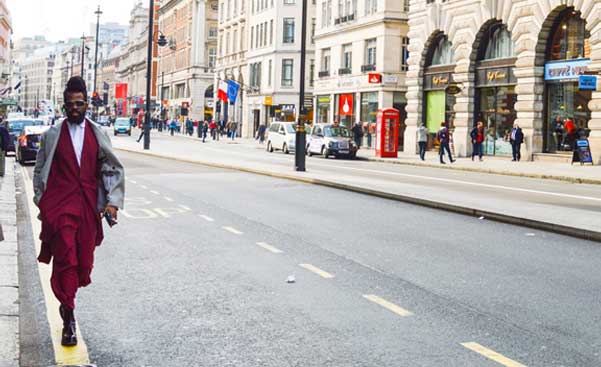 Menswear will continue to grow in importance throughout 2018. Men have more buying power with the gender pay gap narrowing depressingly slowly. On average, UK men earn 14% more than women and at the current rate of change it will take 100 years to disappear completely. There are regional and age differences but for the meantime men have more in their pay packets and potentially more to spend on fashion.
The men's UK clothing market grew by 22% from 2011 to 2015
It's not just about disposable income, it's also about priorities. And for whatever reason, be it the popularity of athleisure wear, more image aware men or designers recognising the market, the men's UK clothing market grew by 22% from 2011 to 2015 and there is every reason to expect it will continue. Online, the growth is even more pronounced. According to IbisWorld, online menswear sales will see an annual average growth of 14.2% in the UK between 2015 and 2020.
2. Clever companies side step the race to the bottom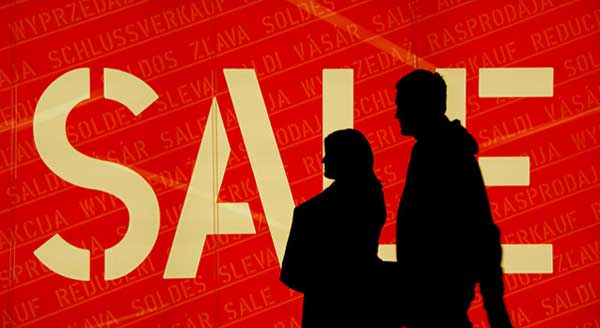 With 75% of fashion in the USA sold subject to a discount or in a sale (Business of Fashion) there are obvious dangers in focusing on price rather than value.
A quarter of customers globally never buy clothes full price. While 42% of consumers will wait until the sales to buy an item, 81% are then disappointed, or very disappointed wither because the discount is not big enough (51%) or because the item is either not available or sold out (79%). So there is a lot of unhappiness out there. And interestingly there is some evidence that discounting damages a brands reputation. According to Retail Week / Connect , 11% of male consumers and 8% of women question the quality of clothes if brands make too many discounts while 5% say they do not trust retailers who frequently discount items.
We predict that clever retailers will focus on emphasising the value of their products, getting the price right, and ensuring that shoppers are able to find what they want when they want it.
3. The two ages. Fashion for millennials and pensioners
By 2025, a third of the global population in developed countries will be over 60. And those 60 plus consumers are online looking for clothes that make them feel good. (Business of Fashion) 60 year olds today are more likely to have dressed in bin liners and put crazy colour in their hair than they are to be looking for a nice comfy cardy. When Archie Norman became Chair of Marks And Spencer he was quoted as criticising the store for it's focus on the over 55s. (The Guardian) Maybe the point is that the clothes look like they are designed for the over 55s. This is now a major demographic and retailers who meet their needs will be accessing a growing market with disposable income.
The other major demographic are our good friends the millennials. As of spring 2016, millennials are the largest living generation in the United States; over the next decade their total income of $1 trillion is expected to grow to be 30 percent more than that of Generation X and 7.5 times that of the Baby Boomers (ref 3: 60 PEW Research Centre; Bank of America, Goldman Sachs; US Census). Four fifths (81%) of millennials have bought fashion online in the last year (Business of Fashion).
What we know about Millennials is that they are tech savvy and demanding. They know what they want and they want it straight away. For fashion retailers that means understanding the audience and ensuring there is as little as possible between them and their object of desire. It also means using search and filters to get the shopper to their intended purchase as easily as possible. According to Rakuten,74% of consumers say they are more likely to use a website which has a comprehensive and easy to use search function. 77% of online users use search functions with 37% using the search box and 27% using search box and filters. The choice of filters very much reflects a retailer's understanding of their customers. If Analytics show that potential customers are looking for 'off the shoulder' or 'bardot tops' then that's something to put in the filters.
4. Technology, but not for its own sake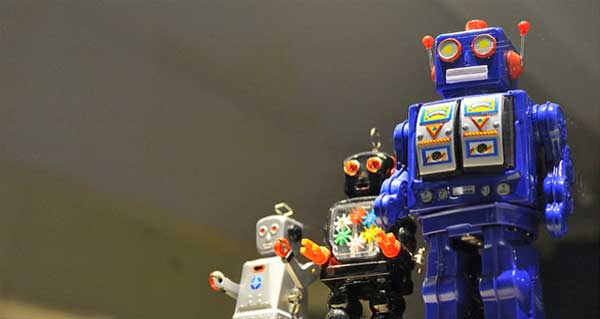 L'Oreal's Make Up Genius is, indeed, genius. The mobile App which enables users to see what the application of various products will look like on their own faces means L'Oreal can collect data from over 20 million customers and provide each of them with a personalised service. And, of course, they can buy straight from the App. There is nothing like it for Fashion, yet. But watch out.
Meanwhile Rakuten, Japan's answer to Amazon, bought the Estonian start-up Fits Me and are applying it to several of their brands. They found that almost half of the consumers they surveyed said that items not fitting well when they arrived was a barrier to them buying online. Having collected a series of measurements from the shopper they use their technology to just display items that will fit. As well providing a less frustrating experience for the shopper they also reduce costly returns. Half (50%) of online clothes shoppers have returned fashion items they purchased online, rising to 56% of female online clothes shoppers and 60% of women aged 25-44.
Size matters
Plunkett Research found that 67% of American women were "plus-size", US size 14 or above. However, according to NPD Group (ref 8), only 18% of clothing sold last year was plus-size (The Economist). The market for plus-size clothing is worth around $20.4 billion. While pureplay specialists such as Navabi have championed stylish and sexy clothing for curvy women, mainstream brands including Forever 21 and Nike have introduced or increased their plus size offerings. We predict that in 2018, more fashion retailers will wake up to the fact that by not catering for the shape and size of real sized people rather than undernourished models they are leaving money on the table.
6. Sustainability
Fast fashion will never be green. Buying the shiny new latest trend and disposing of it the next minute to buy the even shinier, newer, more desirable item is the antiphrasis of sustainability. That's the difference between style and fashion. According to Jill Standish, Managing Director of Accenture Retail, "Consumers, particularly Millennials and Gen Z's, are becoming increasingly attuned to sustainability challenges, leading to changing shopping habits and expectations ...". This has led to the use of novel fabrics such as bamboo and even orange fibre, subscription services such as Rent The Runway that give access to luxury and high end pieces for a monthly fee and a resurgence of vintage and 'pre-loved' fashion outlets.
Giants H&M, Mango and Zara have all launched sustainable collections and ASOS have introduced an eco edit. Meanwhile smaller, niche brands like footwear specialists Po-Zu have sustainability and ethical production at the heart of their business and command the loyalty and custom of an increasing and enthusiastic customer base as a result.
7. Welcome to Black November
We've been heavily involved with Black Friday since we opened our doors in 2011. It started as a day in the USA, spread to the UK via Amazon, was joined by Singles Day in China, now the biggest day for spending online world-wide. What we've noticed is a growing trend for companies to release at least some of their offers in advance of Black Friday and to continue their offers after. Amazon and Argos have Black Friday Week. Currys PC World have already stretched it to a Black Friday Fortnight.
Meanwhile we know that shoppers are searching for Black Friday deals earlier and earlier and both delaying special purchases and buying Christmas presents in advance. With a considered, planned strategy online fashion retailers can take advantage of the excitement and anticipation. We have two predictions for 2018. Firstly, someone, somewhere will declare 'Black November'. Someone else will start a campaign to 'Keep Black Friday Special'.
Three Fashion Marketing Trends for 2019
.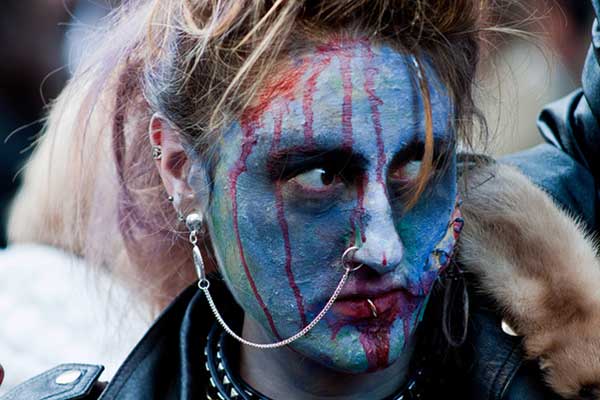 Darwin found that the battle for survival wasn't won by the strong or clever, it was won by those most able to adapt. Successful companies are already thinking about 2019 and beyond but their plans are agile and change in response to the market, technology and, most of all their customers. That means gathering data, analysis and a planned strategic response. All of which is a somewhat longwinded but very valid way of saying that these are our punts for 2019 but we reserve the right to change our minds over the next twelve months.
1. Brexit and the fashion industry
The biggest event in 2019 may, or may not be Brexit. When it comes to the UK's membership of the EU, the single market and the customs union 2019 may be the end, the beginning of the end or the beginning of something which feels more like a rebrand than a fundamental change. In any event the risk analysis, scenario planning, doom, gloom and tempered optimism will continue. Any impediment to cross border trade, for consumer garments or raw materials will be damaging. Consumers expect to be able to buy online as and however they want. Complicated customs tariffs, surcharges and delays will be deeply unpopular. We predict that no politician will enjoy the wrath of an army of frustrated millennials who find their ability to buy fashion online across Europe restricted. And the industry won't be best chuffed either.
2. Punks not dead
Punks not dead, nor is Mod, Goth, Hippy, Acid House or Disco. As the ranks of older online fashion shoppers increase their affection for the clothing of their youth cults will endure. Retro specialists will continue to do well but expect to see clothing inspired by the youth cults, but maybe with an elasticated waist.
3. And neither is SEO
As a digital marketing agency, we receive countless emails declaring 'SEO is Dead!', but when we see how many millions of pounds in revenue our fashion clients get from this channel, we know SEO is very much alive! The importance of getting your clothing and fashion accessory products found in search engines by the people who want to buy them is as clear now as it's always been.
However, search is evolving and fashion SEO strategies need to adapt. Voice search will become more business critical as the usage of mobiles and digital assistants like Alexa continue to become more prevalent. Even in the fashion industry, image search is under-utilised so optimising image file names as well as social metadata to inherently include keywords when shared is the next major market opportunity. ASOS have already introduced the capacity for shoppers to upload pictures they have snapped and to suggest items based on them. If you can get your customers adding tags and descriptions for you - even better!
There's a lot more to fashion digital marketing than Search Engine Optimisation alone, but it's our most confident prediction for eCommerce fashion retailers for 2019. Yes, SEO will be harder as the current fashion behemoths continue to sharpen their strategies, especially for new market entrants, but whilst it's already contributing between 40-70% of online fashion revenues and driving instore footfall through local SEO, it's definitely worth investing in 2018.
To keep up-to-date with all the latest eCommerce marketing trends and statistics, subscribe to our ThoughtShift Guest List, or ask us for a free digital marketing analysis.