To raise awareness of Whitehawk Food Bank and the 1,109,309 people in crisis who needed emergency food supplies from across the UK in the last 12 months, ThoughtShift is launching a Reverse Advent Calendar Charity Challenge to provide people in Brighton with essential food and household supplies over the Christmas period.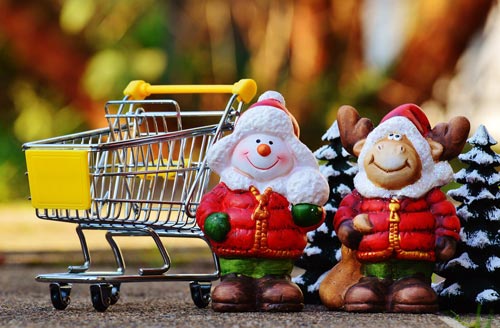 The ThoughtShift team will be collecting food and household items for the Reverse Advent Calendar Challenge throughout December. ThoughtShift will then be nominating others to join in the challenge with them to increase the impact of these important donations at Christmas. Donations can be given in three ways:
Food donations dropped into the ThoughtShift offices, 3rd floor Montpelier House, 99 Montpelier Road, Brighton, BN1 3BE
Food donations dropped directly to Whitehawk Food Bank, St Cuthmans Church, Whitehawk Way, Whitehawk, Brighton, BN2 5HE
Financial contributions can be made online at https://www.givey.com/whfoodbank
ThoughtShift's Reverse Advent Calendar Challenge will take place from the 1st of December and all donations from ThoughtShift will be dropped to Whitehawk Foodbank by the 21st of December in time for Christmas. 
Whitehawk Food Bank needs donations such as tinned vegetables, tinned meat, tinned fish and UHT milk to provide people with nutritionally balanced meals for three days. Household supplies such as nappies, baby food and razors are also needed.
Almost a quarter of people in Brighton and Hove have trouble paying for basic living costs including food. It is estimated that over 823 people a week rely on food banks in Brighton and Hove, which provide an estimated 1,620 meals to beneficiaries every week. Whitehawk Food Bank which operates as part of the Trussell Trust helped feed 1,217 people in need in Brighton and Hove last year including 513 children.
The Reverse Advent Calendar Challenge is part of ThoughtShift's commitment to partner and fundraise for a range of charities local to Brighton and Hove following the internal appointment of Charity Ambassador Tom Ward and the collective action of the 20 strong team.