ThoughtShift Summer Party 2018
Back bigger and better than last year ThoughtShift certainly showed Brighton how to celebrate this beautiful weather. The team were dressed as a mixture of superhero's and childhood aspirations of what they wanted to be when they grew up!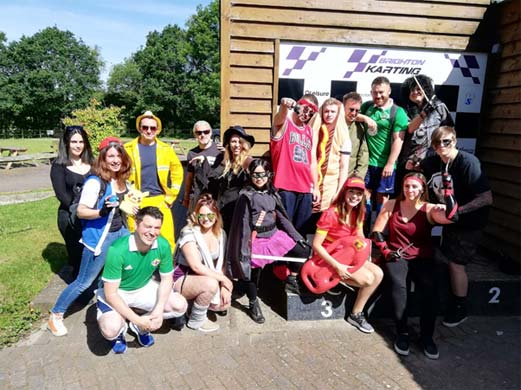 Wacky Races
This year we had not one but two themes and let the team's imagination go wild. We had hotdogs, Top Gun pilots, fireman to Hit Girl and everything in between. First things first we headed off to Q Leisure for a spot of Go-Karting on their fantastic outdoor Go Karting track. Which saw our Top Gun Pilot Rich speed into 1st place, narrowly beating Fireman Alex and Footballer Ryan!
Beach Picnic
What better way to celebrate than with Fish & Chips on the beach for lunch in the glorious sunshine. We were also joined by ThoughtShift unofficial mascot Zuma the Labrador puppy who gave his seal of approval on the chips.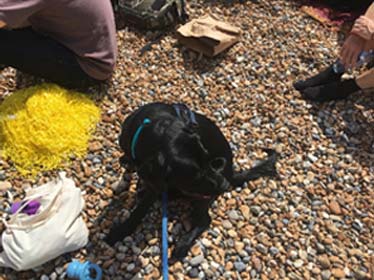 Is it a Bird?
Bellies full it was time for the team to hurtle down Brighton Zip.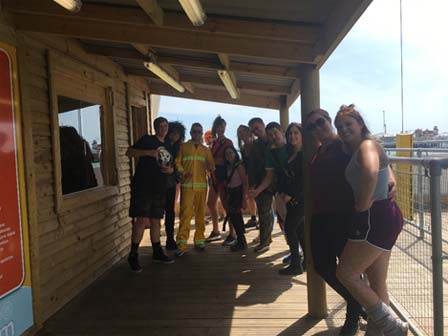 Thirsty Work
After hurtling along the 300m zip line which is the longest in the south coast we headed off for some light refreshments to OhSo Social for the annual ThoughtShift Team Awards!
Winners:
Client Love – Gemma
SEO Geek Award – Alex C
Mover and Groover Award – Lucy
Paid Nerd Award – Rich
Top Tea/Coffee Maker Award – Heather
Punctuation Police – Christopher
A.D.D Award – Charlie B
Carpe Diem Award – Pinky
Feeder Award – Gemma
Early Bird Award – Tom
ThoughtShift DJ – Charlie
Sweary Elf Award – Paul
Social Butterfly – Ben
Sunshine Award – Niamh
Best Beard Award – Ben
Best Fancy Dress
And the prize for Best Fancy Dress goes to Alex J who wore a plastic fantastic fireman's uniform in the sweltering heat! A massive thank you to everyone for making such an effort and for being such an awesome team!
Some Highlights from the Day
Well that's it for another year and an awesome Summer Party. Everyone had a brilliant time and the laughter, much like the beer didn't stop flowing. Massive thank you to AJ and Helen for spoiling us. Until the next event…
Thanks for reading. Follow my contributions to the blog to find out more about Digital Marketing careers and how you can become a part of our awesome team and for a role with our awesome agency.