E-A-T: How Google Changed the SEO Landscape
The tech giant Google has shaped our current lives and changed the way we interact in the business world. Much of Google's work and algorithms remain a mystery, and many try to crack the code on how the search engine works, giving rise to the field of Search Engine Optimisation (SEO). Google's guidelines, mainly the mechanics of E-A-T, may provide us with a better idea of how the algorithm works.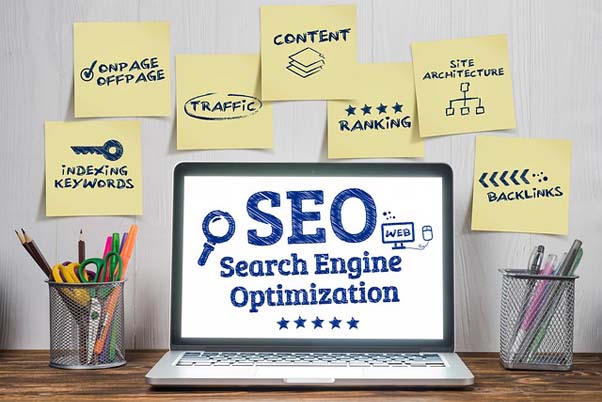 What's E-A-T?
Google's Search Quality Guidelines define E-A-T as expertise, authoritativeness, and trustworthiness. These factors are a metric of the quality of a page or brand. When a page displays content with high levels of these three qualities, it ranks higher on the search engine results page (SERP).
Expertise – This refers to the author of the content and their level of formal or everyday knowledge. How educated is the author on the subject matter? Do they have the background and relevant credentials to support the information available on their website? The main content (MC) creator must show a high level of comprehensive expert knowledge.
Authoritativeness - Suggests the main content needs to have the weight of authority and be a good and reputable source of information. A website publishing content with a high level of credibility is going to perform better.
Trustworthiness - This factor considers if the users can trust the main content, author, and brand published on a website. These three factors serve as pillars on which pages get their ranking. They play an essential role for all pages but are especially significant to a particular category of sites called YMYL.
What's YMYL?
YMYL stands for Your Money or Your Life. According to Google, any page including content that can affect someone's health, happiness, safety, or financial stability is a YMYL page.
Google's algorithms rely on signals in pages to determine the level of authority and trust. The best known of these signals is PageRank (PR), which uses links between websites to recognise authority
Suppose you want to make a retirement investment and when you search for options on Google, the top results that show up are scams. Any false information in health, finance, or safety directly impacts and damages people's lives. That's why Google does not just want to deliver relevant information; they also want to make sure it is correct and truthful.
Websites that fall under the YMYL category are:
Health, wellness, and medical information
Finance, insurance, investment, taxes, retirement planning information
Civics, government, and legal information sites
News and media portals
Shopping or financial transaction portals
Groups of people, in particular information or claims based on people's gender, sexual race, ethnicity, religion, disability, age, and other
Other topics related to big decisions include child adoption, choosing a college, purchasing or renovating a home, and other
Although the E-A-T factor influences the rank of a site, it is even more significant with sensitive subjects that fall under the YMYL category. YMYL pages need to have the highest quality of the E-A-T factors since the stakes are higher with these pages.
History of E-A-T
Google first introduced the concept of E-A-T back in 2014 in their Search Quality Guidelines. The E-A-T factor received further emphasis when Google's informally named Medic Update was released in August 2018. Since then, E-A-T has grown in importance and become a well-known acronym in the SEO world. In the 168-page guidelines released in 2020, E-A-T was mentioned 131 times.
How Google came up with the E-A-T Rules
Google published the "Search Quality Evaluator Guidelines" to "help webmasters understand what Google looks for in a web page." Thousands of human quality raters used this document to evaluate the quality of Google's search results.
Google Quality Raters manually assess and report their findings on the quality of different sites. Even though they don't directly impact the rankings of those particular sites, their feedback is used to improve the overall search algorithm. There is no specific E-A-T score, metric, or threshold. The quality raters look for signals in sites that can be contributed to low-quality or high-quality sites.
Ben Gomes, VP of Search at Google, said in an interview that "You can view the rater guidelines as where we want the search algorithm to go. They don't tell you how the algorithm is ranking results, but they fundamentally show what the algorithm should do."
The Official Google Guidelines
Google's official guidelines is a frequently updated document that Google Quality Raters use as a reference when they rate websites. The last update to this 175-page document was, as of this writing, October 14, 2020. The guidelines define the conditions and signals that correlate with E-A-T.
The Importance of Google Updates
Google updates are important events in the SEO world as they leave a far-reaching impact. As Google constantly pushes for a better user experience, their updates significantly affect a website's rank or visibility.
In an era of fake news and disinformation, providing accurate and truthful information to users is increasingly important
Google's search algorithm and the different factors determining a page's ranking remain secret and get tweaked daily. These small yet incremental changes do not affect sites notably. However, several times a year, Google releases so-called broad "core updates" to their algorithm.
The broad core updates are major algorithm changes intending to adjust the search ranking algorithm to give more relevant results. Most of the time, a core update means that certain websites get a noticeable drop or spike in traffic overnight. The infamous YMYL update disproportionately affected the health and medical sites, hence the Medic name. As a result, many YMYL websites made E-A-T the primary focus of their SEO strategy.
How E-A-T Impacts Every Google Update
In an era of fake news and disinformation, providing accurate and truthful information to users is increasingly important. Google always tries to stay one step ahead and improve the user experience. Many websites try to manipulate the algorithm and use questionable methods to achieve better results.
Google started penalising keyword stuffing, made page load time a ranking factor, and asserted the importance of mobile responsiveness. Their latest update, the "Page Experience Update," which adds Core Web Vitals as a ranking factor, is already rolled out. All of these are efforts to push for quality and superior user experience.
Since Google put a heavy emphasis on E-A-T and especially the credibility of the content authors, many websites tried to cheat the system and fake the signals of a quality page. However, Google's latest Generating Author Vectors patent shows us that by using a trained neural network, they can identify the author of a text, even without it being labeled or accredited to them.
By identifying unique traits of their writing style, Google can assign authorship to content where the author is not listed. Thus, Google can determine if a page has falsely used an expert's name as the author solely to feed their E-A-T.
In the latest updates, we also notice a shift from the term E-A-T to Page Quality. Even though E-A-T is now more focused on websites in the YMYL category, it remains one of the most relevant factors. Regardless of all the changes happening, Google has been vocal about keeping and improving the E-A-T standard with every update.
The PageRank Factor
Google's algorithms rely on signals in pages to determine the level of authority and trust. The best known of these signals is PageRank (PR), which uses links between websites to recognise authority. The PageRank is calculated by the number and value of incoming links to a website.
The original PageRank algorithm was published in 1998 by Larry Page and Sergei Brin and was based on "link popularity." This means that a page ranks higher as there are links to it. The PageRank algorithm was never used on its own and has since evolved and changed.
Google Search is a large and complex system that combines many different factors when evaluating and ranking pages. There are approximately over 200 different variables that are analysed to determine a page's rank.
The Cumulation of SEO signals
SEO is the practice of optimising websites to rank in a high position in the organic search result and drive more traffic to a site.
As Google's algorithms change daily, SEO marketers try to stay ahead and not get penalised by the algorithm. While the ranking algorithm remains a mystery, any SEO expert would point out that the following on-page and off-page factors greatly affect a site's SERP ranking:
Page speed, including mobile page loading time
Volume and quality of inbound links
Keyword usage
Mobile Friendliness
Relevance and quality of content
User-friendly page
Good Core Web vitals
SSL, HTTPS certificates
Expertise, authority, and trustworthiness (E-A-T)
Altogether these factors are the basis of even the most sophisticated and comprehensive digital marketing strategies. The more of these signals a page improves on, the better their performance and ranking will be.
E-A-T Content Recommendations
Creating a reputable and high-ranking website is not as easy as keyword research, using a modern template design, and building links from other pages. On the other hand, you also don't need to be an expert to deliver a good page experience.
Building a solid E-A-T is achievable by simply following the suggestions already outlined in Google's guidelines. Google suggests many ways to feed a page's E-A-T; some of them are:
Support any YMYL content with scientific evidence, keep information unbiased and accurate
Cite credible sources and build authority on the web with guest posts
Disclose who your brand is, who your authors are, and display any credentials or certificates they have
Make sure the purpose of the site is easily understood
Create an "About Us" page
Offer ways for users to contact you
Don't use too many ads
Make sure the content contains original information
By following these guidelines, any website can improve its E-A-T and rank position.
The fact of the matter is, Google has forever transformed the SEO landscape with the E-A-T criteria. The capabilities of Google's algorithms are growing daily, and web admins try to adapt and create the best user experience. Ultimately, it all boils down to creating original content that users will love, alongside E-A-T signals to optimise your SEO efforts.
Sources: