Why You Need a Local Level Marketing Strategy
While large corporations spend an enormous amount of money marketing to wide audiences, for smaller to mid-size businesses, this strategy isn't always the best option. Before casting a wider net and targeting people outside of your area, marketing at the local level can be extremely effective.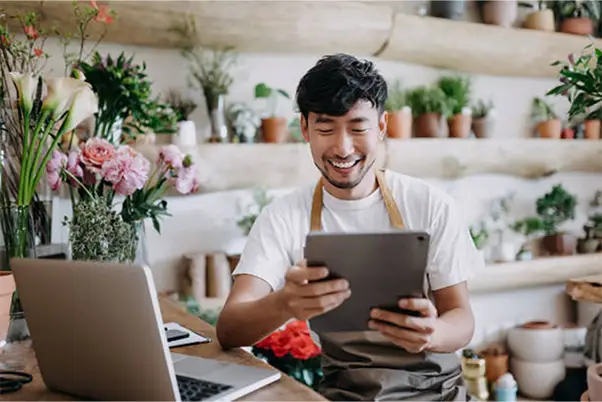 Understanding why this marketing strategy works and how to get started can make the process of growing your business simpler and less taxing. Here is why your business should focus on marketing at the local level.
Why Marketing at The Local Level Makes Sense
Put simply, marketing at the local level means targeting an audience that is close to the physical location of your business. Depending on the location and size of your business, this radius can be larger or smaller.
When it comes to targeting a specific audience, targeting a local audience allows you to do this both easily and cost-effectively. While it's always good to have brand recognition on a wide scale, having brand recognition in your local area is far more likely to convert customers immediately.
While targeting specific audiences and optimising your marketing efforts for your local area may seem complex and challenging, it becomes far easier when you have some guidance around the process.
Strategies to Consider When Marketing Your Business at the Local Level
So, you've decided to take the leap and focus on marketing your business at the local level — so what now? Don't worry if you're unsure of where to start. The process becomes much easier to wrap your head around once you're aware of some effective media planning strategies to grow your marketing efforts.
Here are some tactics and strategies to consider when marketing your business to a local audience.
Make Sure Your Business Appears on Google
Whether you own an ice cream shop or a retail clothing store, one of the most important ways to market your business to a local audience is through Google searches. If someone in your area searches for a product or service you offer, your business needs to pop up as a search result.
You can start by creating an account for your business on both Yelp and Google My Business. As you get deeper into your localised marketing efforts, it can also be extremely effective to invest in some more SEO strategies to ensure that your business appears on local searches for keywords related to your enterprise.
Utilise Data Effectively
Today, the internet has dramatically altered the amount of access that business owners have to consumer data. In addition, you also have a previously unprecedented ability to market to specific segmented audiences of your choosing. This is thanks to the remarkable amount of data that you're able to process and utilise to your business's advantage.
If you're scratching your head and wondering, "What is data processing?" — don't worry. Though it may sound convoluted, data processing simply refers to the act of collecting sets of data and organising them in a way that makes them easier to understand and utilise. When it comes to marketing your business at the local level, data can help you target your ideal customers - particularly using Google Ads.
This means that you'll be able to send ads to people who are near your business, which will steeply increase your chances of getting these individuals into your store. In addition, data can allow you to dig even deeper and specifically target the types of consumers who are most likely to respond to your ads, making your marketing efforts even more efficient and cost-effective.
Reach Out to Local Outlets and Influencers
In pretty much any area, you'll be able to find some local outlets and influencers. Taking advantage of these resources to market your business to your local audience can be extremely effective. This is because these resources typically have audiences that trust their opinions and will be more likely to act on their suggestions and check out your business.
Some places you could start trying to reach out to include local magazines and newspapers. Though some of these operations may be smaller, they often have a tremendous amount of influence over their audiences. Whether it's paying for ads or convincing one of these organisations to write a story or review about your business, these tactics can give you great credibility and brand recognition in your local area.
Another potent source of marketing power that you can tap on is local influencers. People often look to these individuals for ideas of products or services to purchase and this can help give your business even more recognition amongst various types of consumers.
Cultivate and Leverage Your Social Media Presence
Having a strong and distinctive social media presence is an incredibly dynamic way to bolster your marketing efforts — and can also be considerably cheaper than investing in other forms of paid advertising. If you're not the savviest social media expert, don't be afraid to reach out for help. You'll want to make sure that your social media pages give consumers the impression that your brand is strong and professional.
One great tactic to generate interest in your business is through social media contests. Offering a prize of some sort will cause people to take a look at what you have to offer. If the contest requires contestants to post something about your brand on their social media, you're also gaining even more eyes on your business.
Get Your Local Market on Board
By shifting your marketing focus to concentrate on local consumers, you can grow your business and develop brand recognition in remarkable ways. Though the prospect of undertaking a new marketing strategy may seem daunting at first, it's important to remember that you're more than capable of pulling it off and taking your business to the next level.
So, what are you waiting for? Start marketing at the local level today and watch as your business grows into a paragon of success.