Hello New Google Search Console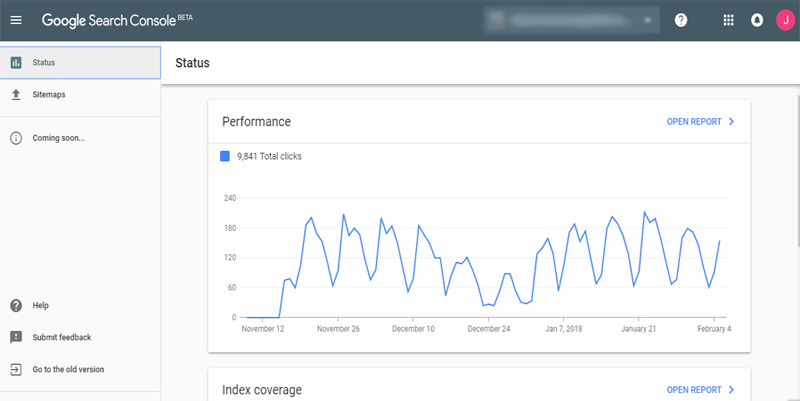 On 30th January Google released new Search Console in the UK. Google Search Console is a free tool which allows Webmasters to assess how well their site is indexed in Google and manage other aspects of how the site is displayed in the Organic Google Search Results. Google has re-designed the interface to the mobile-first format, which it says is what all websites should do. Most importantly, and excitingly for us, Google has extended the data back-log in Search Console from 90 days to 16 months so very soon we will be able to analyse year-on-year data. This will be brilliant for understanding how your site is performing in Google's Organic listings during peak times compared to the previous year. You can read Google's full post on the new features of Search Console here.
If you click the message that informs you of the new Search Console and open the new Search Console: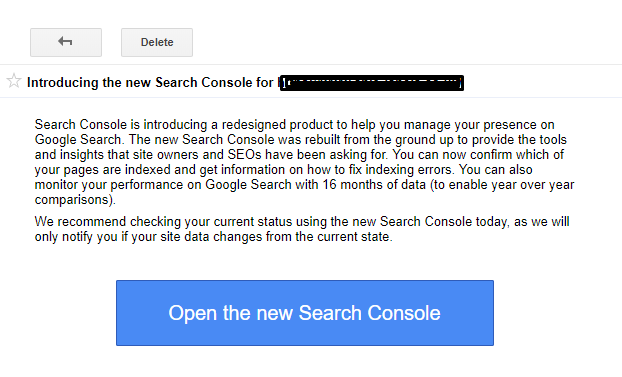 You may notice that there is only a limited number of reports currently showing. This is because Google is still migrating all of the reports and data across to the new format, do not worry that the data is no longer available. You can continue to view Search Console in the old view by clicking the "Go to the old version" button in the bottom left hand corner: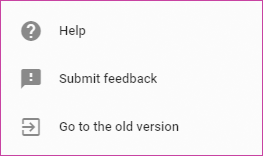 Google has been emailing all Webmasters to make them aware of the availability of the new tool. As part of this change-over Google also appears to be re-crawling all sites and as a result is in some cases flagging errors, some of which you may have already been aware of and some which are new.
We recommend that over the next week you check your Google Search Console account for any errors which may be flagged and take the appropriate actions to ensure that your website is getting the best possible coverage in the Organic Google Search Results.
You can follow my contributions to the blog to find out more about digital marketing news and trends, or sign up to the ThoughtShift Guest List, our monthly email, to keep up-to-date on all our blogposts, guides and events.