How to Optimise Your Website's Organic Reach in 2021
If you run a website, increasing your organic search traffic is a never-ending task. Organic traffic refers to the visitors who find your site without the aid of paid advertising. If that sounds like a daunting challenge, well - it is! That said, when you compare SEO to Adwords, SEO is a highly effective strategy for gaining organic traffic.
So, what does that mean? It means finding your target audience, creating top-quality content, and becoming an expert in your niche. Now, if all of this sounds overwhelming, don't worry. In this article, I'll go over a few simple ways that you can optimise your organic reach to start seeing more traffic on your site.
1: Use Long-Tail Keywords
I'm sure you're well aware of the importance of keywords. But if you're still sticking to one-word keywords to improve your traffic, you're in trouble. Long-tail keywords are actually keyword phrases, and they're very important for digital marketing strategy.
Long-tail keywords give you a far better chance of ranking in a Google search. They also set you up to be voice optimised, which has become increasingly important. In fact, the majority of people with voice-activated speakers reported using their devices daily.
2: Post on a Consistent Schedule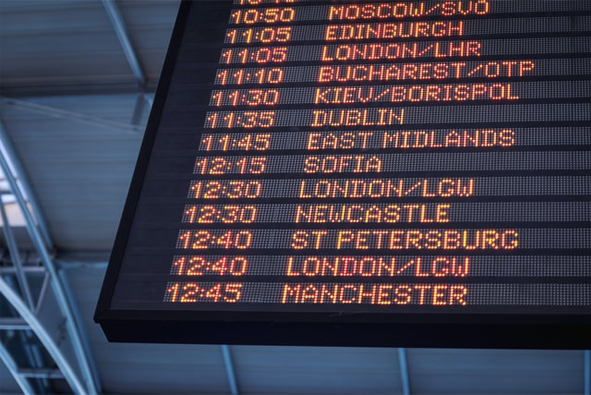 One of the smartest things you can do for your website is to post on a regular schedule. Best practice dictates that you should post around 2-4 times per week. That being said, it's totally fine to work up to that volume, as long as you are posting at about the same time each week. Being consistent with your content not only helps your Google ranking, but it also gives your readers something they can rely on.
3: Incorporate Interactive Content
It's a well-known fact that images play an important role in your Google ranking. What you may not realise is that you can get more out of your images by using interactive content. Interactive content increases audience engagement and raises the chance that your content is reshared by your readers. Some popular ideas for interactive content are quizzes, surveys, 3D video tours, and interactive infographics.
4: Create Audio and Visual Content
Podcasts and videos are quickly becoming some of the most effective content for broadening your audience. Creating videos on YouTube gives you the chance to rank on a Google Video search. You can also incorporate your videos directly onto your website which boosts audience engagement. Likewise, creating a podcast can open you up to a whole new audience that can be directed back to your website.
5: Write Guest Posts
Writing a guest post for a blog in a similar niche is a great way to reach a wider audience. In this case, your goal is to create a valuable piece of content and use it to link back to your website. Remember, staying relevant is key here. That means you should only link back to something that you think the reader will find useful. Besides attracting the target audience, backlinks are also great in terms of the Google algorithm.
6: Promote on Multiple Platforms
An easy way to boost your organic traffic is by using multiple platforms. You should be using multiple social media platforms to direct your audience back to your website. Some of the best social media platforms for this are:
Instagram
YouTube
Pinterest
Twitter
Quora
Reddit
7: Make Your Site Easy to Navigate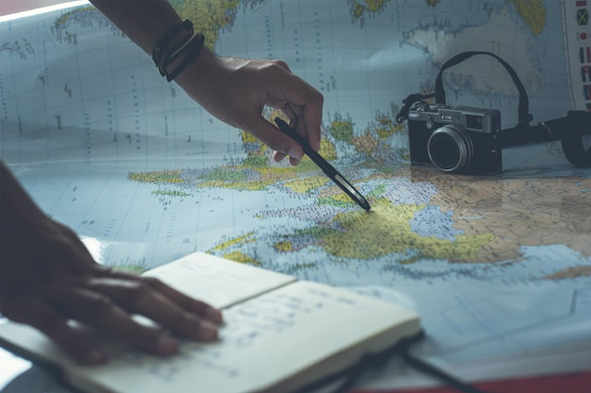 Attracting organic traffic is undoubtedly important, but so is visitor retention. You could be attracting a decent amount of traffic, but have a high bounce rate. In order to ensure that your audience sticks around, see to it that your visitors have a pleasant user experience. Prioritise simple, straight-forward site navigation. And don't forget to optimise for mobile! The majority of web traffic is mobile, so don't skip this step.
7: Create Valuable Content
This one might seem obvious, but a lot of people miss the mark here. The reality is, truly informative content is far more likely to be shared and linked to. The more useful your content is, the more likely Google is to give it a high ranking. Focus on creating valuable, factual content for your readers. Infographics, surveys, and studies are a great place to start.
8: Continue to Update Your Site
Even if your site is in tip-top shape right now, doesn't mean it will stay that way. The nature of the Google algorithm means that results on the front page are heavily skewed towards new, relevant content. That means you should be heading back to your older content and updating as needed. Continue to monitor your site's performance and make adjustments when necessary.
Boost Your Organic Traffic - Last Thoughts
You don't have to be a complete expert to start increasing your organic reach. Remember to stay consistent, create valuable content and continue updating your site. Follow the advice I have outlined in this article, and you'll start seeing improvements.