How to Remove Amazon Pay Referrals in Google Analytics
Back in December 2015 we spoke about how to get rid of PayPal referrals in Google Analytics. This is because some pay providers, like PayPal, take users offsite to complete a transaction. As such this means that the revenue is attributed to the pay platform under referrals as opposed to being attributed to the right source/medium that the session came from - such as SEO, PPC or social media.
Since that post, we have seen Amazon Pay start to trickle through referrals much in the same way as PayPal following the launch of the Amazon Payments partner program back in April 2016.
How to find if Amazon Pay is coming through as a referral
To see if this is happening to you or your client, you can check this by going to Acquisition > All Traffic > Source/Medium and search for 'Amazon'. You should see eu.account.amazon.com if it's coming though e.g.: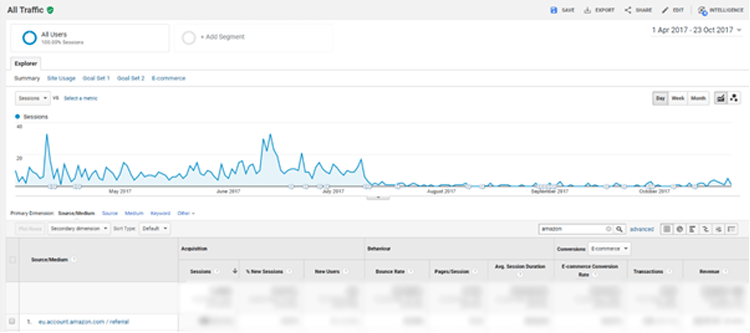 The Fix
It's a fairly straight forward process in getting the issue resolved. In Google Analytics you need to pop over to Admin > Property > Tracking Info > Referring Exclusion List: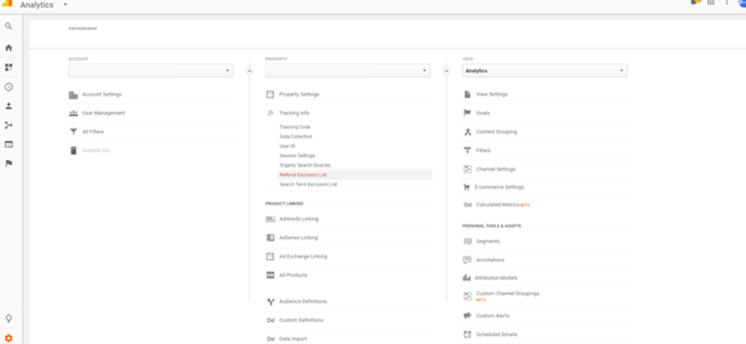 You then need to add the domain eu.account.amazon.com as a referral exclusion: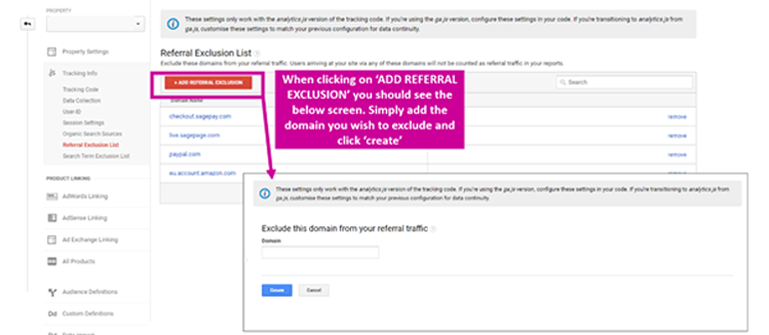 What about the historic data?
As mentioned in our previous post, it is possible to go back and calculate the exact revenue figures, although this can take a bit of time depending on the amount of data and period it tracks back to.
You'll need to go to Conversion > Multi-Channel Funnels > Top Conversion Paths. Change the primary dimension to source/medium and search for 'eu.account.amazon.com':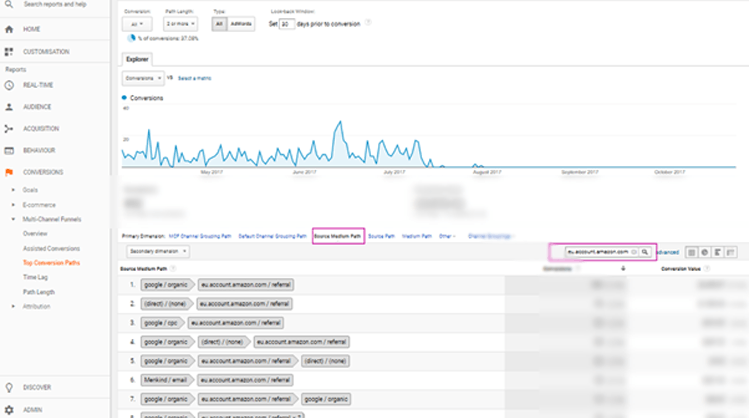 You will then need to export the data and attribute the revenue for any lines where Amazon Pay was the last step in the path, to the earlier source/medium listed before Amazon Pay. Using the example above, the revenue listed in line 1 would be attributed to Organic and so on.
For more posts like this and to stay up-to-date on all the latest digital marketing agency relationship strategies, trends and insights, subscribe to the ThoughtShift Guest List to get our monthly roundup delivered straight to your inbox.